hello beautiful | journal with me ✩ 22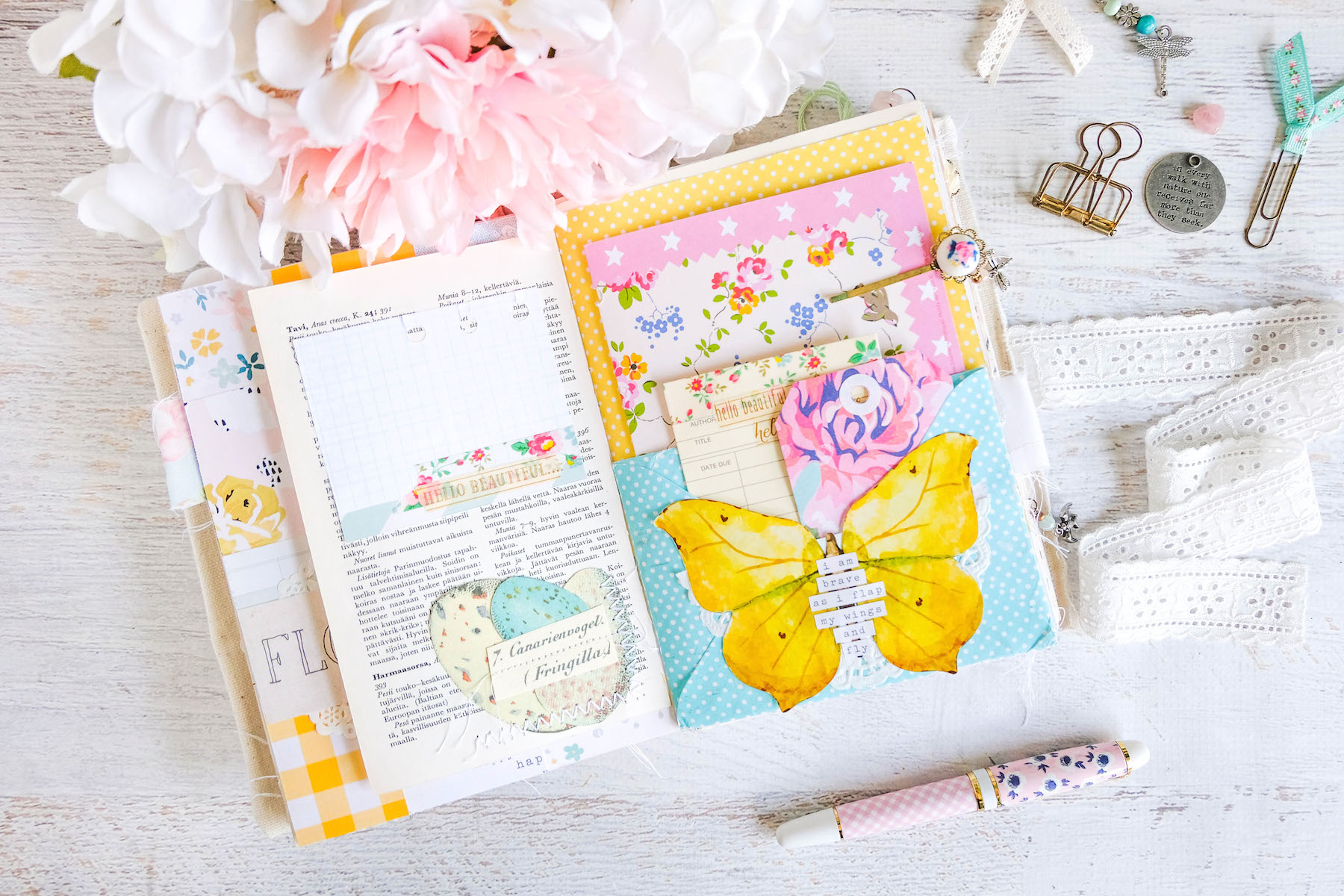 Hello Beautiful!
I'm back sharing another spread in my Unraveling journal. This one is a bit interesting in that I've taken something old that I was going to throw away and made it into something new in my journal.
Back in 2014, I used to write to an assortment of pen pals all over the world. At this point today, I've only managed to keep in contact with one of them, even though we only send each other letters once in a while when we have time to write. Yet all the others I've lost contact. I kept all of the letters I would get in a 7×9 binder, which I'm thinking about throwing away. I haven't yet thrown it out, but I recently looked through it to see if there was anything else I wanted to keep. For the most part, I removed everything that I wanted to keep, but I decided to look again but with a different purpose in mind.
On my second look-through, I noticed a lot of different papers and patterns that I liked that I thought would look nice in my journal. So like I do with all found ephemera, I decided to keep those bits to use in my junk journal.
So for this spread, I used two pieces I pulled from those pen pal letters.
I started by creating a two-tuck pocket out of this spotty blue envelope one of my letters came in. I used double-sided tape on the sides to create two tuck spots for other cards and tags I could journal on. I then decorated the envelope with this beautiful large yellow butterfly I cut from a Daphne's Diary magazine.
The second bit of pen pal ephemera I used was this floral pattern Cath Kidston card one of my pen pals wrote her letter to me on. I loved the bright floral pattern so much, that I decide to collage over the letter bit on the inside to make some room for my own journaling. Then I tucked the card into the envelope pocket I made.
Anyway, I filmed another journal with me video. Check it out to see how I made everything and how this spread came together. I hope you enjoy!