these flowers are for… | journal with me ✩ 21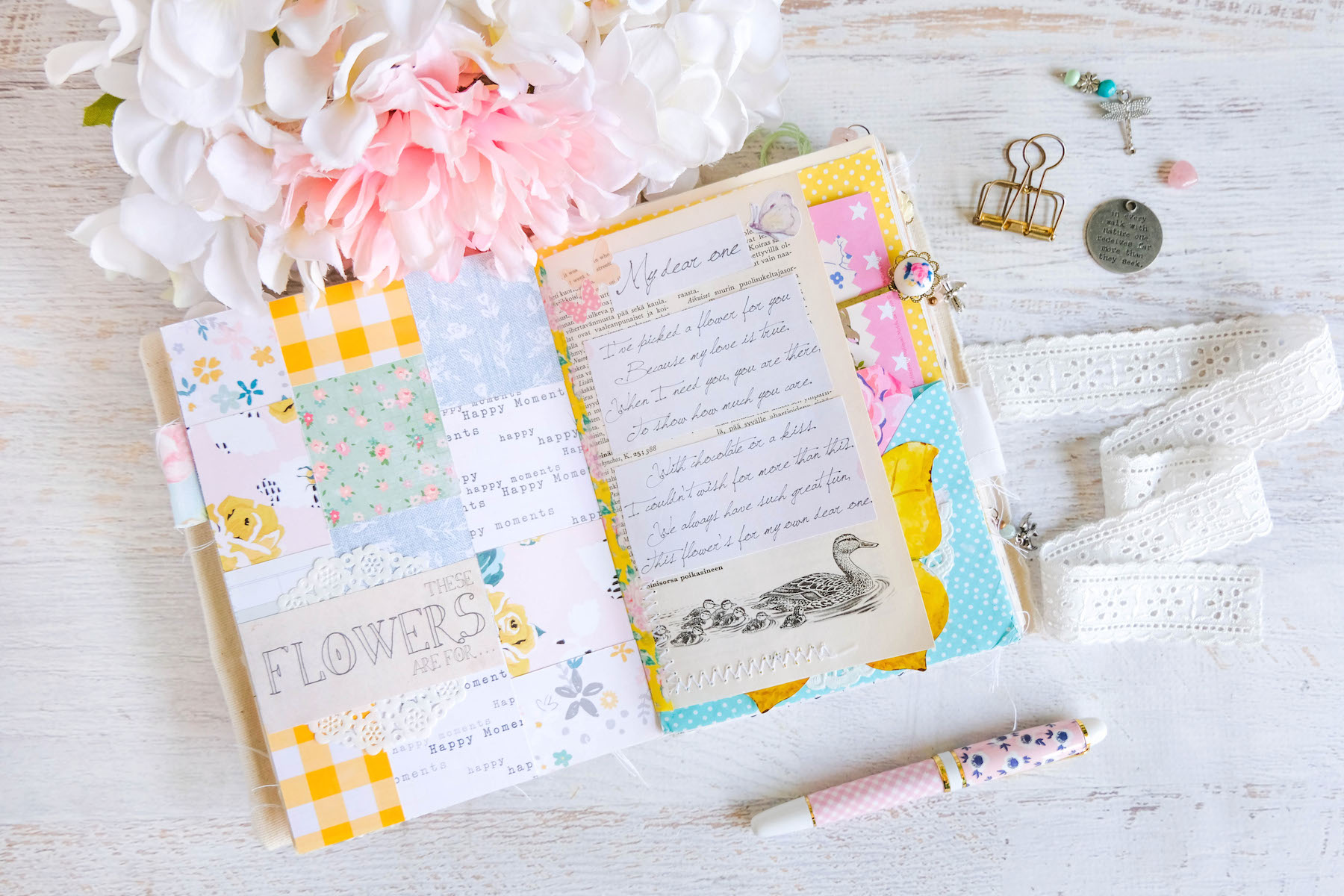 I'm back with another spread process in my Unraveling journal. I've been enjoying my time working in this journal lately. I've definitely been creating very differently–I think–in it too. I've limited myself to using only the paper scraps in a small ziplock bag that I have on my desk. A lot of those papers are genuine scraps from other projects that I really would like to use up. Playing in this journal in the junk journal style has definitely helped me to use up a lot of those pieces.
But it's also given me the opportunity to just play. Like there's no reason to anything that I'm doing. I'm just creating visual bases for my journaling, which I almost always do way after I've completely the art part.
For this spread, I decide to use some of my scraps to create a "quilted" patchwork page of sorts. I love using paper in this way. It always produces a page that is eclectic and fun.
I centered this spread around this lovely little poem I cut from a Daphne's Diary magazine. It's a bit cheesy, but I pulled it out because it references flowers. So I went ahead and paired it with this "These flowers are for…" piece that I also cut from a Daphne's Diary magazine.
I don't think I'll be adding any journaling to this spread. I feel like it's complete as it is and I'm going to leave it that way to be a bit of inspiration in my journal.
Anyway, I filmed a journal with me video where you can see how this spread came together. I hope you enjoy!