just a spread in my unraveling journal | journal with me ✩ 20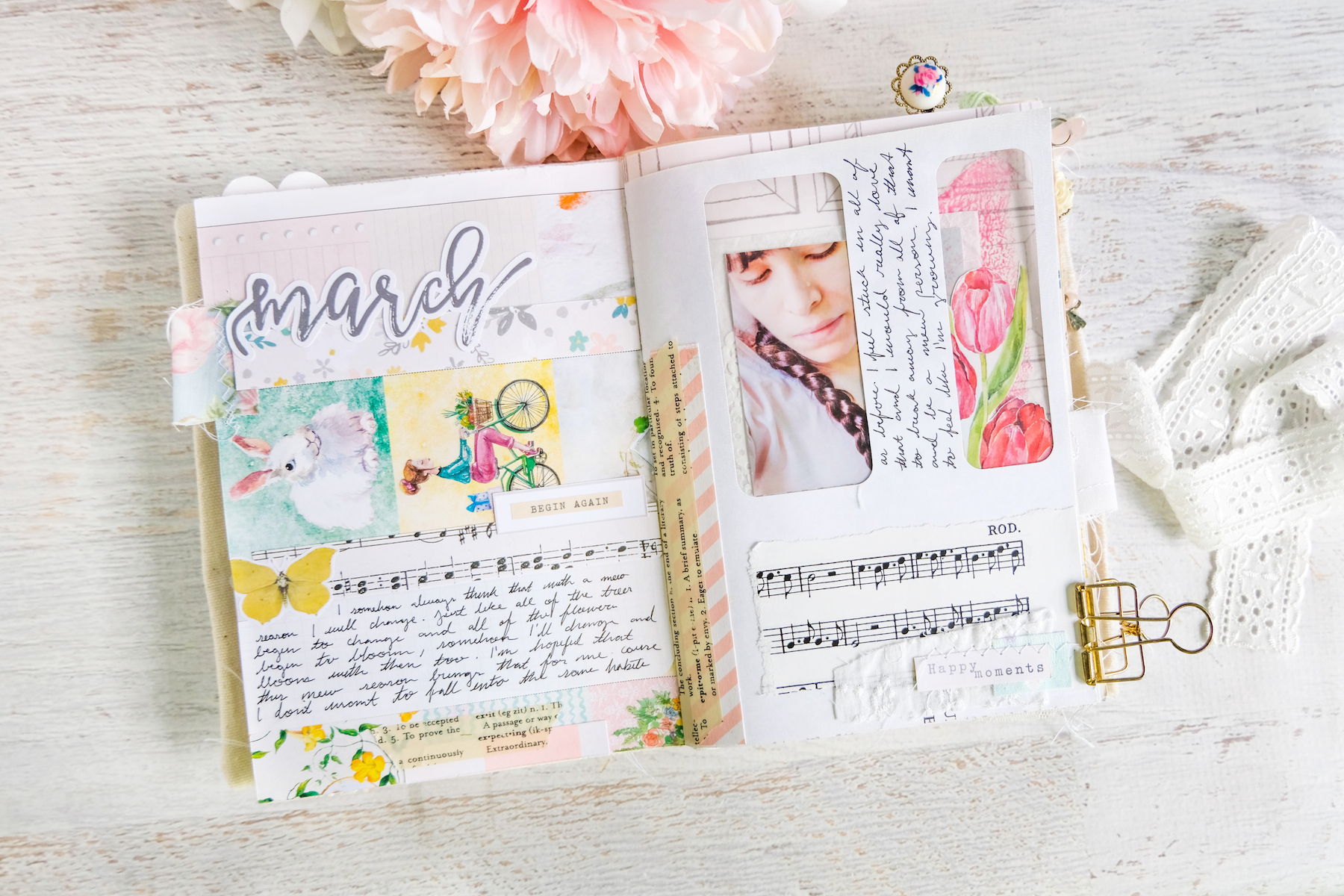 I played around in my Unraveling journal recently.
I had the urge just to play around with bits of scrap papers that I had pulled out to use in this journal. Since it's my one little word journal of sorts, I want to keep the journal looking cohesive and themed. Since my word is bloom, I want to fill my journal with pastels and nature motifs. So all of the pieces I pulled out from my stash–I tried to pull out all my little leftover scraps I saved from other projects–are reflective of that.
I also wanted to try out creating a page without much of a plan. I'm always so amazed at how junk journalers create their collaged pages with all these different leftover pieces that they have laying around. So I wanted to try my hand at doing just that. I had to work with the pages I already had in my journal, which was tricky, but I enjoyed the process. I ended up journaling about how I want to change as the seasons change and really see my growth.
Anyway, I filmed another journal with me video where you can see how my spread came together. I hope you enjoy!