how to begin scrapbooking
I've been scrapbooking and documenting my life for about six years now and the absolute best advice I can give anyone wondering how to begin scrapbooking would be to just start. But that's with everything in life, isn't it? And it's the absolute most hardest part.
But even so, there are a few things to consider before you take on a new hobby like scrapbooking. I've been in this lovely community long enough to know that scrapbooking takes many forms and branches off into different sects of documenting your life. You have your traditional 12×12 scrapbooking layouts, Project Life-styled pocket pages, mini albums, planners, and traveler's notebooks to just name a few. But really, anything form of the craft where you include your photos and your personal thoughts in writing I consider scrapbooking.
So how will you begin?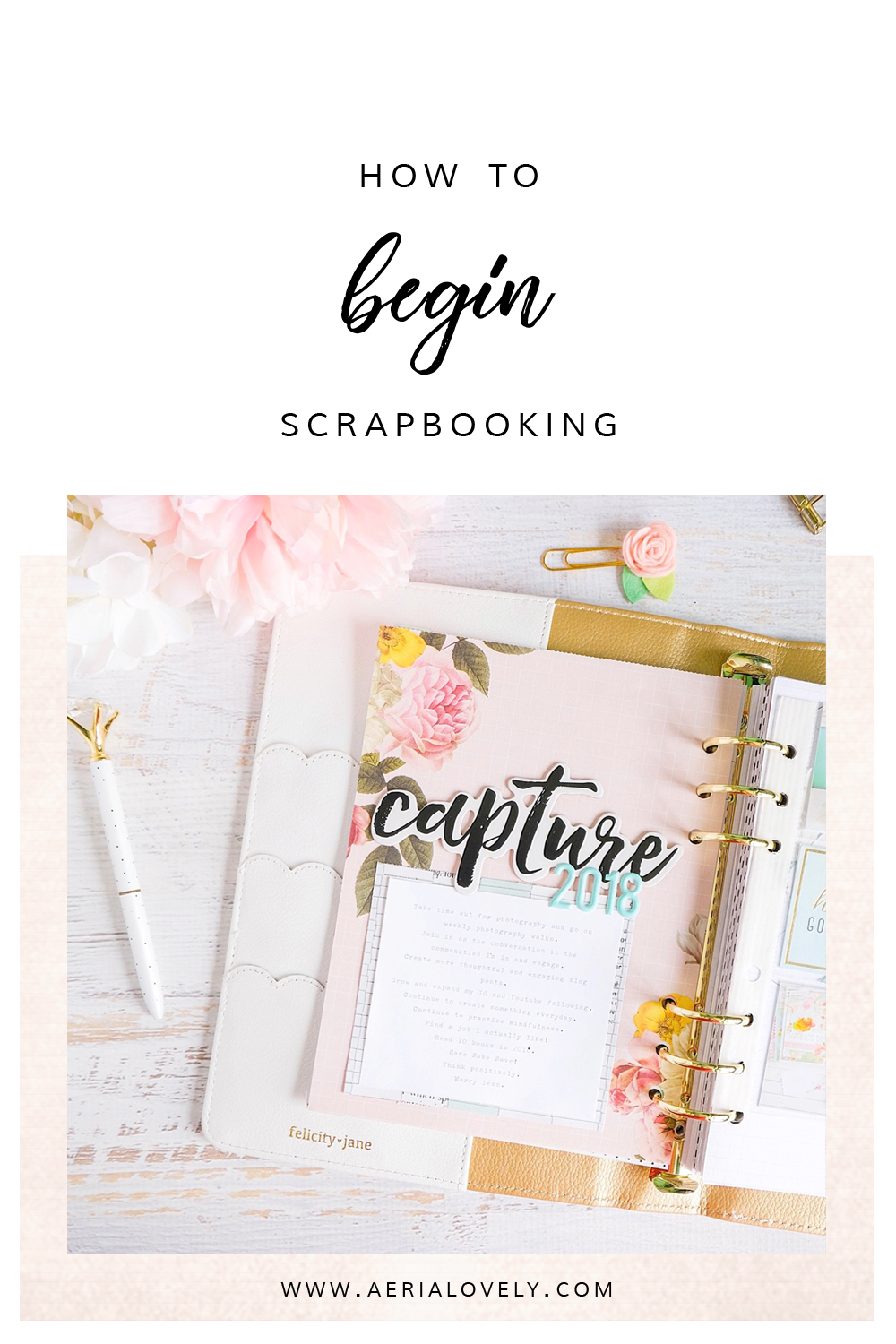 Choosing your form
One of the very first things you should consider is how you'll document your life. Since you don't really know what process you might like best (having never tried), I suggest beginning with the form of scrapbooking you find most attractive. If you like the look of pocket page albums, try 12×12 Project Life or similar pocket pages. If you're more attracted to the traditional method of scrapbooking, 12×12 layouts it is! And if you're anything like me and find the large 12×12 format intimidating, you can always begin smaller. I personally started out with a Smashbook (I don't think you can find these anymore) and a 6×8 pocket page (Project Life) album.
Also think about which form is more accessible. If Project Life or comparable pocket page system is hard to find where you live, try choosing a different method of scrapbooking. Planners and traveler's notebooks are really in right now and are generally accessible anywhere. Even a simple notebook or bullet journal would work. As long as your intent is to add your own photos and document your own life, it's a scrapbook.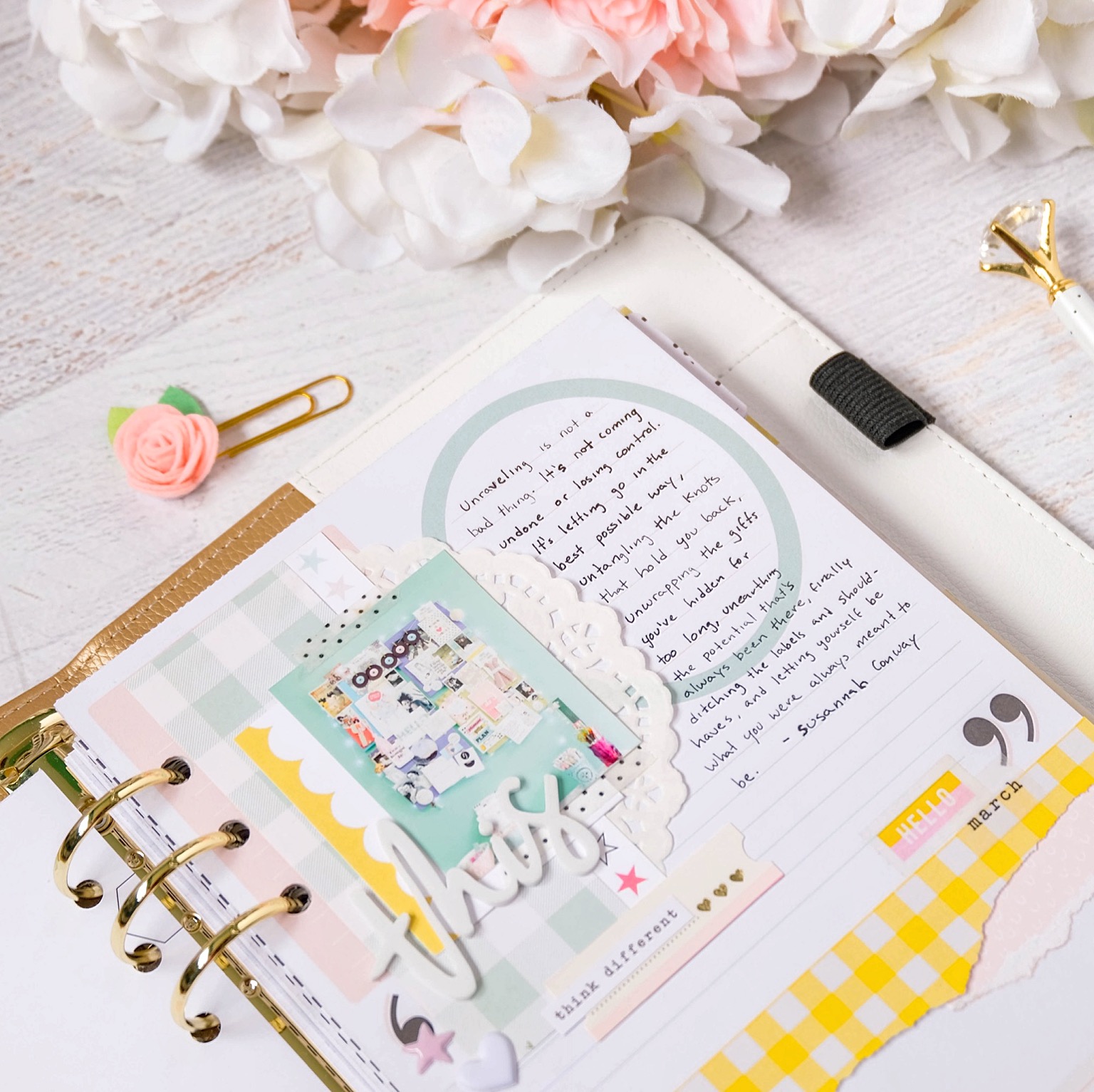 Gathering your supplies
One thing I can tell you for sure is that we all start small and the become hoarders. And the advice I can give you is to not worrying about how many supplies you have. Start small. Buy things that you really love because you'll want to use them up (or hoard them, but that's a totally different story). Start with pattern paper and a few simple embellishments like stickers. All you'll need is your scrapbook, photos, adhesive and a pen. Learning about all the different supplies we have in the scrapbook world takes time and a lot of looking at what other scrapbookers are using and doing. So begin with what's most familiar to you.
Now, finding actual supplies may be tricky, as there aren't many local scrapbooking stores still around. If a physical shop is what you're after, try a Google search for where you live. Also reference my Ultimate Guide to Arts + Crafts Stores Around the World. You may find a local shop on that list too.
Your other option of course is shopping online. Now, your best site to search is probably Scrapbook.com, the main site for all things scrapbooking. I find that Scrapbook.com carries a very wide range of supplies from all sorts of companies and designers, and they always have an excellent stock. Another favorite site of mine in Blitsy. I like Blitsy because of their deals on supplies. You can often buy things at 10-50% of the suggested retail price. And the best thing about both sites is that they ship around the world. A few of my other favorites include, A Cherry on Top, Emma's Paperie, and Felicity Jane. Scrapbooking kits are also readily available. I recommend Felicity Jane, Hip Kit Club, The Fairytale Club, Citrus Twist, and Cocoa Daisy.
If physical product is simply out of the question, you can always try digital. A couple of brands create digital products you can buy as well. My favorite is American Crafts and their ACDigitals site. Most of their physical collections end up on the site within a month or two of their release. Other sites I used are The Lilypad, Sahin Designs, and Snap Click Supply. You can often find digital scrapbooking printables on the web for free, especially Project Life cards, so doing a quick search on Google or Pinterest is worth a shot.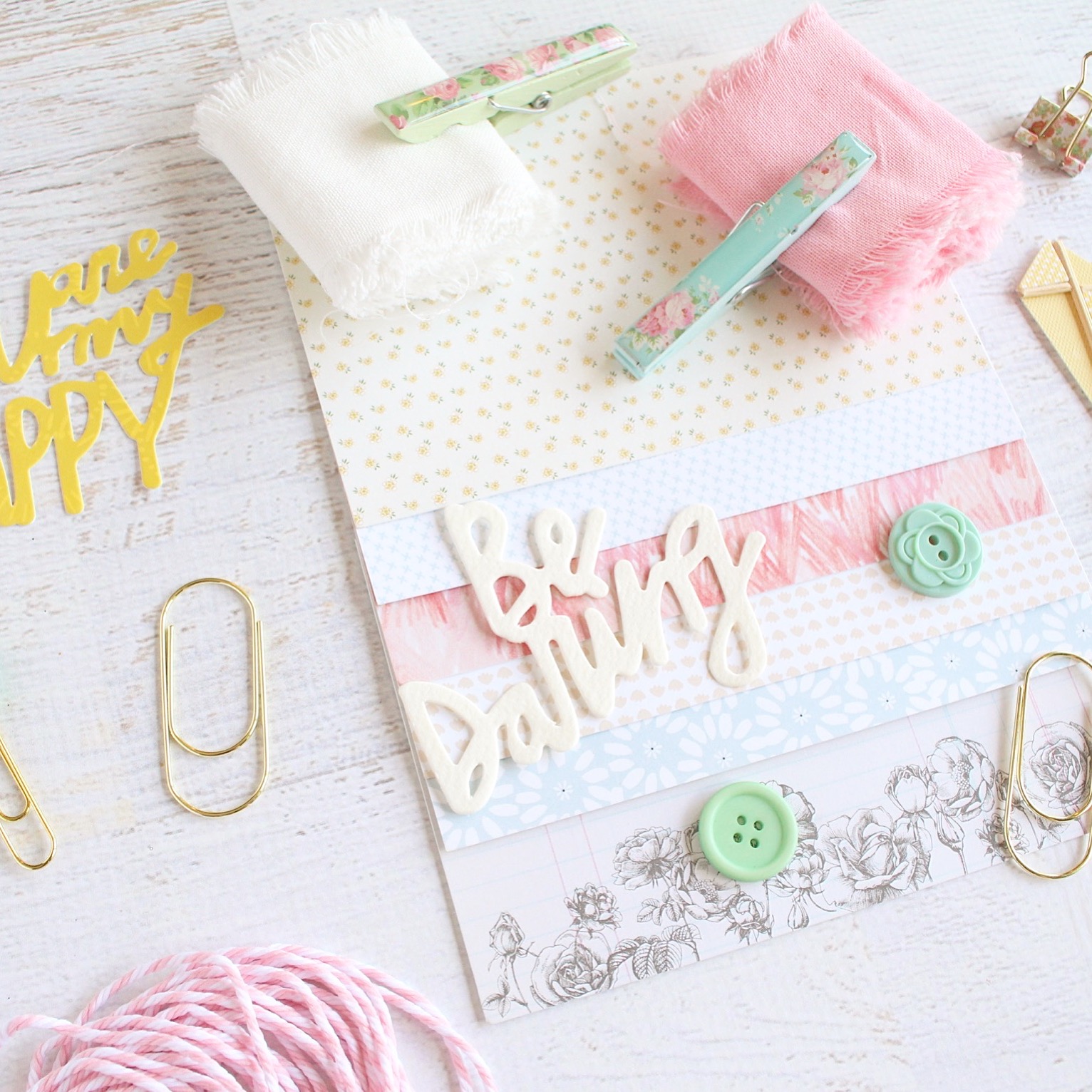 Printing your photos
Once you have the supplies of your choice, all you need now are your photos and stories! I personally print my own photos at home on 4×6 Canon photo paper on a Canon Pixma printer, but if that isn't an option, you can always get your photos printed for you. I personally don't know many places that print your photos for you, I now Costco does printing and maybe Walgreens or Walmart, but for online companies, one that I have heard of (but never tried) is Persnickety Prints. They actually have products that are geared toward scrapbookers making it easy to get your photos printed.
Another place that I've actually used is the Free Prints App. Depending on how many photos you get printed through them, all you'll have to pay for is shipping. Personally, the prints you get from Free Prints are excellent. I was so surprised that they used high quality Fujifilm photo paper. Whenever I have a high quantity of photos I need printed, I use Free Prints because it's just time and cost effective for me. If you wish to try Free Prints, sign up using my code tmedina109 to get an extra five more free prints (so 90 prints in total).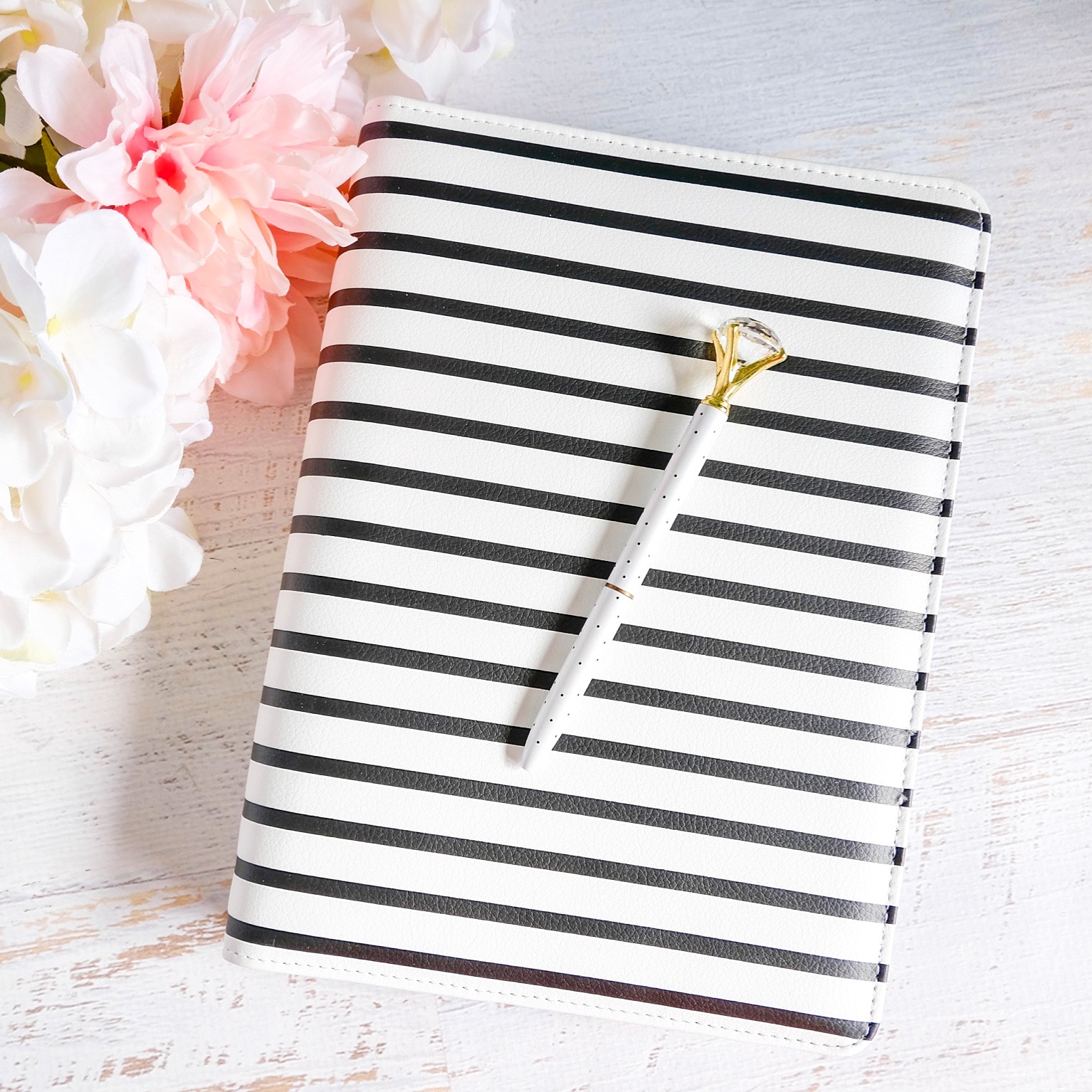 Finding inspiration + community
The best way I learned about scrapbooking was by following other scrapbookers and joining in on the community. Before Instagram, there were blogs, Studio Calico, and Two Peas in a Bucket forums. When Two Peas shut down, I was mainly on Studio Calico, where I learned a lot about the industry and took scrapbooking classes. Today, you can still join and learn at Studio Calico, but a simple Instagram or Pinterest search will give you tons of scrapbooking information, inspiration, blogs, and Youtube videos to sink your teeth into.
To help you jumpstart your scrapbook inspiration search, here are a few of my personal favorites:
However way you begin to scrapbook just know that there is no wrong way to document your life. These books are filled with your photos and your stories. Scrapbooking is just a means to get all of them down. So get as creative as you can and have fun.
Oh, and just start.