"Love Note to Joey" Layout | Felicity Jane May 2020 Sketch Challenge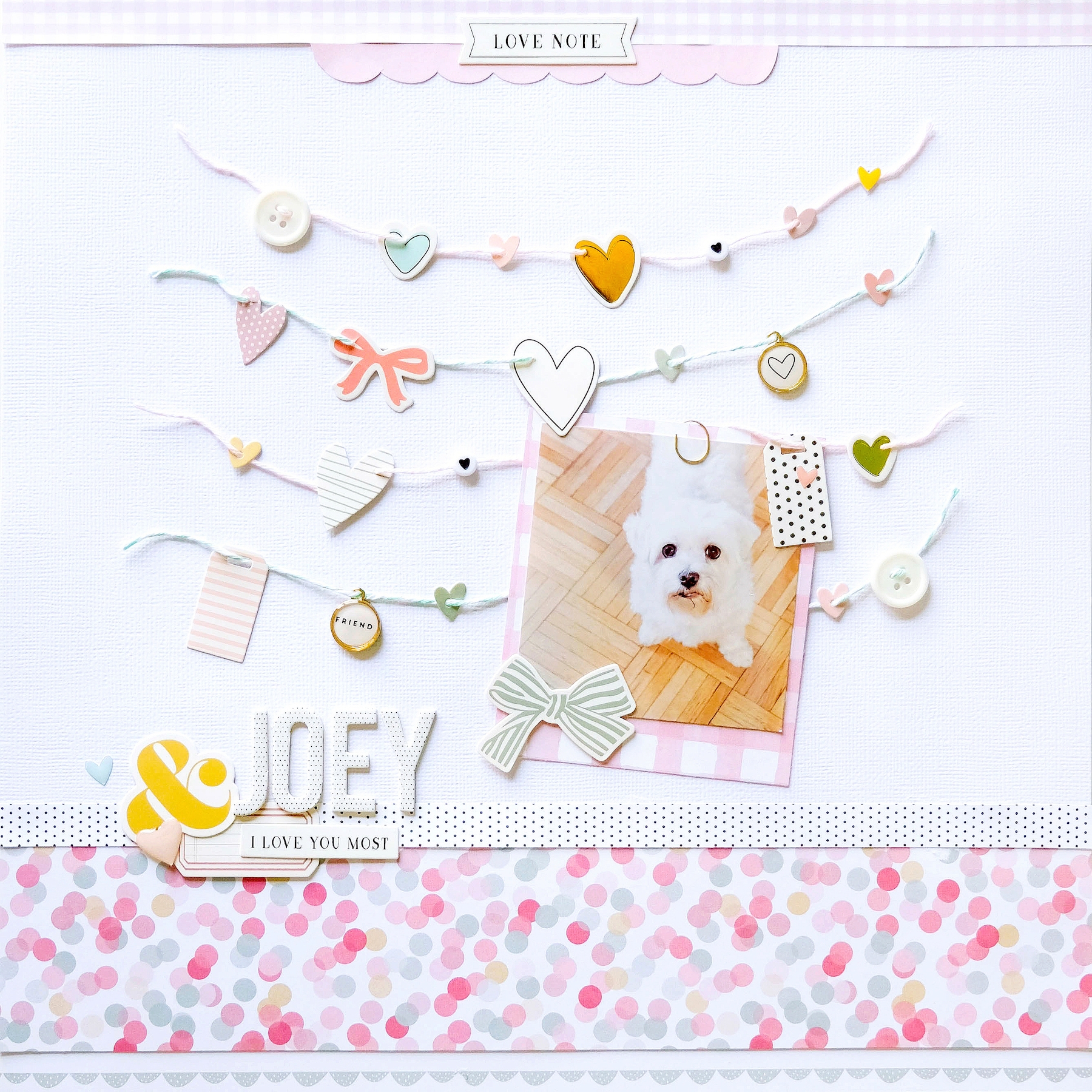 Hey lovelies! Today I want to share this lovely layout I created from the new May sketch that's up on the Felicity Jane blog. The amazing Ulli came up with this wonderful sketch, which incorporated these little string banners and it is so much fun!
I never really worked from a sketch before, so this was a really nice challenge for me.
I had so much fun making all of the string banners. I got to use up a lot of FJ embellishments from different kits, especially the chunkier ones. I just love how fun, soft and whimsical this layout turned out looking!
⠀⠀⠀⠀⠀⠀⠀⠀⠀
Definitely head on over the the FJ blog to see what the other ladies on the team came up with!
I also managed to film my process, which you can watch below. I hope you enjoy!