mindfully you share ✩ 1: my introduction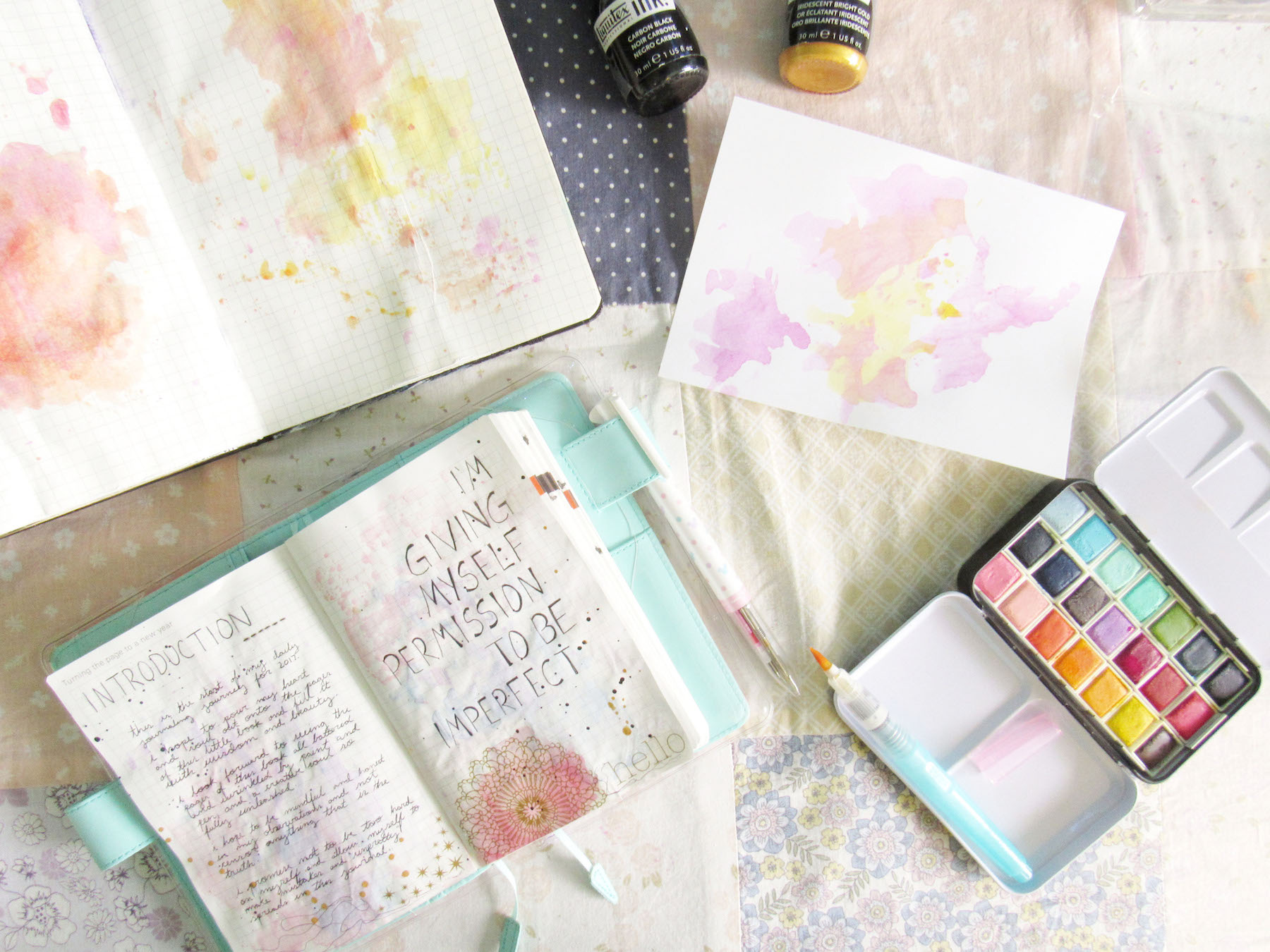 So the first official Mindfully You email went out today and I'm both excited and nervous about it! Hopefully this is a good start to a great year and it's received well. There's heaps of time to sign up to Mindfully You and receive monthly prompts straight to your inbox. Just head on over to the course page!
Anyway, in the welcome email, I gave a prompt asking everyone to create an introduction in their journals. I always like starting a new journal with an introduction. I don't know what it is, but every book should have an opening and all of my journals definitely have one.
Now, I'll be using my 2017 Hobonichi as my daily art journal. I'm going to try real hard to art journal–or just journal–a little bit everyday and just be more mindful about it. My intention is to work through Mindfully You in conjunction with prompts from Get Messy Art Journal and The Minimalist Art Journal in this journal and just journal for myself. So, that is what I wrote in my introduction.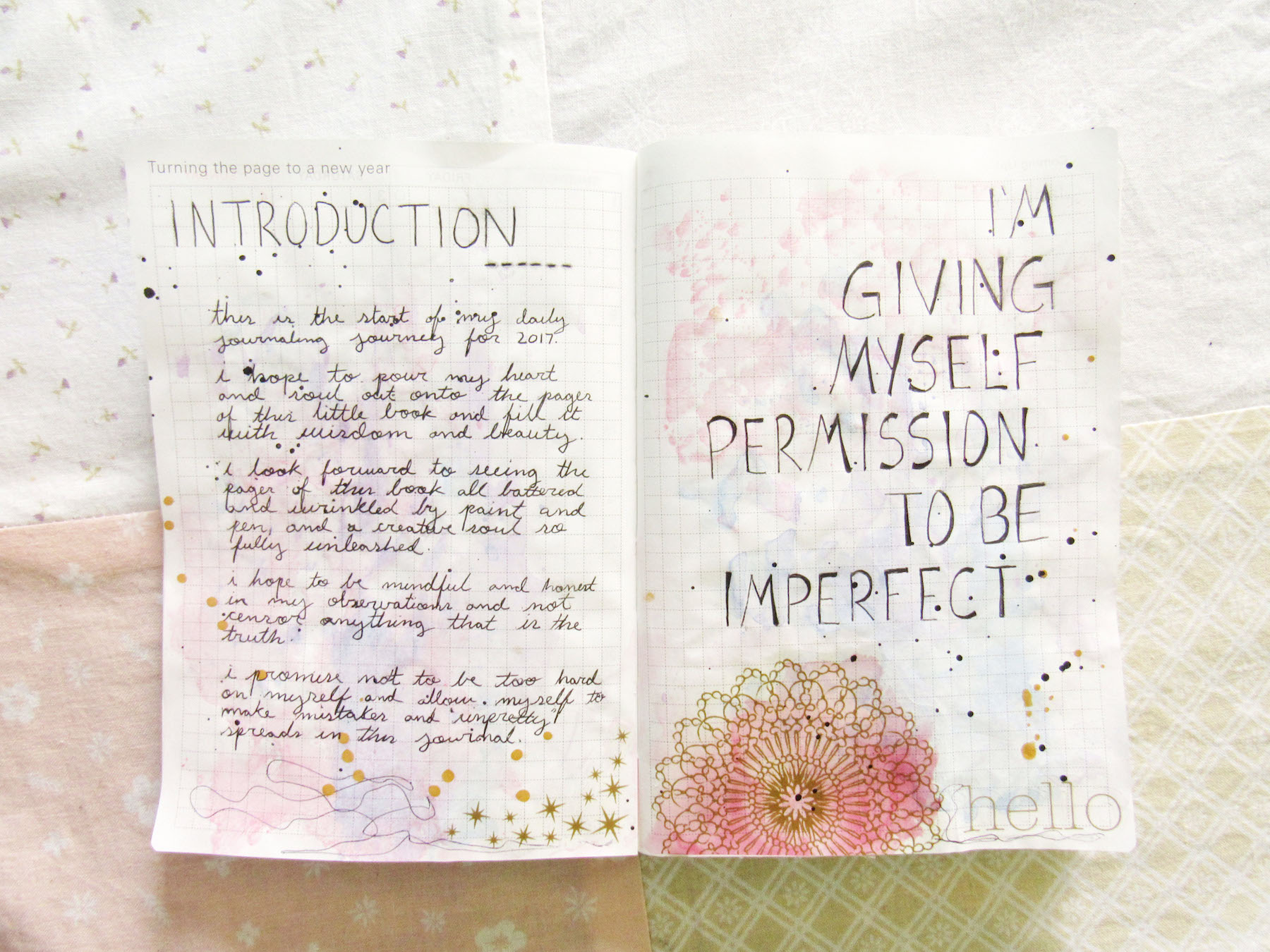 I'm giving myself permission to be imperfect.