my eurotrip 2016 travel journal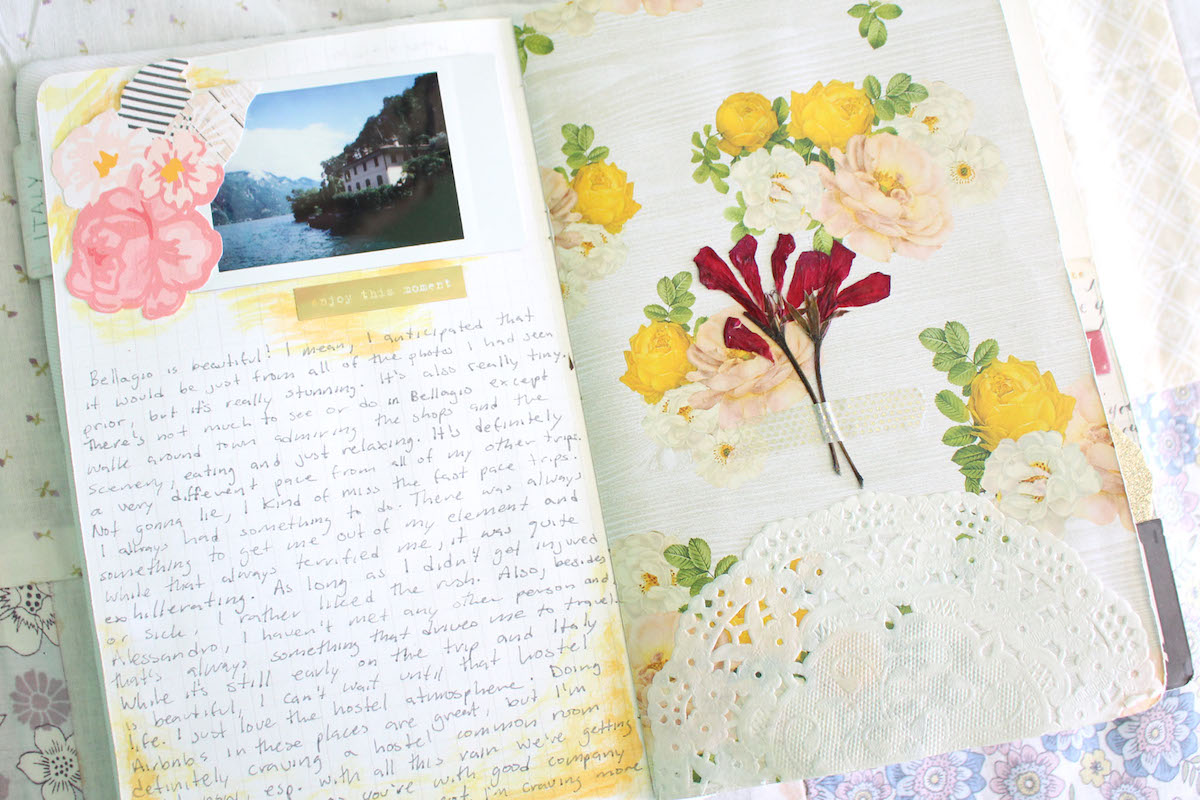 For the first time in my wanderlusting life I've come home to a completed travel journal. Okay, so it wasn't totally complete. I did have to finish up a bit of journaling, but other that a few pages of journaling, my journal was complete. If you've been following me long enough, you'd know that I'm an avid travel documenter. I like to document my travels, primarily in a travel scrapbook journal that I usually make to take with me and document on the go. I created an entire ecourse about it. I'm super passionate about travel journaling and I think anyone who goes on any sort of trip should keep a journal or log of their travels. There's just something so satisfying coming home to a book of memories. That's usually my gift to myself.
So besides finishing up my last day of journaling in my travel journal, my Eurotrip 2016–as I'm calling it now, since "Italy 2016" didn't seem fair as I did go to Spain and France as well–was complete upon arriving back home. This time I took my Fujifilm Instax Mini 8 with me and took photos to add to my journal while on the go. Normally I just leave enough space in my journaling and decorating for photos to be added in later once I get back home and can print them out, but I wanted to try something new. So I experimented with my Instax and I have to say, not only did I get to know my little toy camera better, but I enjoyed the process of adding photos and writing into my journals while I traveled.
I also took with me a mini watercolor set that I made from a small tin and some polymer clay. I wanted to play around with watercolor backgrounds in my journal just to give it a bit more interest. I also took a small scrapbook kit with me, as I normally do, but still tried to keep this particular journal as minimalistic as possible. I was greatly inspired by Caylee Grey's travelogues and also had art journaling on my mind, and I think you can definitely see those two things throughout this particular journal. So here's a few of my favorite pages from my travel journal. Be sure to check out my gallery to see the entire journal! I also filmed a little flip through that you can watch below. Enjoy!