on going outside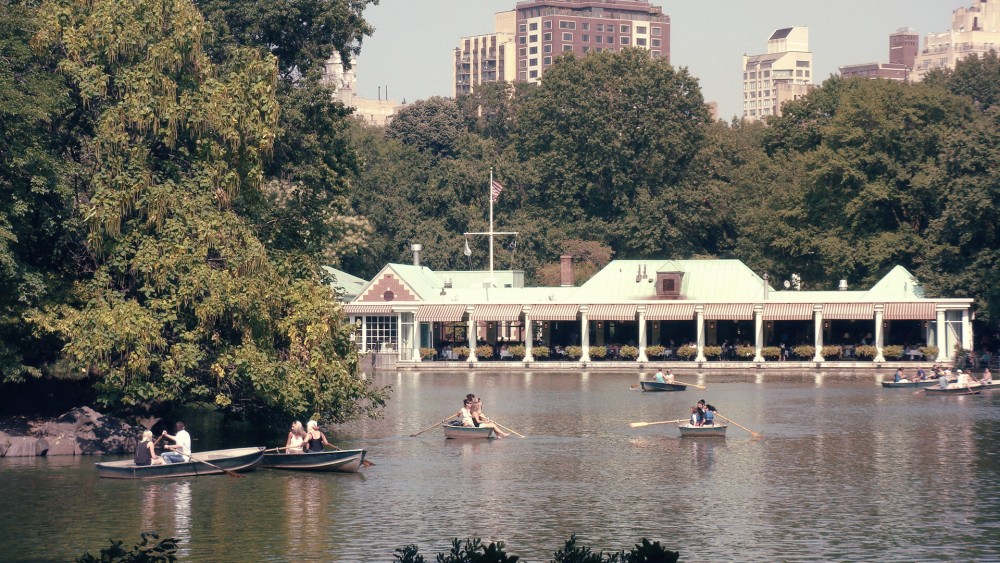 I spent the day yesterday at Central Park with my friend Andy. Brought my camera along because I've been doing that lately, so I can actually get myself around to using it, even if I have to stop every-so-often to take a picture of something that I think looks interesting. I took a few yesterday, but only liked a small handful of them (one being a picture of my friend, but she hated all the photos I took of her, so even if I really liked one of them, I won't post it up for the whole world to see).
I feel like I should spend more time outside rather than in. I know I tell myself that a lot, but it's always hard to do. I'm such a homebody, it doesn't really take much for me to entertain myself. I enjoy reading and writing. I like arts and crafts, something that's a bit difficult to do anywhere else other than home, because all my supplies are in my room. I like music and playing my guitar, but I suppose that's something–along with reading and writing–that I can realistically take outside. I've thought on a number of occasions about taking my writing outside to Central Park, especially on nice days, maybe take a blanket with me as well. But I think I'm way too dependent on the internet to solely be writing in the park. I don't know. I'm always coming up with excuses, I should do things.
I suppose it's only natural for me to start thinking about this now that summer's coming close to an end. Though, I am determined to get out even during the cold weather. I've been doing very well taking photos of my day and my beloved city. Even though I haven't accomplished everything on my Things to do in New York City list (to be honest, I've only done one), I've still headed out of my house and explored more than I have ever done since graduating high school (besides last summer, where I spent my days gallivanting across Europe). But I'll keep trying!
I suppose it's just the introvert in me. I like keeping to myself in a place I'm content and comfortable with. I suppose that's one reason why I haven't made a new friend since like…2008; I like the ones I have. I suppose that's why I haven't yet went looking to see where The Highline is, even though I've been meaning to do so since forever! But I will do these things. I just need to push myself, just like I push myself in all my (inside) creative endeavors.
[Maybe I should rally the troops (my own band of misfits) and we do all these things together? Sounds like a plan.]