photo diary: bangkok, thailand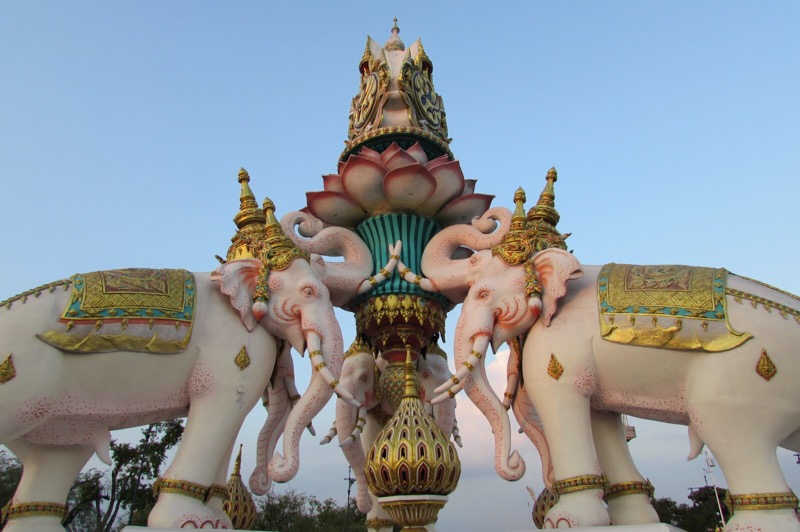 After a really long trip by ferry and bus, we made it to Bangkok. The bus we were on left us somewhere in central Bangkok and after an hour or so of trying to find a reasonable taxi to Hua Lamphong, we made it to our hostel, @Hua Lamphong, only to realize that we didn't have a room booked for that night. When we initially planned the trip, we had in mind to take a train up to Bangkok , which would have been an overnight thus eliminating a stay at the hostel and that is how we made our reservation. But while in Thailand, we became so accustomed to booking all our port to port transfers through Lomprayah, that we forgot about the train and opted for a shorter bus ride instead. It was fine though as we were able to book a private room for the night and switch to our dorm in the morning.
We didn't see very much of Bangkok, to be honest. Like we opted out of visiting the Grand Palace and the Reclining Buddha at Wat Pho and such only due to the fact that we had bigger and better temples and day trips in mind and wanted to stretch our Baht as much as we could. But we did take some time to walk around that area and see anything we could for free.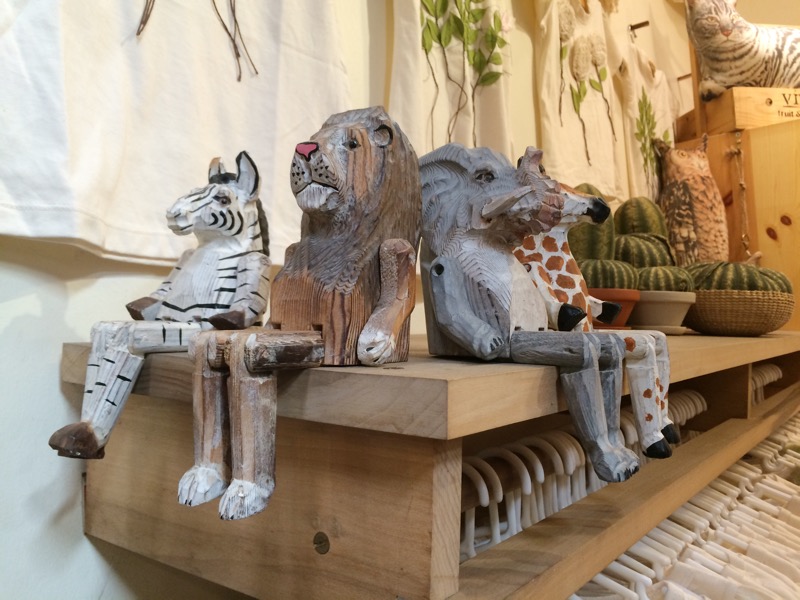 On our first full day in Bangkok, after we ate breakfast, we switched over to our four-bed dorm. While we were settling in, we got to meet one of our dorm mates, a guy from France, who suggested we go to the weekend market in Chatuchack. He showed us the pamphlet for it and told us that it's only for today and that it was a straight ride on the MRT from Hua Lamphong. He had just come from an early trip to the market and said it was worth a visit. So taking his word, we decided to hop on the MRT to Kamphaeng Phet for this Weekend Market.
The market was HUGE! They sold everything there from clothing and accessories, to food, plants, antiques and electronics. It was like a massive catch-all market outside. We spent our entire day there weaving in and out of the narrow passage ways lined with shops. It was like the Grand Bazaar of Bangkok. For the most part, a lot of the shops selling the everyday Thailand souvenirs all sold the same things. Same with all the clothing shops and shoe stores. The one unique row of shops we found were in the miscellaneous section where we found all the cool, trendy shops selling clothes, jewelry, accessories and toys. I didn't get anything at these shops, but I can see this being a great place to buy little gifts for people to bring back home. It was just nice to walk around and see everything.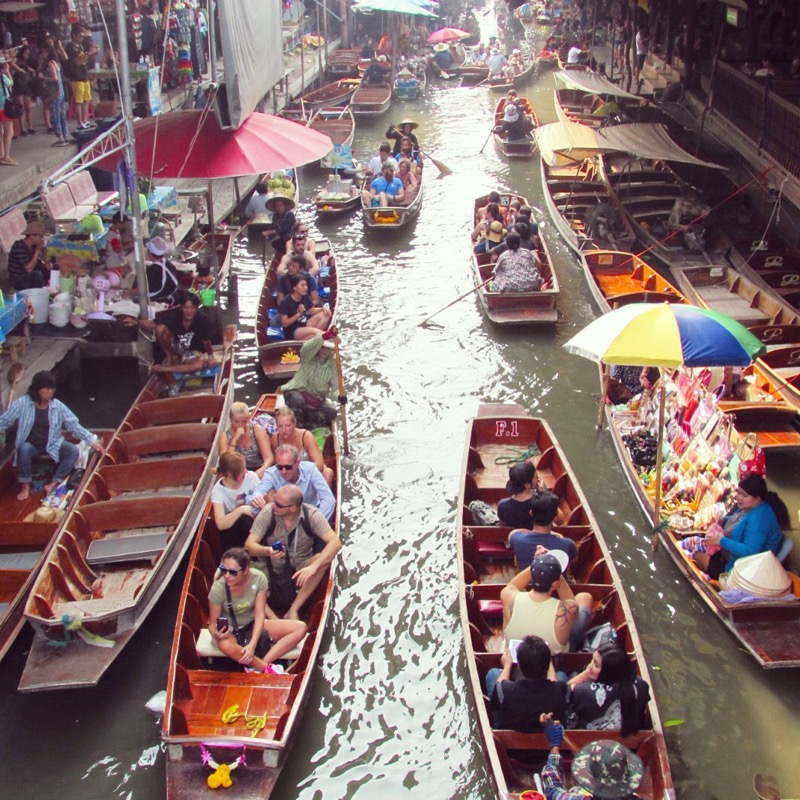 We ended up doing two different day trips from Bangkok and one of them was to the Floating Market in Damnoen Saduak. We booked the trip through our hostel and it essentially was a half-day trip to the Market with a small group for 450 Baht. The Market was okay. I enjoyed the experience of it, of taking a paddle boat around the market as random vendors tried to sell me the same generic souvenirs you can find everywhere in Thailand, but that was it; just the experience. The Market itself was pretty lame. And I only say that because I could really picture what it must have been before it became a tourist attraction. People selling fruits and vegetables and homemade goods. I guess that was what I was expecting, a more traditional Thai market. But it was still fun. We got to ride a longboat with this crazy huge motor through the small floating village called "Snake Village" before heading back to Bangkok.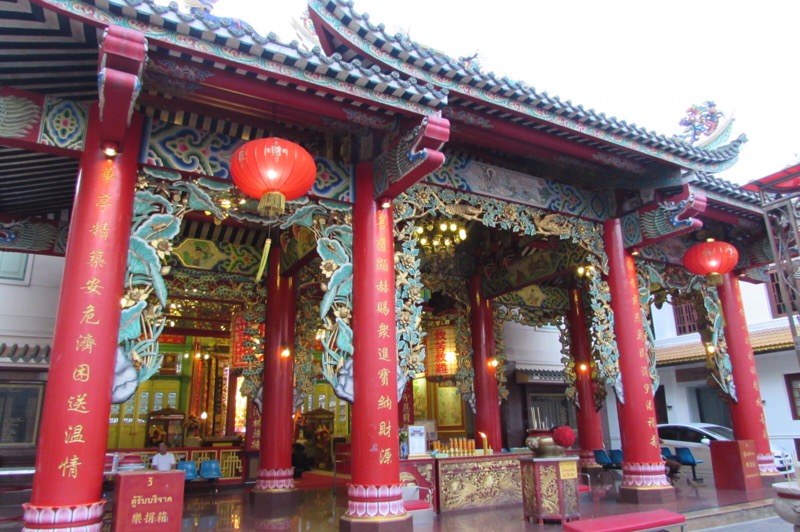 Chinatown was just a few minutes walk away from our hostel in Hua Lamphong. We decided to explore it after we returned from our half-day trip to the Floating Market. We had visited the temple Wat Traimit Wittayaram, home of the Golden Buddha a few days prior, but decided to go back and really walk around the neighborhood. We met a Thai man along the way who grabbed us a 40 Baht government tuk tuk to take us around, specifically to see the first ever temple in Bangkok on Si Phraya Road. After we did that, we returned to Chinatown and visited a Chinese Buddhist temple before experiencing Chinatown at night when all the many food stalls clog the streets, turning the entire road into a night food market.
We did other things in Bangkok while we were there, like visit the shopping center MBK and other temples in passing like Wat Hua Lamphong. But we basically used Bangkok as a base point for doing a few day trips, like Ayutthaya. Our hostel was great and we had some really cool travelers as dorm mates. But I think for next time I wouldn't stay so long in Bangkok. Just a few days would do.