photo diary: florence, italy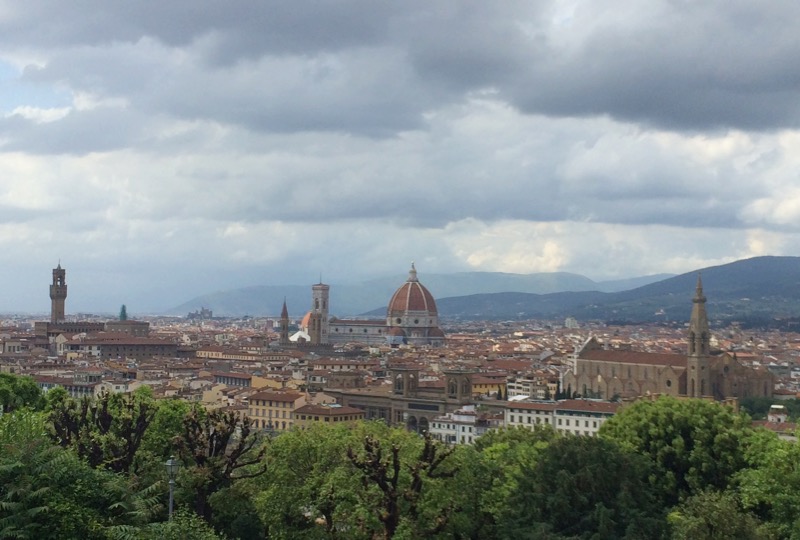 Hello Florence! I finally made it to Florence, which is really exciting because it was a city I was supposed to visit my first time in Europe, but unfortunately never got around to going to because of an unfortunate incident that occurred prior in my trip that forced me to go straight to Rome from Venice. So I made it a priority to go to it this time around. From what everyone would tell me about the city, I had semi-high hopes for Florence. Honestly, I wasn't too keen on visiting it for more than a day initially, but everyone I spoke to hyped it up so much that I felt like it must be seen even though I still felt deep in my gut that it wasn't so special.
Well, I can honestly say that I didn't like Florence as much as everyone else hyped it up to be. And to be frank, I think it was because that it was all the same. Like, everything looked like everything else. All the buildings were uniformed, the streets all began to resemble one another and nothing was remotely different. Honestly, it looked very much like Verona. Very mustard, burnt senna sort of coloring. Other than that, there wasn't much to see in Florence, unless of course I was looking in all the wrong places.
On my first day I walked across the Ponte Vecchio, a very old, famous bridge in Florence that's lined with an endless amount of shops all selling fine gold jewelry. It is a very popular bridge where everyone seems to congregate and sit around and hecklers try to sell all sorts of things to unassuming tourists. Safe to say it wasn't my favorite spot at all. But once across that, I found myself in the Galleria dell'Accademia, the square where Michelangelo's famous David sculpture stands. I honestly didn't like the square either. Seeing the statue of David in person wasn't high on my "to do" list and really, it's a very unassuming piece of art anyway. It's like di Vinci's Mona Lisa; we as a collective society just put so much emphasis and value into these pieces and they aren't spectacular in any way. I was more interested in all of the other statues in that square, which were a lot more interesting and attractive to my eye.
I spent most of my time in Florence just walking around and exploring random bits of the city. I eventually did see the Duomo, with its light facade almost reminiscent of your grandmother's antiquated lace. I made it all the way up to the Piazzale de Michelangelo to view yet another unassuming David and bear witness to the greatest aerial view of all of Florence. Honestly, that was probably the highlight of my time in Florence. The view of the city from up there was spectacular.
I did discover a few of Florence's best paperies. Apparently the city is very well know for their stationery, specifically their handmade marbled paper. I visited one of the oldest standing paper shops in Florence called Giulio Giannini & Figlio. It is one of the oldest shops that still make handmade marbled paper. It is a bit pricey, but definitely worth a visit of you're into that sort of thing. I did end up stopping by a Il Paprio shop and buying some pretty handmade marbled paper for myself. It was a bit cheaper than Giulio Giannini & Figlio, but still a bit costly at 14 Euros.
On one of my last nights, I found myself in a karaoke bar, which was fun. My friend and I didn't know what to do for the night, so after a quick Google search I found The Red Garter. When we arrived, there was a large group of Aussies drinking and singing their little hearts out. Not going to lie, I felt a little bit intimidated to go up a sing a song. But after a while, I sang two songs, and then the place became way too crowded and we left. And that was basically the sum of my Florentine experience.