photo diary: venice, italy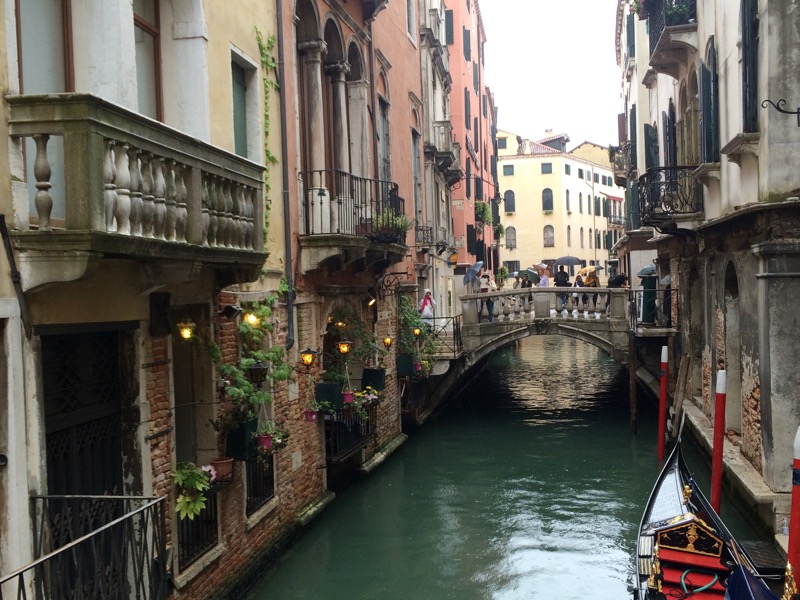 I finally made it back to Venice! I absolutely love this beautiful city on the water. It's just so dreamy and extremely photogenic! I can't really describe it's beauty in words; you just have to see it for yourself. Though, I think it's because it's a city built on and around water that makes it so lovely. Venice is especially so because all of the quaint little buildings are all mismatched. Since the foundations of each building are in the water, you can't tear it down. So all of the original foundations are still intact. They just build on top of what is already there, which usually ends up being a different material or a different color and that's what adds to the city's appeal.
I absolutely loved Venice even more this second time around. I don't know what it is; I could just wander about all of the different alleyways and labyrinth like paths and be happy for days. There's not much to do in Venice anyway other than eat and shop, so wandering around and just taking in all of the sites is my favorite way to spend my time there. And that's exactly what I did! Though I didn't do it everyday as the weather was a bit unyeilding with its rain the whole time I was there, but the skies did give way to a few moments that were just lovely.
I think I've officially seen all of Venice now. I got to explore parts of it that I hadn't seen before the first time that I went. I now have a lot of new favorite spots that are away from the main tourist sites, so they are a bit quieter and more my speed. There's one place in particular, one of the island sections of Venice that juts out into the Grand Canal, so that if you're standing at the tip of it you can see water all around. You're able to see Guidecca on one side and main Venice on the other. It is a gorgeous spot and I could see myself sitting there all day. When I can across it, there was a class of art students sitting all around sketching, painting and drawing what they see. I did end up returning to the spot a little later on in the day and was able to sit there for a while just looking out at the sprawling island city before me and it was quite nice!
Other than that, I didn't do very much in Venice. Honestly, you don't do anything in Venice anyway. It's just a place to wander around and marvel at its beauty.