a few hours in verona, italy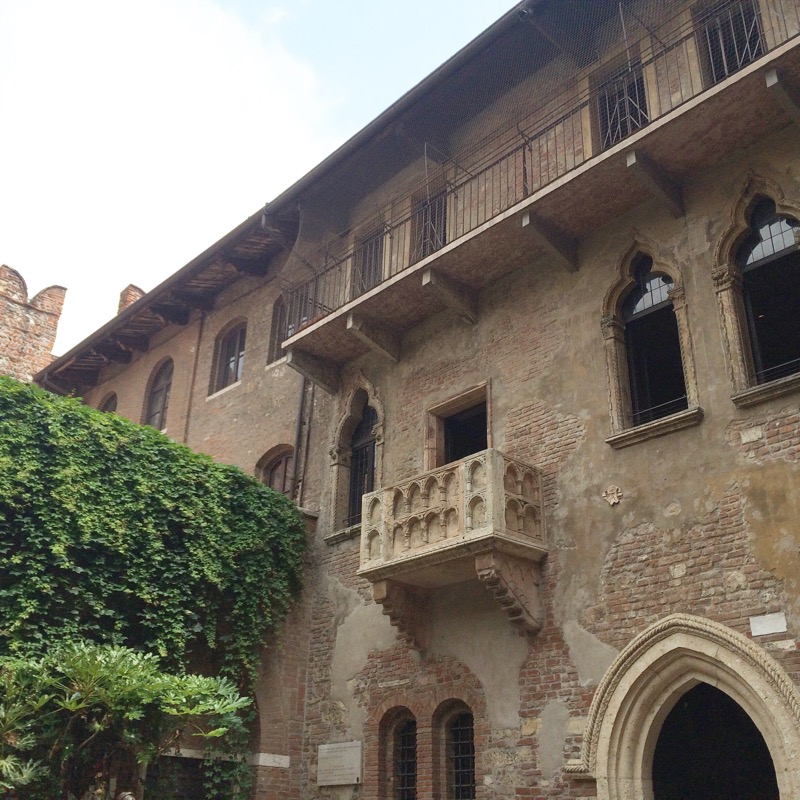 Since I was traveling from Lake Como to Venice, my travel mate and I decided to make a stop in Verona along the way. The only thing that I really wanted to see in Verona was Juliet's balcony, so we figured we'd take advantage of our rail passes and make a stop there before continuing on to Venice.
My oh my was Verona quite lovely! The train station was just a few minutes walking distance to the center of everything, so after we deposited our luggage at the station, we took a nice 20 minute walk to the heart of Verona. I don't know if it was because school had let out or if there was a university nearby, but the first thing I noticed about Verona was all of the young people. It could be that the Lake Como area catered more to the older crowd and I felt super young in comparison, but in Verona I finally seemed to blend in.
First stop was La Casa di Giulietta to see Juliet's balcony and see all of the letters to Juliet everyone from around the world leaves when they come to visit. Upon walking through the archway, you are encased in darkness all around as you walk through the small tunnel with graffiti scribblings of messages and letters written on sticky notes and pieces of paper tacked to the wall with band aids. This is Juliet's wall where people tack up their letters. After admiring all the scribbles and talking a few photos, you come upon a small little courtyard, with a bronze statue of Juliet standing tall right under her balcony. Behind her is another wall of letters. The whole place is really lovely and I would to come back to it during a time when it isn't overrun by tourists.
The rest of our time in Verona was spent wandering about the city. It seems small and it's really quaint. I definitely have it in my head that I will need to return someday soon to explore it properly. I think Verona definitely needs a full day of exploration and not just a few hours.