photo diary: lake como, italy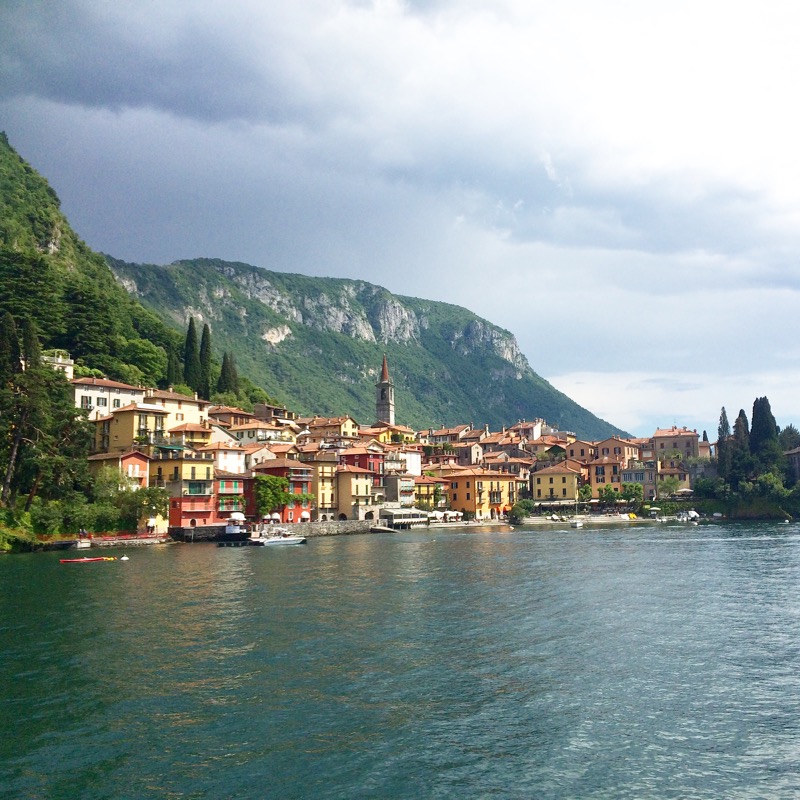 Since I began my trip in Milan, I decided to head up to the lakes before making my way East to Venice. From all the photos I had seen online, the Lake Como areas was simply stunning. I decided to stay in a little town called Bellagio, the "crown jewel" of Lake Como, the central town within the golden triangle of Lake Como. Bellagio is a very small town. Being so, there isn't a whole lot to do after walking the town once over in a day. You eat, drink, shop and just relax. That is all Bellagio has to offer besides the absolutely stunning landscape of the massive lake and the mountains in the distance that seem to surround it at every end.
I spent much of my four days at Lake Como in Bellagio, wandering around its quaint little streets, window shopping and taking snapshots of all its lovely little nooks and crannies. I did however hop on a ferry one of those days and visited the town of Varenna, another town on the lake opposite of Bellagio apart of the golden triangle. Varenna was absolutely picture perfect. Honestly, I think the small town, which is a bit bigger than Bellagio, is even lovelier than Bellagio. Varenna just had a lot more winding alleys and streets to explore and the scenery was just stunning. This town was like something out of a fairytale storybook. Honestly it was simply stunning! I'd honestly go back in a heartbeat and definitely explore all of the other little towns that line the Lake's banks.