photo diary: kuala lumpur + penang, malaysia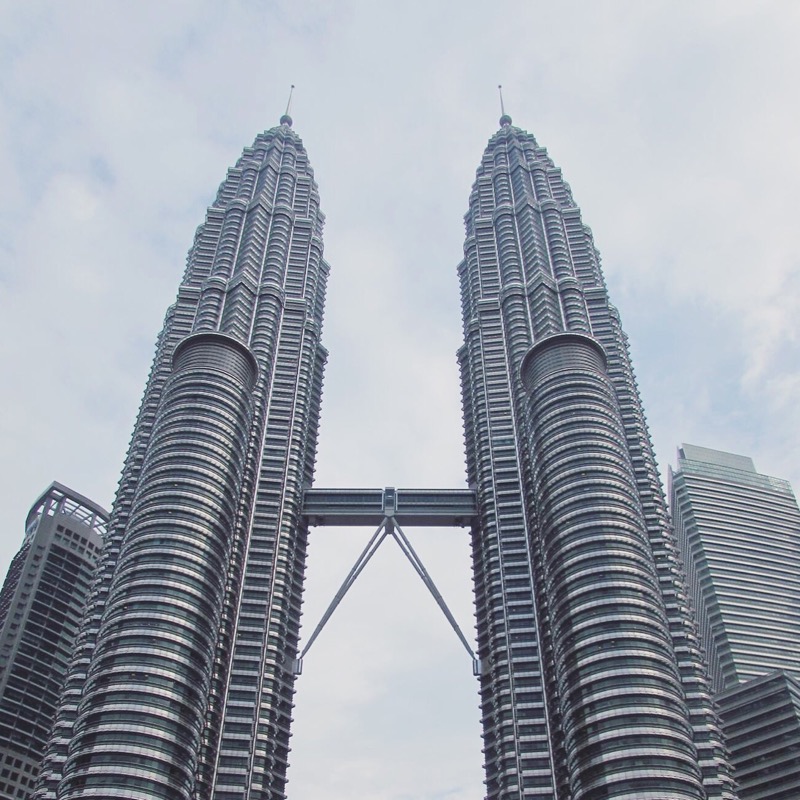 We visited KL for a few days in order to travel through from Singapore to Thailand. KL is a fair city. We were only there for about three days and really didn't do very much. We ended up taking a really nice Aeroline bus from the Harbourfront in Singapore to KLCC. One first impression, I thought KL was the fusion of Jakarta and Singapore. Like if Jakarta and Singapore had a baby it would be Kuala Lumpur. The hostel we stood at was called BackHome and it was situated in KL's Little India area, just walking distance from Chinatown.
On our first full day, we walked about KLCC, Kuala Lumpur city center, and saw the Petronas Towers as well as the KL tower and a bunch of other pretty and architecturally interesting buildings. But before we did that, we visited the Batu Caves.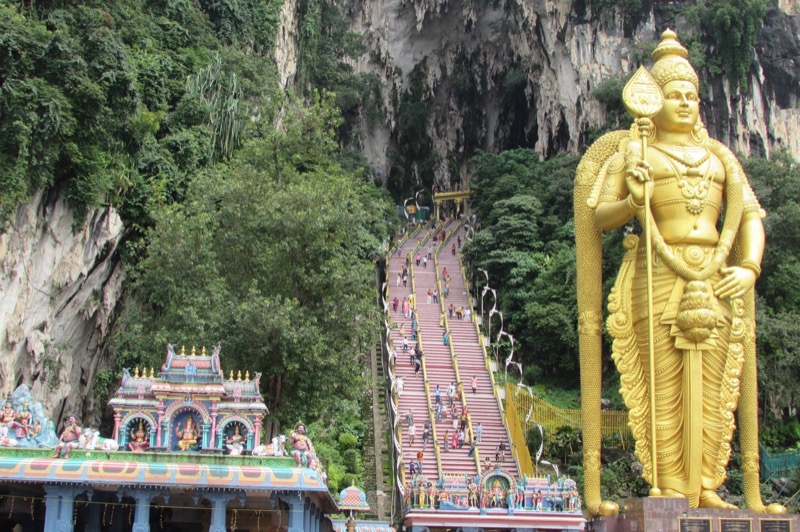 The Batu Caves are a bit North of KLCC. We actually had to take a special train to get there from KL Sentral. It was very inexpensive, like about 6 ringgit round trip. You take the train to the last stop and when you exit the caves are right there in front of you. In total there are three caves. The main cave is the one with the giant gold Murugan statue in front of the 272 stairs that lead all the way to the top. This cave is free to visit by everyone you just have to make sure you are dressed properly and appropriately with respect to the Hindu religion.
The second cave is called the Dark Cave and you have to pay quite a bit to visit it as its deemed more for excursionists who want to spend five hours walking through a pitch black dark cave, one of the biggest caves you can visit in the world. We skipped that one and did the third cave instead, which you have to pay a fee of 5 ringgit to get into, but it was well worth the price for the sculpture and artwork installation in it that told the story of Lord Rama. This cave, the Ramayana Cave was my favorite. It was just so beautiful and quiet because most people skipped it and just did the main cave instead.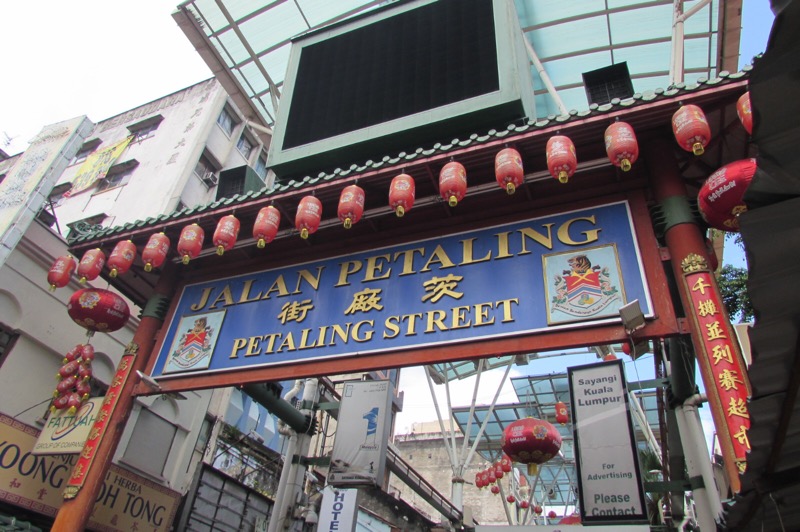 We also visited Chinatown and a couple of surrounding temples while in KL. Petaling Street is the main street of KL's Chinatown area. It's a very long street lined with shop stalls and street food. All of the temples we visited were situated around Petaling Street. The first one was a Hindu temple named Sri Mahamariamman. It was just a few minutes walk from the Chinese Buddhist temple Guan Di that we also visited. The first few photos below are of Sri Mahamariamman temple and the rest are of Guan Di temple, which reminded me a lot of the red temple we visited in Kuta, Bali. We finished off this particular day with a visit to the Central Market, just minutes from Chinatown where you can find shops upon shops selling batik clothing, traditional souvenirs and "Aladdin" pants.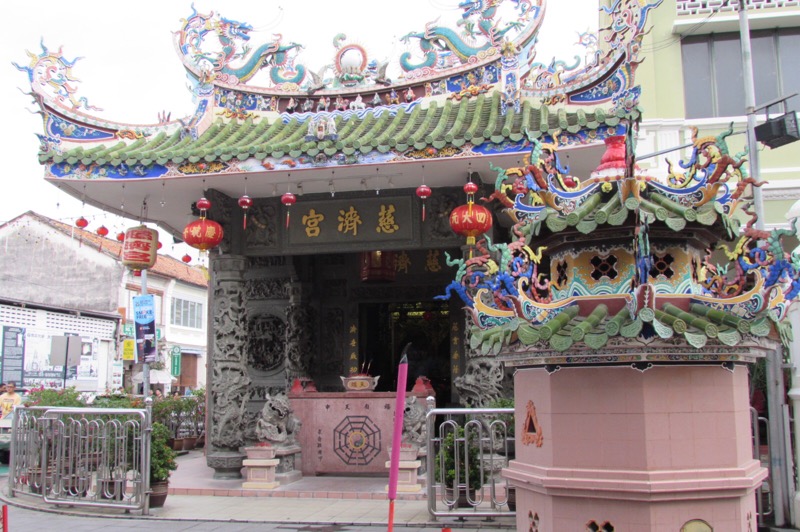 After Kuala Lumpur, we spent a few days in Penang, and little island off the Northwest coast of Malaysia. I can honestly say we didn't do much in terms of sightseeing and such, but we stayed at a cute little place called House of Journey and made an excellent group of dorm mates, who made our weekend there absolutely spectacular. Really, it rained everyday we were there and it was torrential, but we were in such good company and a few games of pool, UNO, and Jenga were all we needed to enjoy ourselves.
Best places though in Penang to check out should you ever find yourself in Georgetown are The Mugshot Cafe, Kapitan, the best Indian restaurant on the island, and the various street art installations and paintings all over Georgetown.