photo diary: singapore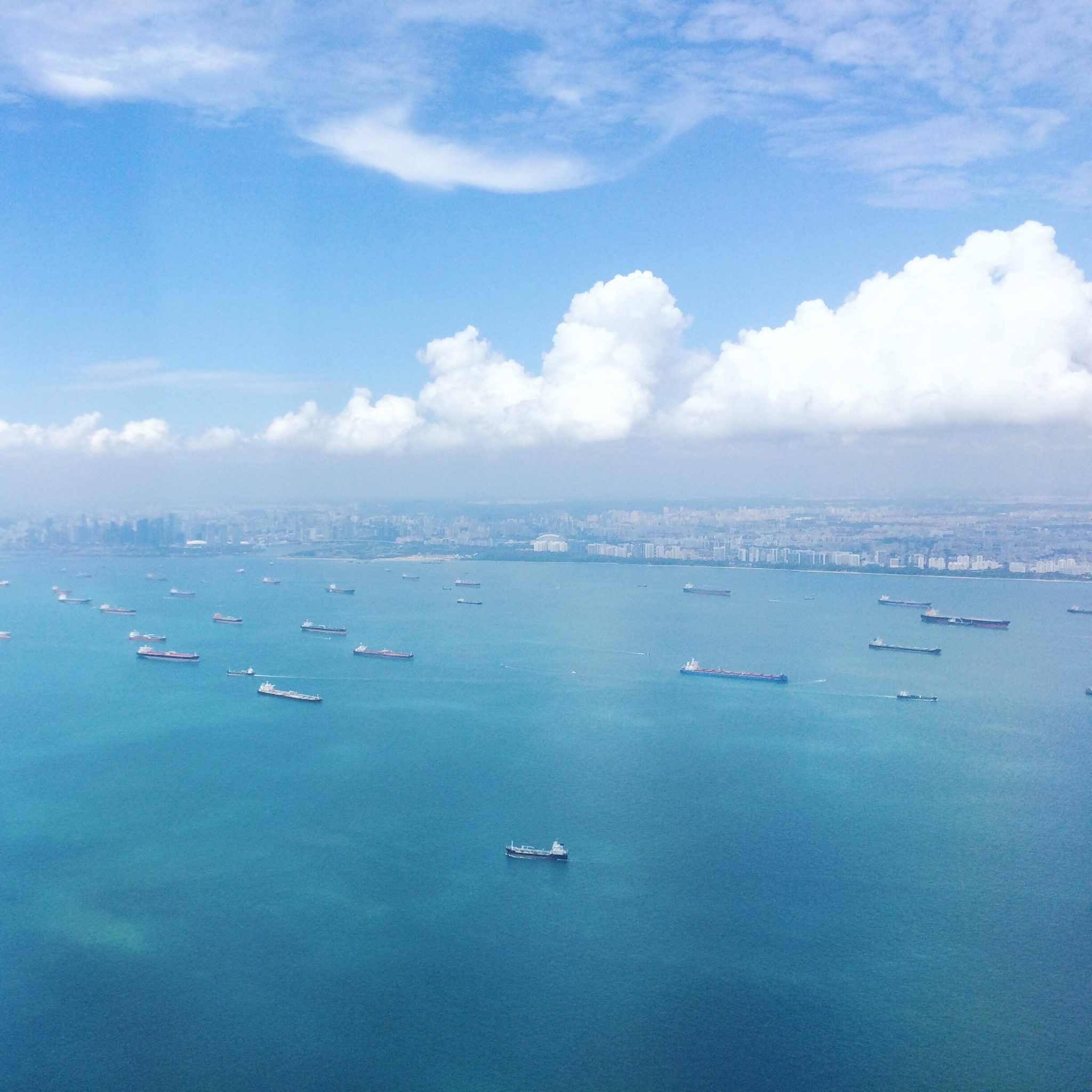 Not going to lie, but I was happy to leave Indonesia for Singapore. I had been anticipating coming here the whole trip so far and was just so excited to finally be there. Indonesia is a beautiful country, don't get me wrong, but I think after a month I needed a bit of a metropolis. I am a big city girl at heart and I think I just needed a little reminder of home before moving onto Malaysia and Thailand. So, Singapore was both refreshing and completely overwhelming, especially after five full days of being there.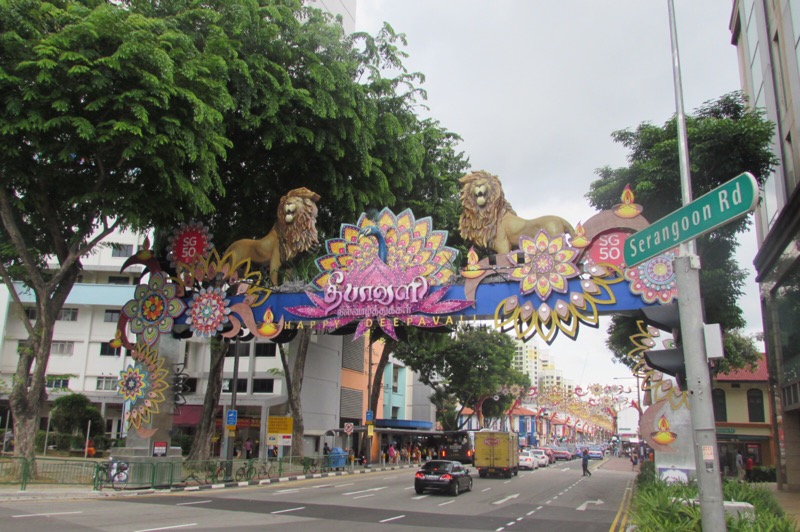 We stayed at BUNC@Radius, a hostel in the Little India section of Singapore. The hostel is a short walk from the MRT train station and thereby making its location super convenient to the rest of the city. Only one stop to Dhoby Ghaut and three stops to Orchard Road, Little India was the place to be. We were even walking distance from Bugis Village and its MRT station.
Little India was just as the name implied. If you want to try some really great Indian food in Singapore, Little India is where you come to. Our first night we ended up eating at this restaurant called The Banana Leaf. We walked around for a bit but this place was the only one that really appealed to me. The food is deliciously inexpensive and you get a lot of food for your money. We didn't know until afterwards that it's one of the oldest Indian restaurants in Singapore and one of the best to visit. The food was so good, we ended up coming back a second time during our five day stay.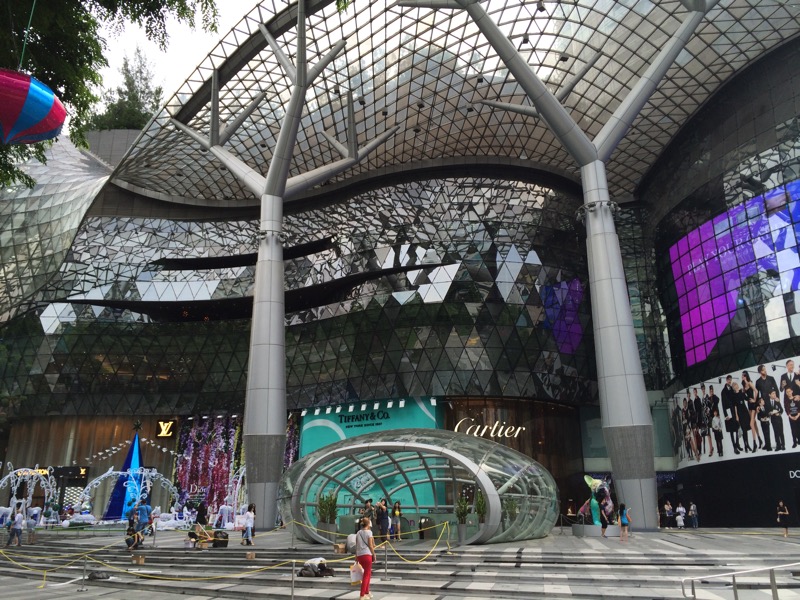 The main reason I wanted to visit Singapore was to shop. No lie, the city was built to be a shopper's paradise. I can't even begin to explain how many shopping malls there are in Singapore because they are everywhere. Practically every building is a mall and every MRT station leads into one. The city's underground infrastructure is so insane that you could take the train at any one point and transfer to any other line that would then take you to a shopping mall where you can easily walk through and end up at a different shopping mall–or three different malls–that has its own MRT station linked to it and just never see the light of day.
So, on our second day in Singapore (our first full day really) we went shopping. First stop, the famous ION Orchard on Orchard Road. There are two main reasons why I wanted to begin here, the important one being Kikki K and the secondary one being Artbox, both coveted stationery shops that I'm in love with but have never actually physically shopped at…until now. As luck would have it, I received an email from Kikki K the night before telling me about a secret sale for members and giving me a store coupon for 20% off the entire store. It was basically fate, because when we got out of the MRT station and followed the signs to ION's underground entrance, Kikki K was the first store I saw. It was meant to be. I was meant to shop that day.
We spent a few hours discovering ION. I shopped at Kikki K, Artbox and Daiso and went up to the Sky lounge to take in these amazing 360 degree views of the city from 55 stories high before we decided to head down to Vivo City for my Typo fix. Vivo city is even more insane. We basically spent the rest of the day there because it just had everything. It had shops for me, and arcade for John and food places galore. You could essentially live there if it never closed. So we walked and shopped and ate German food before walking along the Harbourfront and then catching the MRT back to our hostel.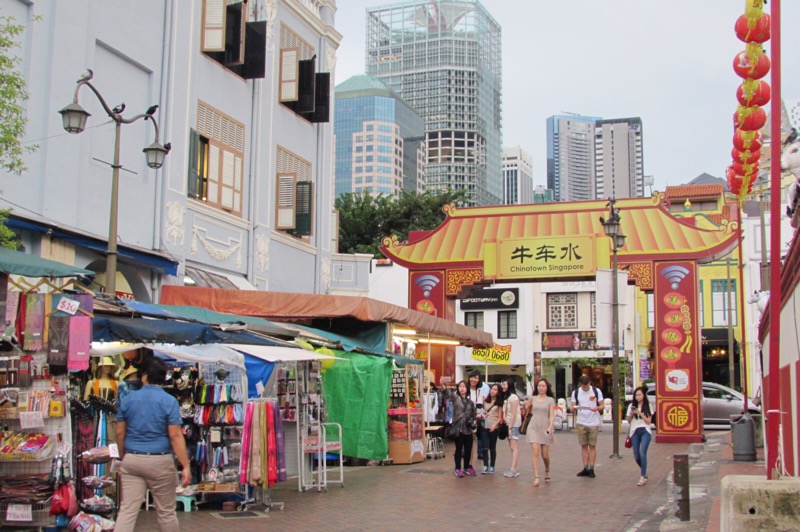 We visited Chinatown very briefly. It had rained on our picnic plans, so after catching a showing of Mockingjay Part 2, we took a trip to Chinatown just to explore the place before it got dark. We walked around for a bit, me looking through all the shop stalls while John spent hours at the Tintin store we found there. Chinatown wasn't that big. We probably spent three to four hours there before we went off to a mall to check out a scrapbook store for me and find food to eat.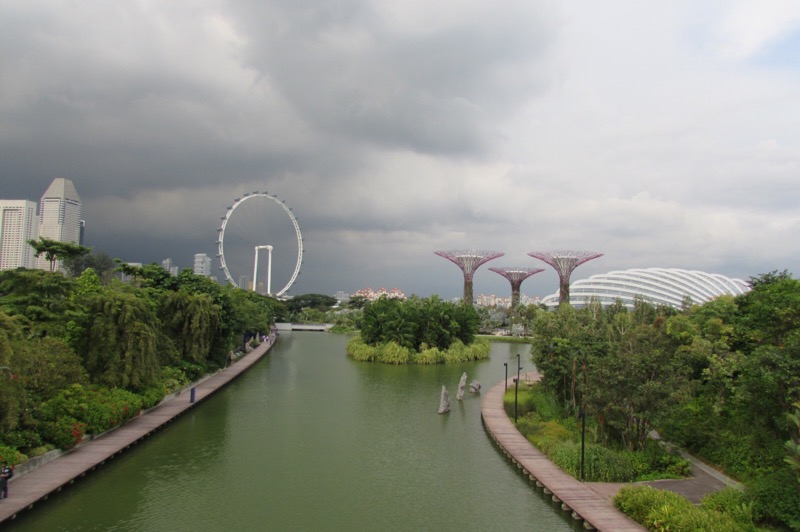 We finally made it to the Gardens by the Bay! While it was very cloudy, it wasn't raining so we took advantages and hit up this giant futuristic garden by Marina Bay. The gardens were lovely. We spent the rest of he day there, wandering all the grounds and taking photos. We got some amazing views of the Singapore Flyer and Marina Bay Sands. We didn't do any of the main attractions of the gardens, which was a bit unfortunate because we did want to walk the Skyway, but they had closed it just as we were walking up to buy tickets for it because it had started to thunder. It never ended up raining but by that time, we were ready to leave.
Since we were in the neighborhood, we decided to walk around the Marina Bay Area. The area is quite lavish. There as a giant shopping mall by the bay that catered to designer brands, with a separate Louis Vutton store in a very pretty steel and glass building that was literally floating in the water. We walked along the "Boardwalk" pathway overlooking the bay taking in all of the sites. The entire area lit up at night and it was so beautiful.
We eventually wandered off in search of food. We tried one mall, but it was closed. A nice man at information suggested we try Lau Pa Sat, a famous street market selling traditional Singaporean street food. It was by the Downtown MRT station, so we backtracked and found the place. It was massive and still very much alive even that late into the night. It took us a while, but we eventually ordered some food and sat down to eat. The whole place sort of looks like an old style French train station turned into an open area food court. It was really cool and the food was not only cheap but rather good.
I would come back to Singapore in a heartbeat. I'd probably wouldn't stay as long, but I'd definitely would love to come back to shop and do a few things that we didn't get to do, like the Skywalk at the Gardens and the island Sentosa.