photo diary: tanah lot and other temples in bali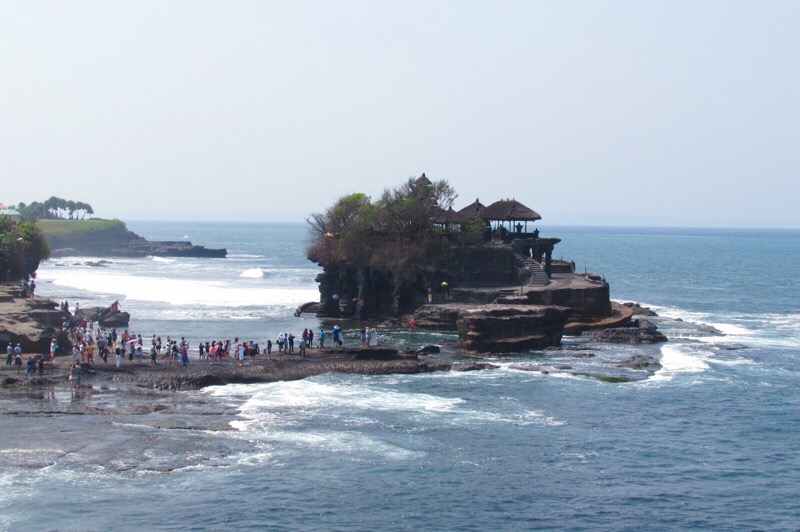 Before we left out hotel in Kuta, John and I hired a driver to take us to our homestay in Ubud. Our initial intention was to go straight there and do a bunch of day trips to the surrounding temples, but our lovely driver–who I'm going to call Gus because I can't for the life of me remember the man's name but it sounded like Gus–told us he'll take us to Tanah Lot as it was on the way to Ubud. For a flat 500,000 rupiah, we had him for the day and since that was only about $36 USD we might as well take advantage of it.
So our first stop was Tanah Lot, the temple in the sea. I only call it that because it was built on a cliff that juts out to sea and when it's high tide, the path that leads to the temple is drowned by the ocean making it impossible for anyone to cross on foot to reach the temple. It's actually quite beautiful and whether lucky or unlucky, John and I happened to visit during this such moment. The closest we were able to get to the temple was up to where the water came ashore.
There were over temples and places to visit in the wide park that enclosed around Tanah Lot. We visited Pura Batu Bolong, the smaller temple next to Tanah Lot, which also juts out to sea and was also closed due to high tide.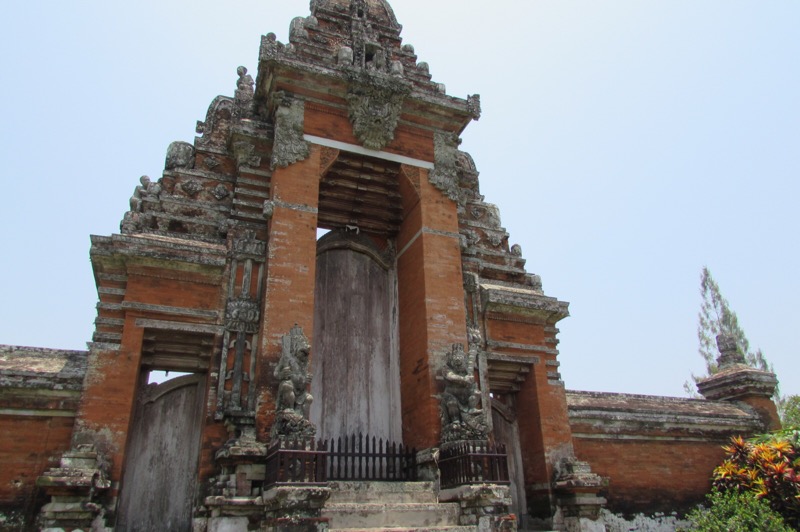 Next, our driver took us to a temple in Badung that for the life of me I can't decipher the name from the ticket. This temple was definitely off the beaten path of sorts because there weren't many people visiting it, which was quite nice. We couldn't go into the temple itself, but were allowed to walk the visitor's path around the temple and got to view it from all angles. We also got to stroll through the beautiful grounds surrounding the temple before returning to the car.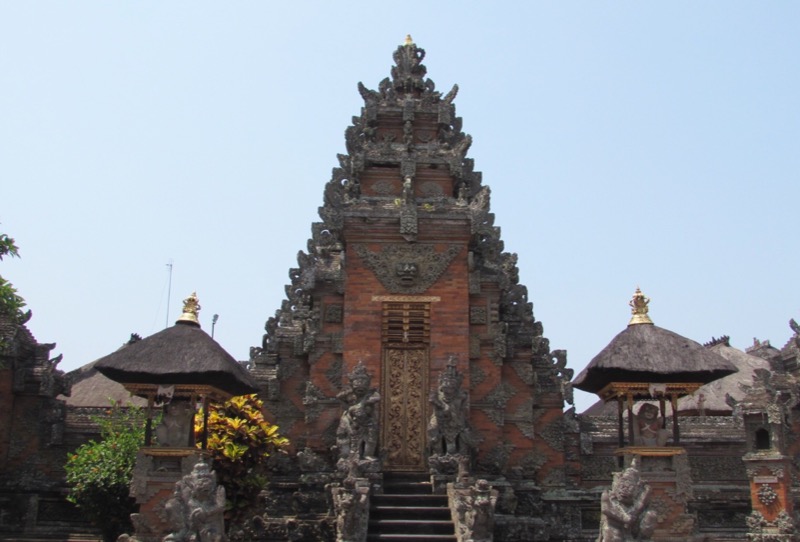 The last temple we visited before heading to our homestay in Ubud was Batuan Temple. Both John and I had never heard of these temples before, but we're quite glad our driver recommended them. Batuan is huge and so beautiful. It is by far my favorite of the ones we've visited thus far. There a couple of little temples and countless alters about the small complex that contains the temple. Lots of intricate statues all about the place, Batuan is an active temple where we actually had to wear a sarong to enter.
Before entering we were required to have a sarong tied around our waist and give a small donation, signing our name in the donation book, noting our nationality and our signatures. We were lucky enough to visit the temple when there was no prayer ceremony taking place because if there had been the temple would have been closed to all visitors.