project life august – december 2014 and my plan for 2015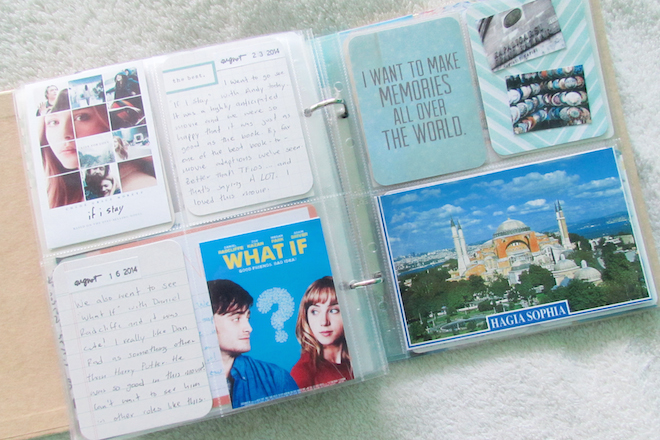 First I want to say that attempting Project Life in 2014 was hard but really fun. It was super difficult to keep up at a consistent flow, partly due to me not having enough time to sit down and make spreads and to me not really taking as many picture as I should. I also started my album in May, so it isn't a full year. Also, I documented the month of September in my travel journal and only included a few photos of my trip in my Project Life spread because I thought it would be a bit redundant to have my trip repeated twice. All in all, 2014 was a good start. I documented a lot more than I thought I would.
So here's the last bit of my Project Life 2014 album.
And here's a completed flip through of my entire album.
Now, for 2015 I'm going to take the same approach, but do things a bit different as well. I'm still going to stick to the 6×8 album spread–this year I'll be using a Studio Calico Handbook–and document my year in a "go with the flow" style, instead of doing it weekly or monthly. But I will be more conscious of adding to my album daily. Even if I don't have a photo, just a little journaling on a card would be good. I'm hoping if I take this approach, I will keep up with my album more efficiently and I will prevent those bouts of time where I don't do anything, then have to make it up weeks–sometimes months–later. Hopefully this also allows me to use up the many journalling cards I have hoarded over the year. Seriously, one intention of mine is to use up my stash instead of hoarding it, then buying more. I rather not purge, but use up the materials.
Besides that, I haven't really thought much about how I'll do my 2015 album. Just sticking to the same process really, since it did work for me in 2014. I guess, I'll just have to be more aware of certain things and make sure to carry my camera around with me so that I have more memories to preserve in 2015!