project life march – may 2015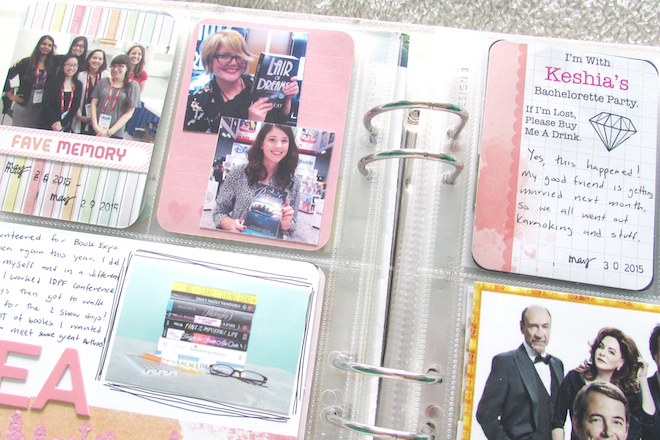 I am slowly catching up on my 2015 Project Life album! While it's really exciting that I'm catching up to the present, I'm also a bit disappointed that I just didn't–or couldn't–keep up-to-date with it like I had hoped. One of my intentions for this year was to keep my album updated daily, but I have failed at doing that. It's interesting, the whole idea of Project Life is to make scrapbooking–or memory keeping–simple and quick and easy to do, and while it is simpler, the way I keep my album is a bit time consuming. I like to embellish my cards and such, and even though I don't do much embellishing, it still takes up time that I have to allot for. For some reason this year I haven't quite gotten into a Project Life groove and it's been hard to motivate myself to working on my album.
So I have decided that once I complete my 2015 album, I will not do Project Life next year. My life has just gotten so busy and I rather make more scrapbooks than just try to keep one. I enjoy making minibooks more and I would like to get back into art journaling again, so that will be my focus for 2016.
Meanwhile, enjoy browsing my spreads of March through May from my 2015 album!