returning to my artist in bloom journal | journal with me ✩ 46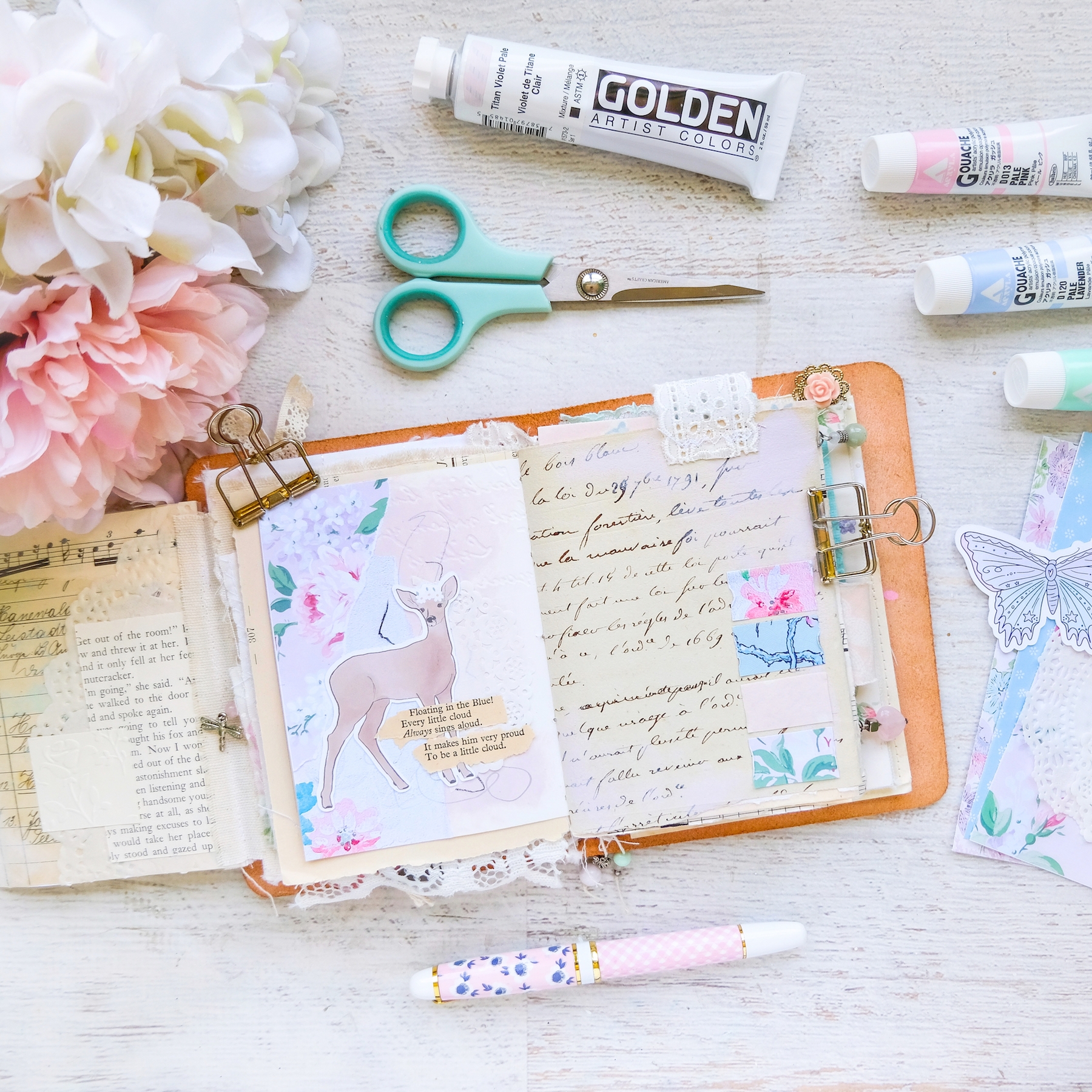 Hey Lovelies!
So I've officially abandoned my Get Messy Season of Steven art journal. I don't know what it was, but I just couldn't get into it. I created one spread and that was that. I think I wasn't officially over the Season of Bloom yet.
Actually, my plan was to work in both journals simultaneously, but for some reason I struggle with working in two different art journals at a time. I'm ace at juggling multiple projects, but not two of the same if that makes sense. So I can keep one art journal, one scrapbook, one unraveling journal, etc. but never two of the same. (Which is SO insane because aren't they all essentially the same thing? Journals I'm preserving my memories and feeling in?)
Anyway Steven has be shelved in favor of my Artist in Bloom journal where I was doing the Season of Bloom in. I'm drawn to working in that journal more and pains me that I shelved it too soon without actually finishing it. I know the season ended (since Get Messy seasons are now a month long), but this time I'm going to work in it until it's filled and I feel satisfied with it.
I'm just very inspired to work in it, so I am. Maybe when I'm finished I'll go back to my Steven journal.
I've also fully realized that I prefer working in a small A6 journal for art journaling and a B6 journal for writing journaling. It's very weird and definitely a sign of my creative neurosis, but those formats for those things seem to work best for me. So moving forward, I'm going to keep thing uniformed in that way. While I love experimenting and trying new things, those two sizes work best for me in those two circumstances.
Anyway, this was a very simple spread. Not much to say other than that. I just enjoy working with these colors and patterns I've chosen for this little book. I suspect at the end of this all of my pages will look similar. It's definitely going to look like a very cohesive–almost planned–sort of journal.
I've got a little process below. I do hope you enjoy!