scrap therapy: felicity jane scalloped pocket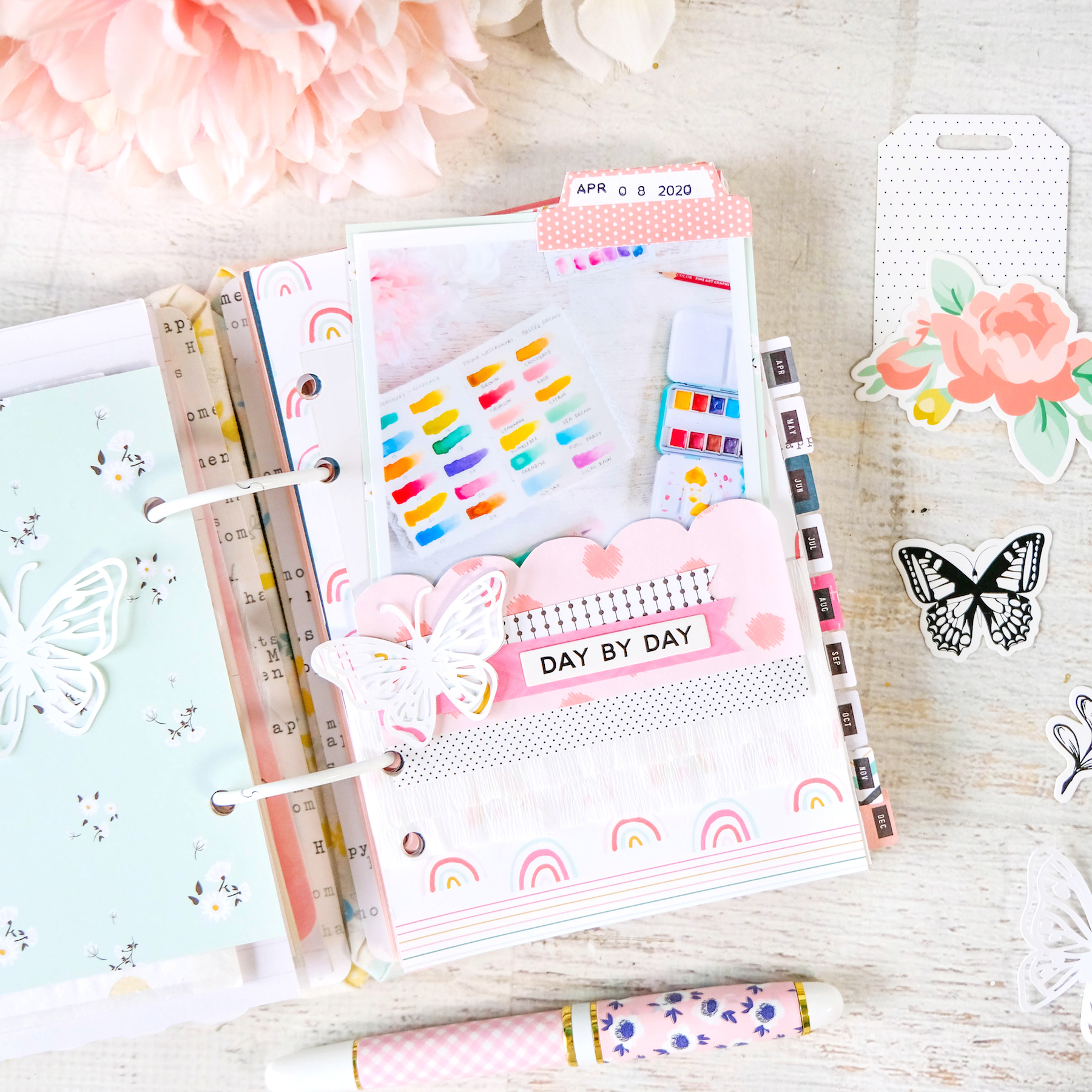 Hello lovelies.
I sat down the other night and played with a few Grace kit scraps I had leftover from creating my very first project for Felicity Jane*. I enjoy using up my scraps from other projects in my scrap therapy book. To be honest, I think this little book is made up of random scraps and pieces from various collections. I like that these pieces aren't going to waste. I make lovely little pages out of them.
I actually challenged myself to use up some Felicity Jane packaging on this one too. I took one of the scalloped packaging and decided to create a little scalloped pocket out of it. I used pieces from the new Grace kit along with one scrap piece of paper from the previous Bailey kit for this little pocket. I layered some white crepe streamers underneath and adhered everything to this fun rainbow pattern paper.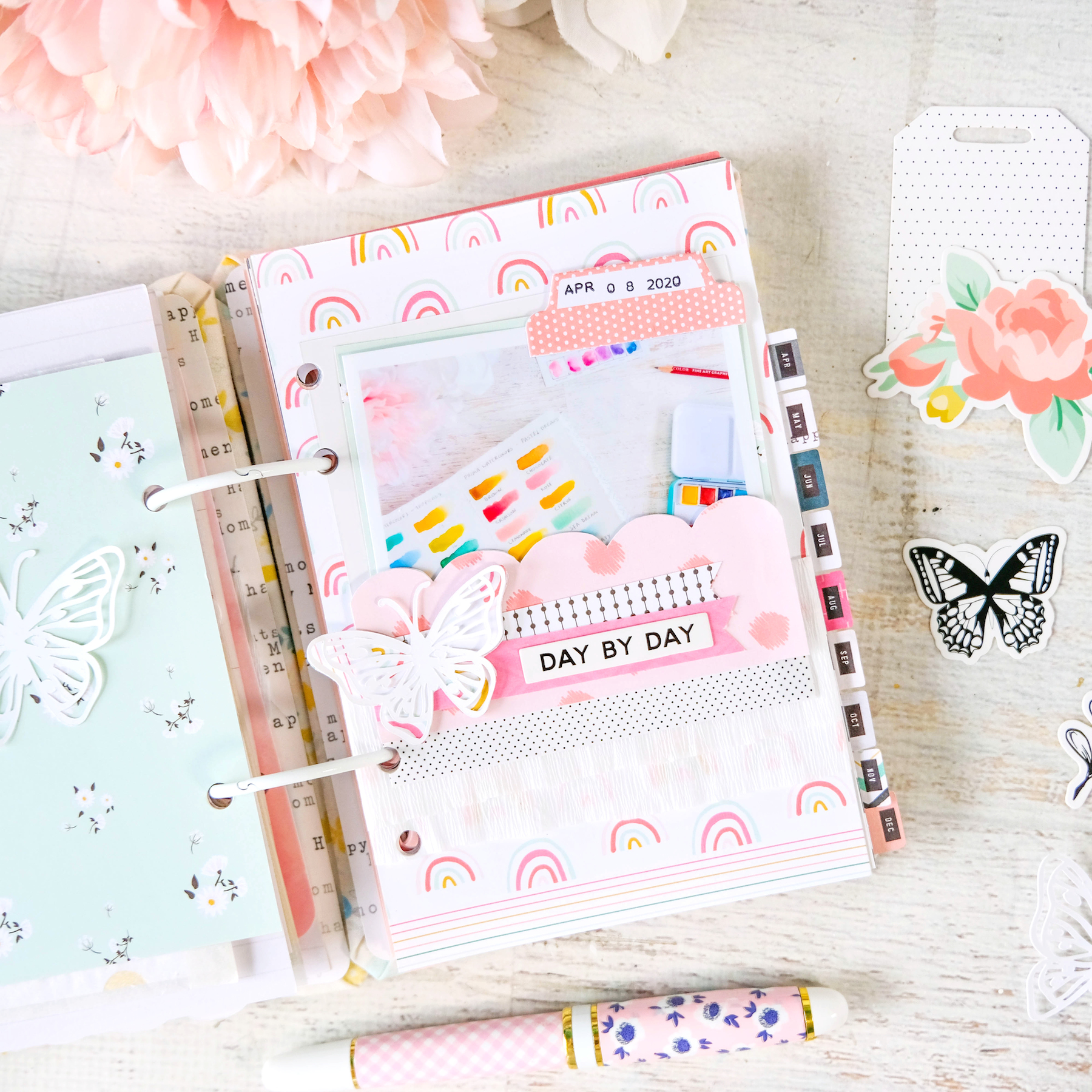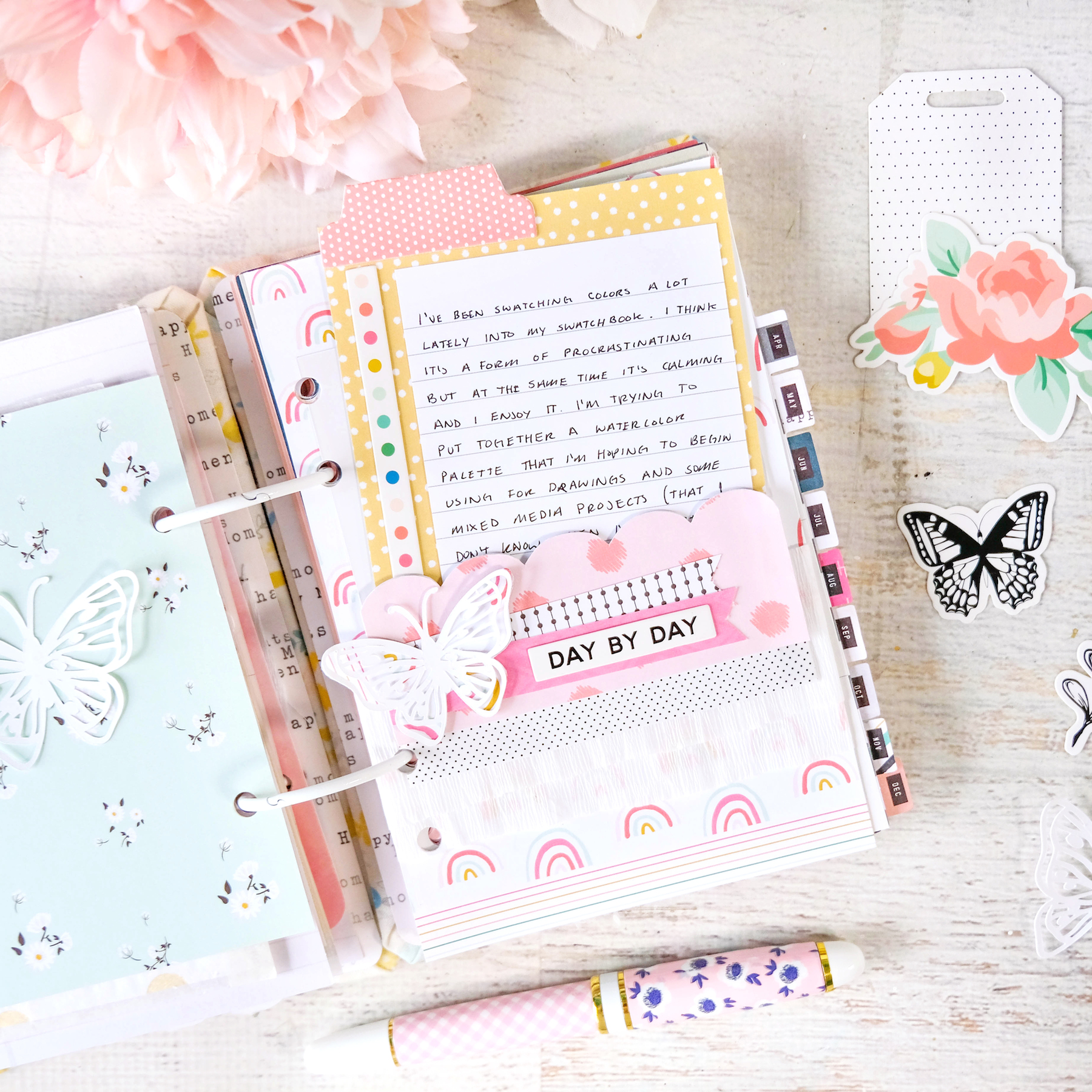 For the pocket, I created a little card with my photo on it to tucked into the pocket. I made sure to mat my photo on some paper, then created a little journaling spot on the back. Doing this not only hides my journaling but it also makes the page a bit interactive. I added a little tab with the date on it so that I know to lift the card out of the pocket to read the back.
For the opposite page, I did two things: one, was I added this lovely Suse Fish printable card, backing it with some beautiful mint floral paper from the Grace kit and decorating it with a simple white butterfly, I cut using the Felicity Jane Megan cut file; and two, I tucked this gold spotted card I received from Jeana with my first creative team kit, into a glassine pocket, and adhered that onto the planner page. I embellished the glassine bag with a little DIY label and that's it. I kept is all super simple.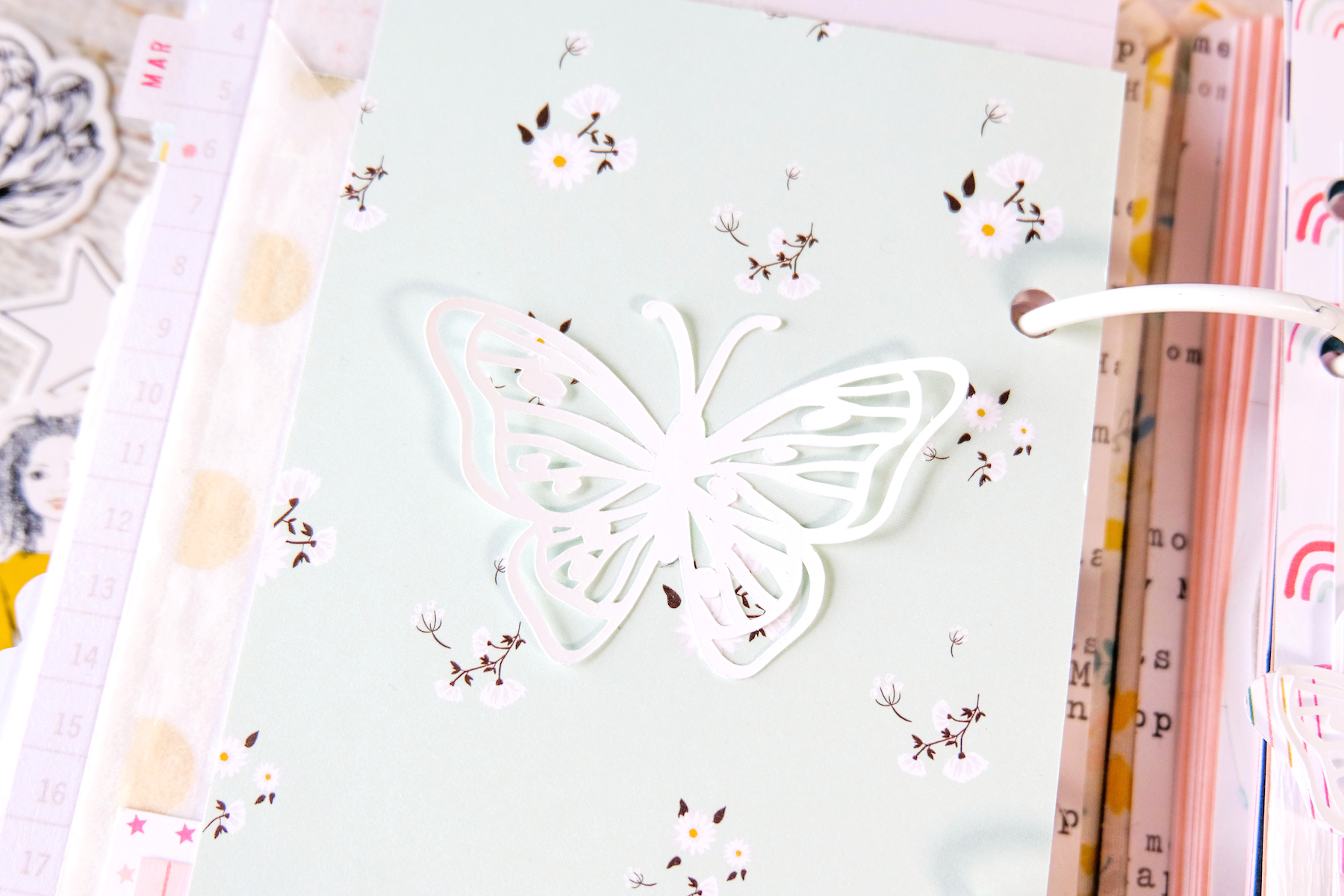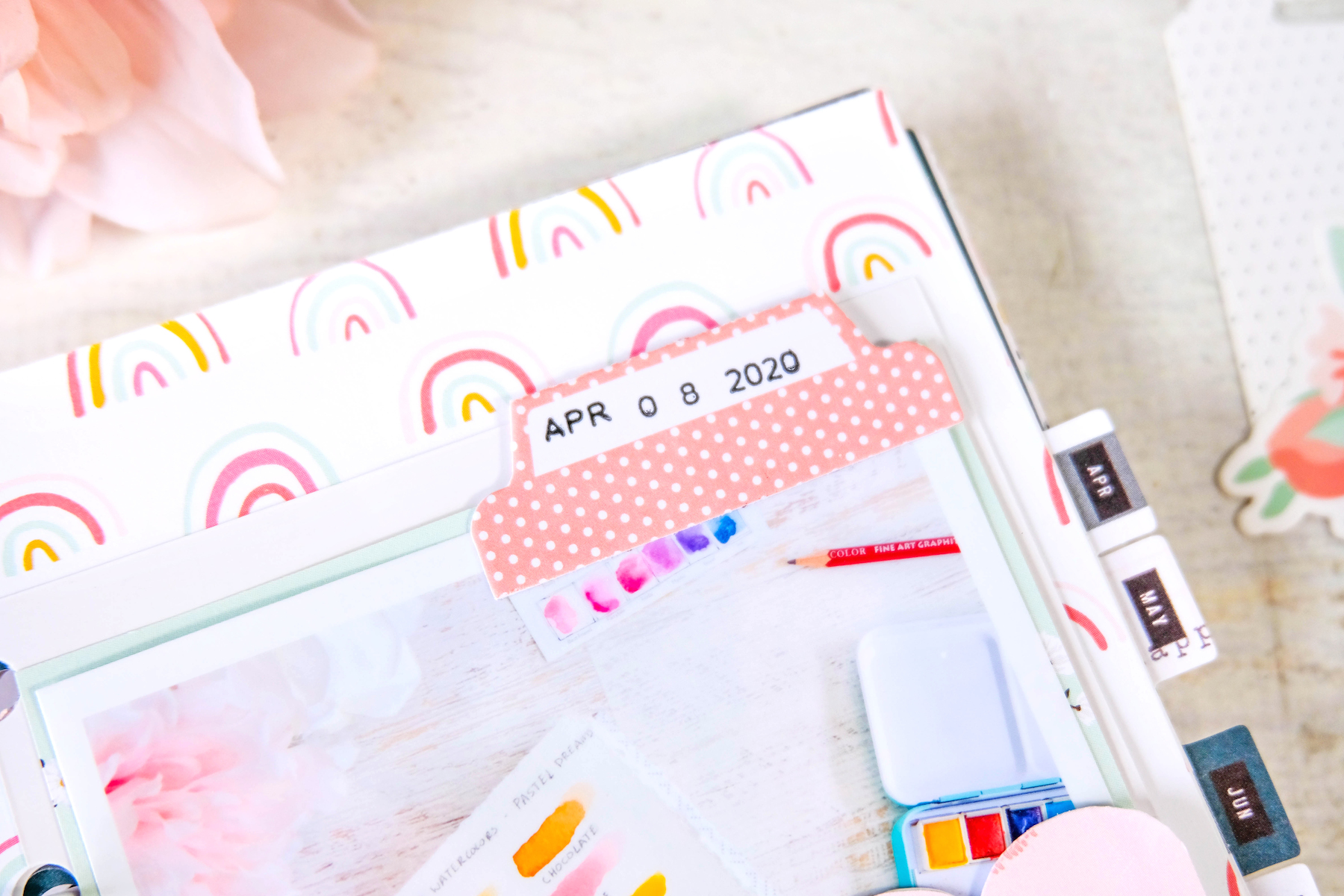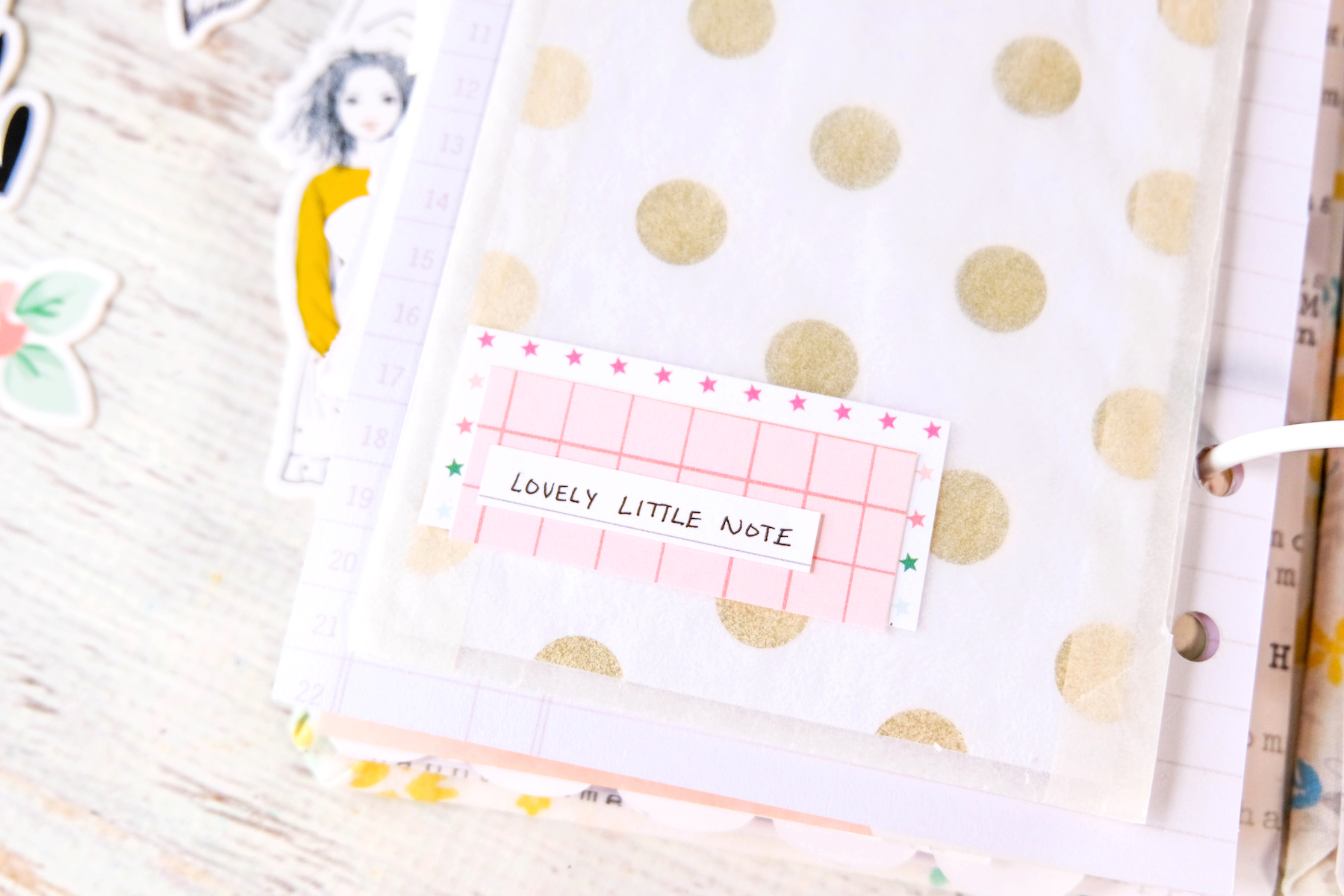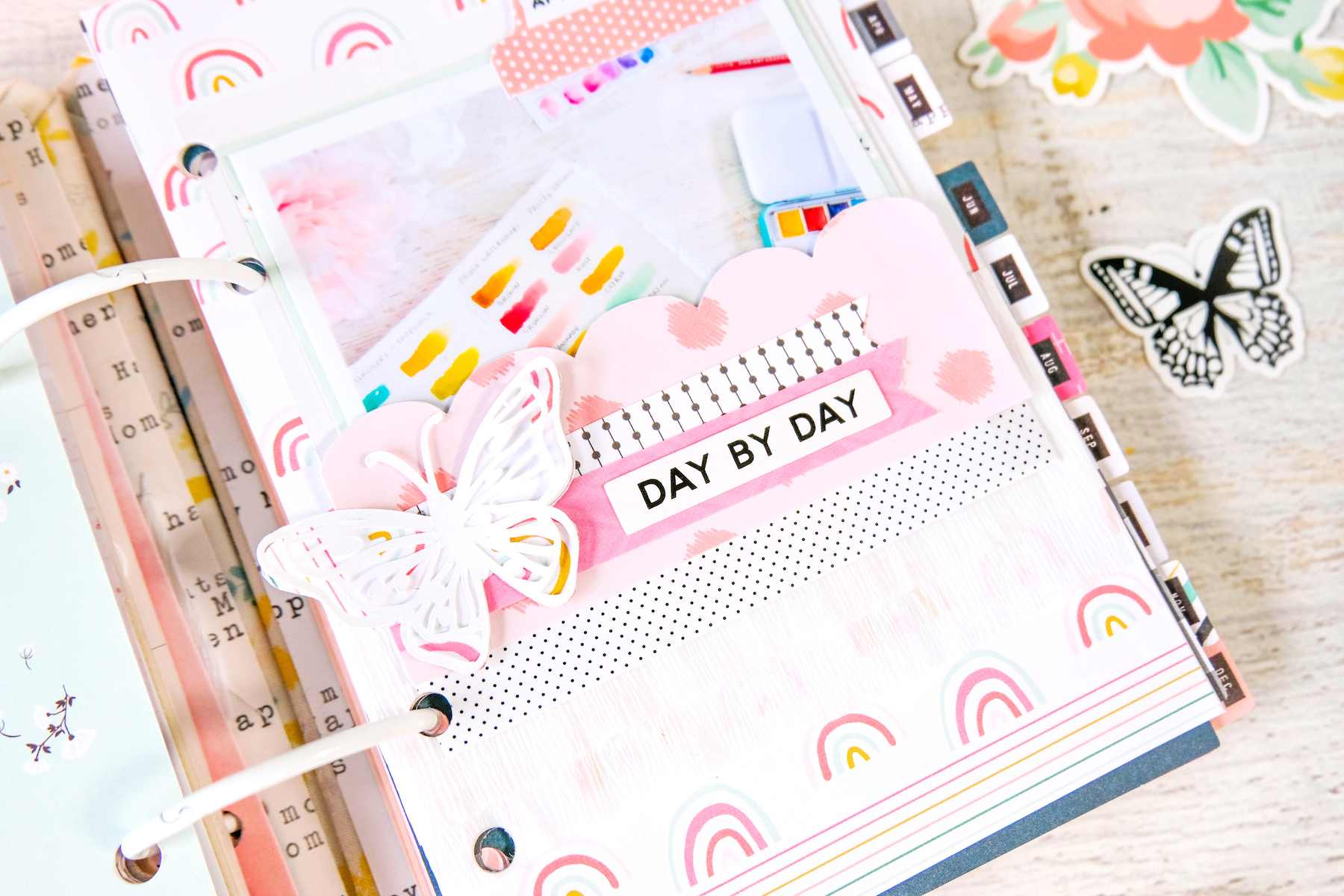 Anyway, I filmed the entire process, which you can enjoy below.