scrap with me #5 | hello lovely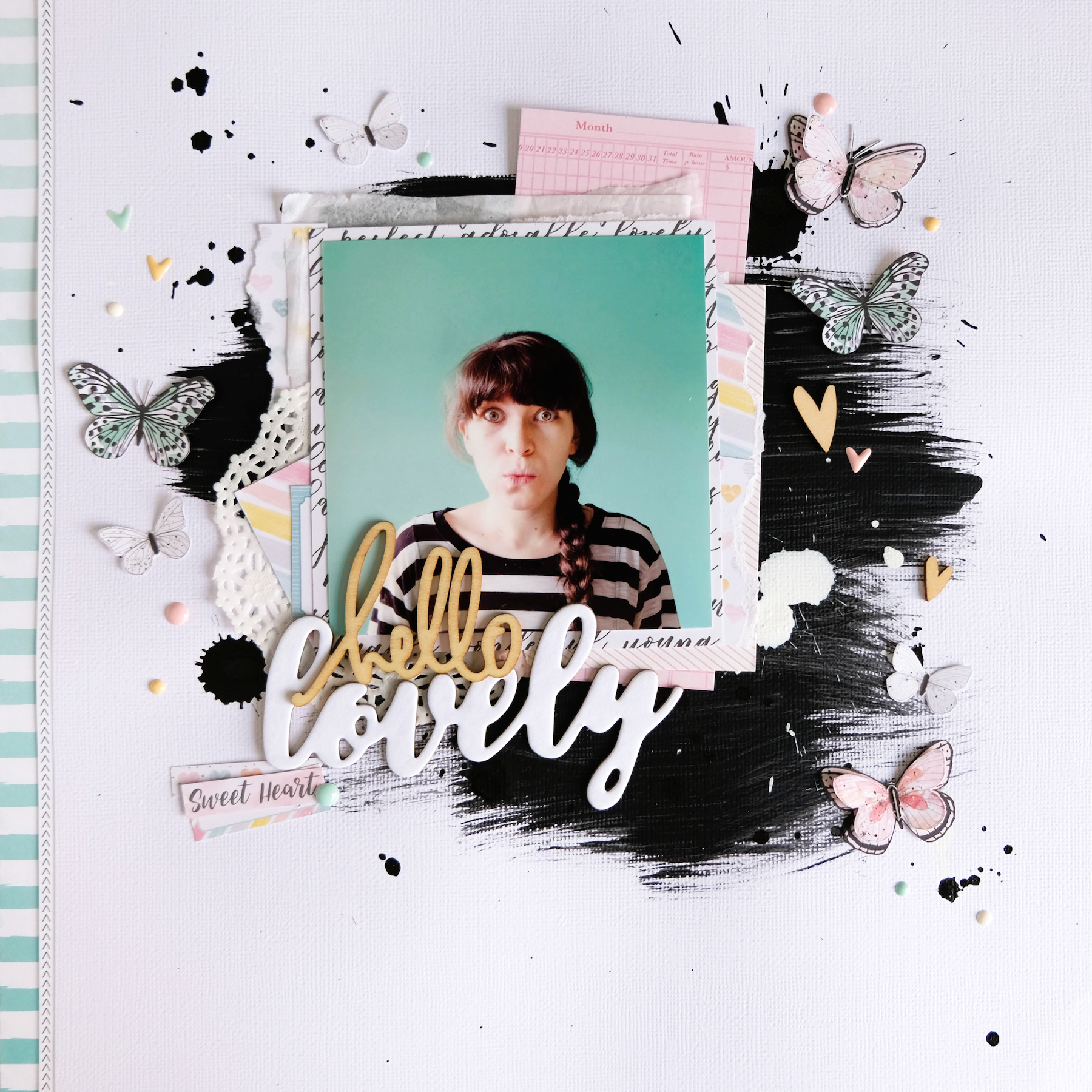 It's been a long while since I shared a 12×12 scrapbooking layout! I ended up creating this layout last night, after looking through my 12×12 album that I've been keeping since last year. I don't always work on this album, it's just a place to hold all of the 12×12 pages I feel like making throughout the year. But I noticed that I had a few pockets that had photos and bits in them, because at some point I want to make layouts or pocket pages with those photos. This layout was one of them. I had that photo of myself in one of the pockets, so I decided to create a layout with it.
I made this layout to match a pocket page that I had already made, so that both compliment each other as they sit next to each other in the album. I ended up using mostly bits from Cocoa Vanilla Studio because of this. I wanted to try my hand at doing a black paint mixed media background a la Suse Fish, so I decided to give it a go.
I'm rather please at how it turned out! I've always been so scared of trying this particular design element out because of all the black! But it worked out rather nicely with the photos I used as well as the colors and pieces I pulled out. I may be brave enough to continue experimenting with this style again!
Anyway, you can view my entire process down below. Please forgive the terrible lighting halfway through. It's amazing how quickly the sun actually sets! But I do hope you enjoy!