something blue: july 2019 printable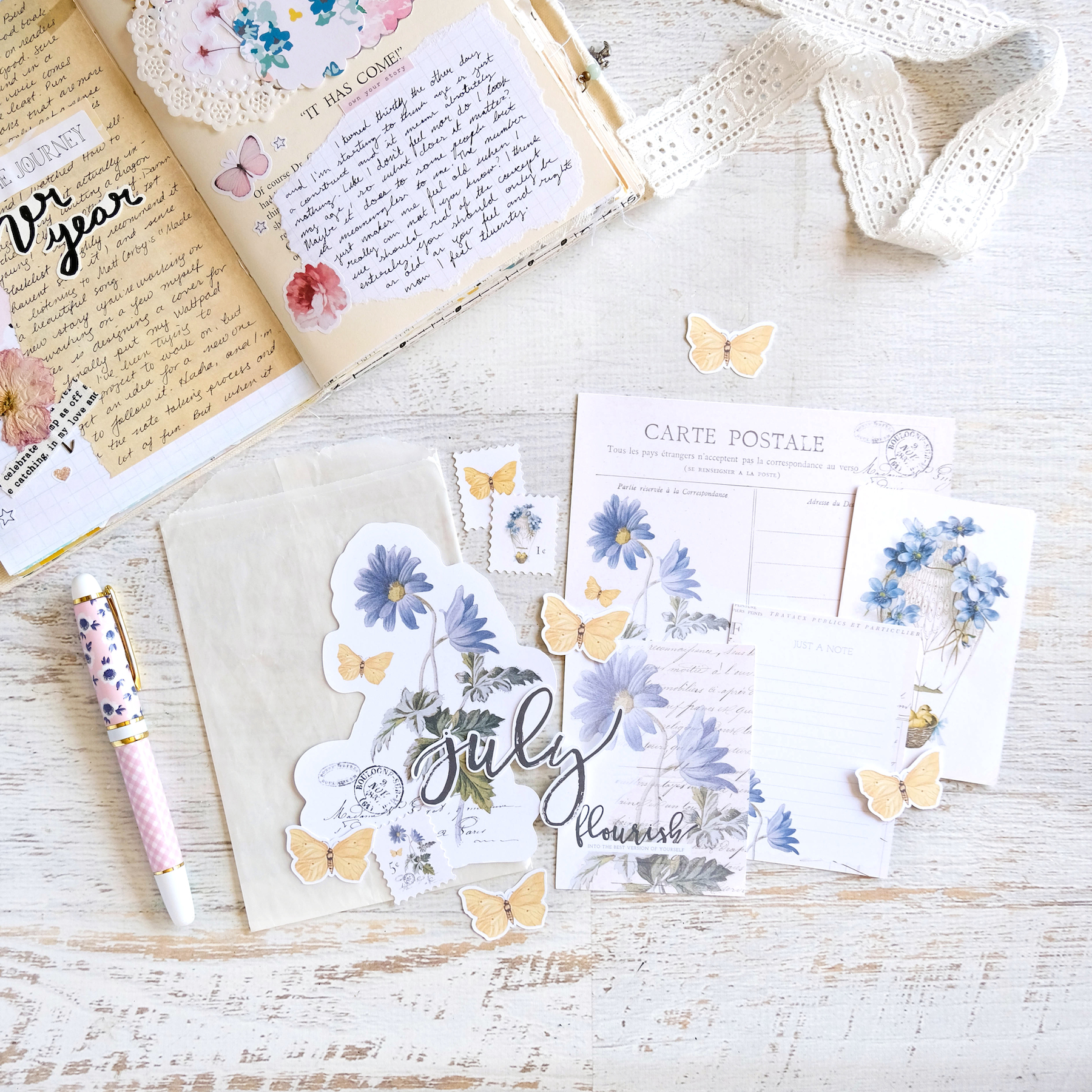 Hello everyone! Today is the first of the month, which means there's a brand new journaling printable for July in the shop!
For this printable, I decided to go back to a more vintage feel. I actually created this printable last minute–literally last night–so I'm not quite sure how I feel about it yet. Working through a creative block has been really difficult, but I'm embracing the process and trying not to be too hard on myself or my work.
Anyway, here's July's printable!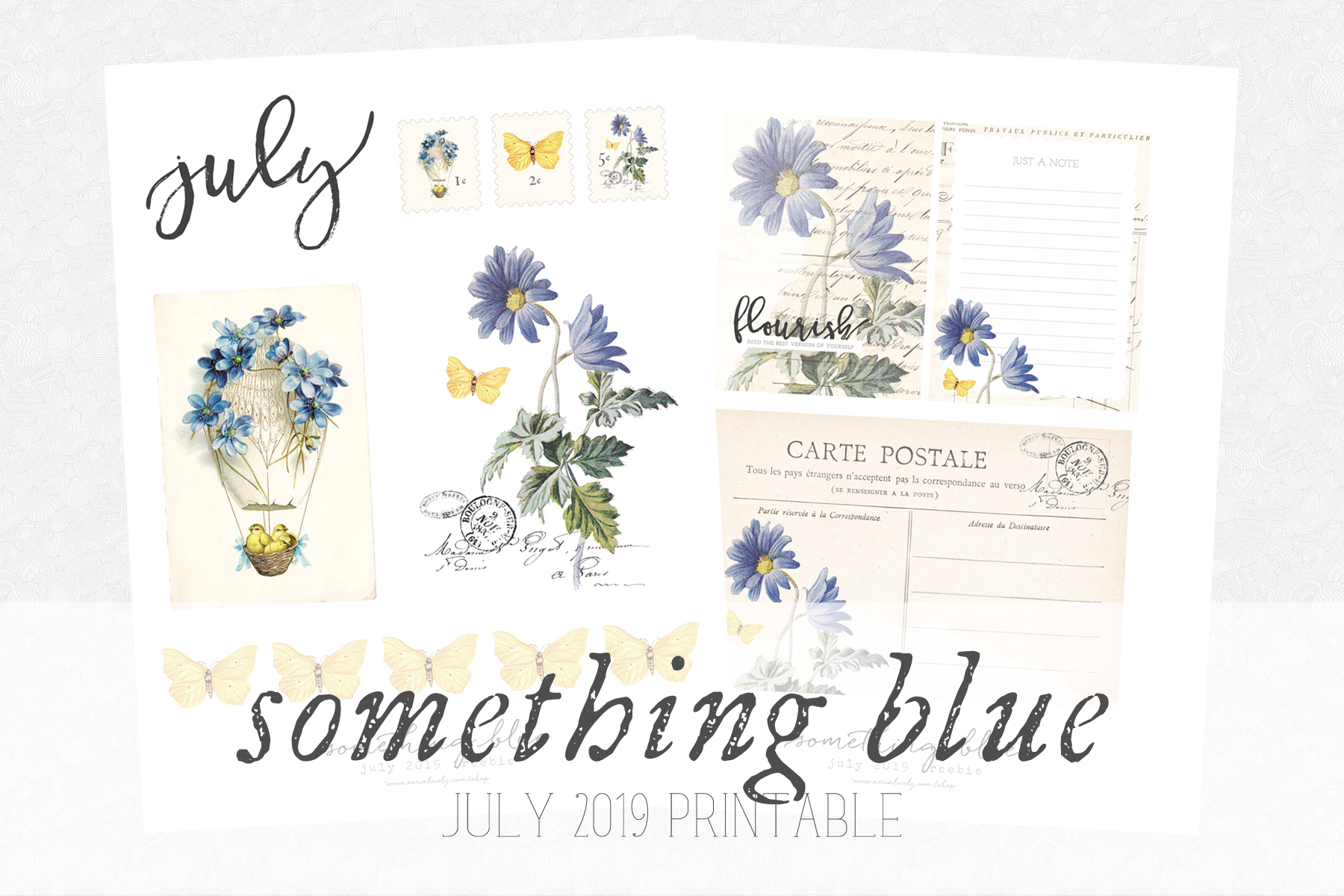 This month's printable is called Something Blue.
I really wanted to use the color blue, because it's not a color I generally use in anything I create. I also wanted the printable to feel a bit Parisian, so I used some vintage Parisian elements in it. Hopefully I accomplished that! Be sure to grab it now, as it'll only be free for the month of July.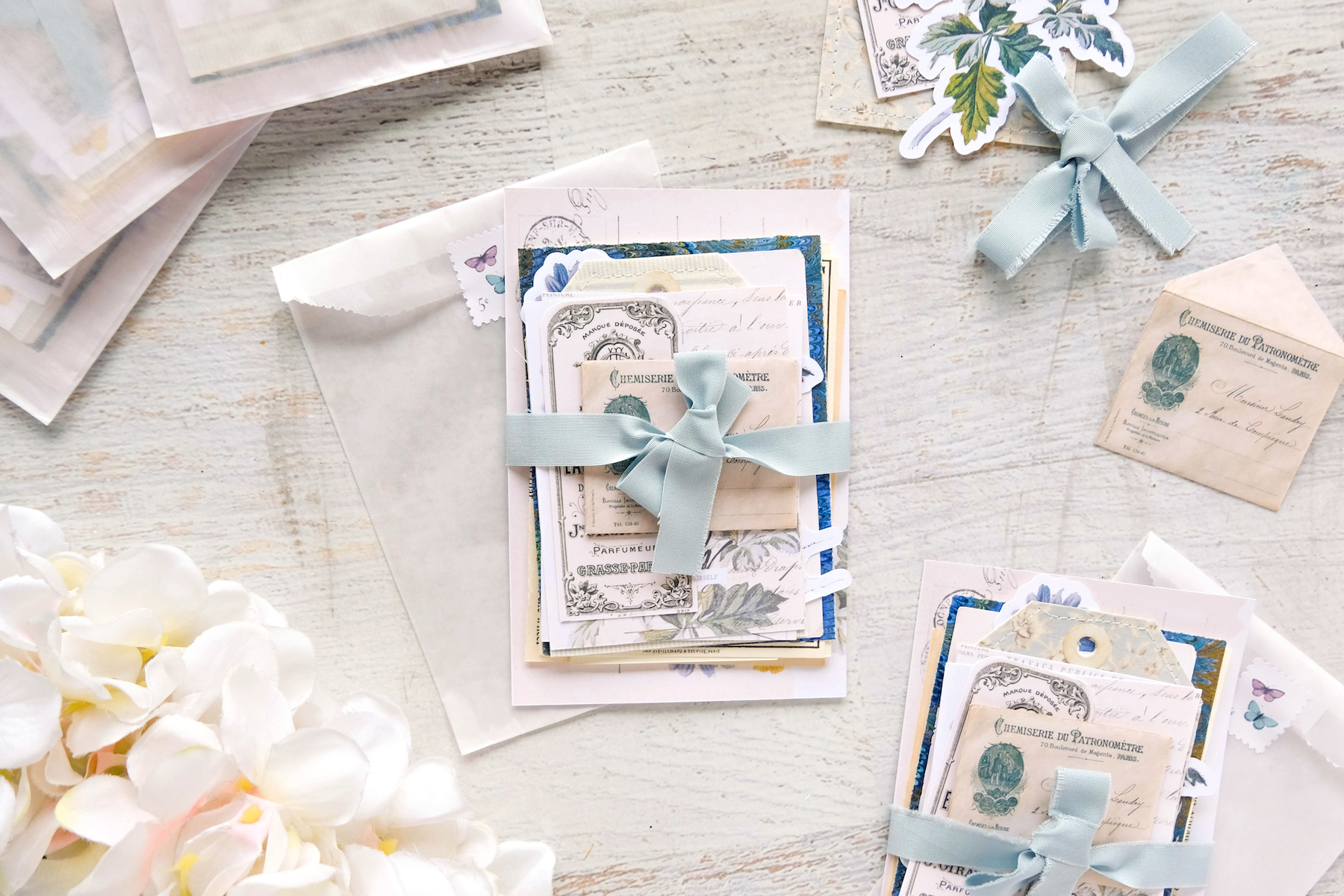 I also decided to create a little physical mini kit that matches this month's printable. It's essentially a printed version of the digital printable but with a lot more stuff added to it. Lots of vintage Parisian paper pieces and extra die cuts included, along with a full 4×6 sticker sheet. Limited quantities are available in my shop.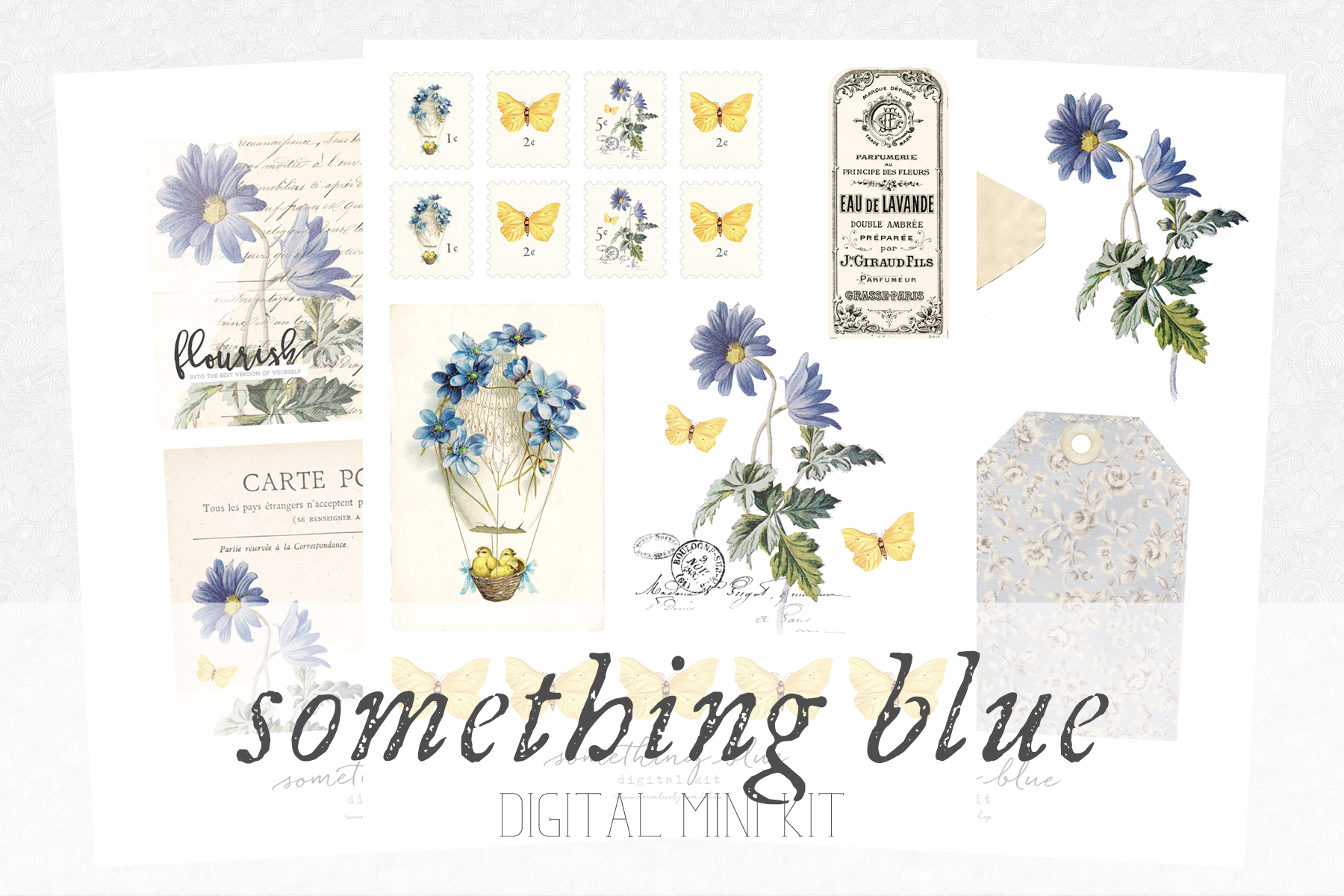 And if you're interested in digital, I've created a digital version of this mini kit too. It contains all of the pieces in the physical mini kit, assembled for you in an 8.5×11 PDF. You just have to print and snip! Sticker sheet digital is also included, along with individual PNGs/JPGs of all the images. Perfect for all your digital scrapbooking and journaling!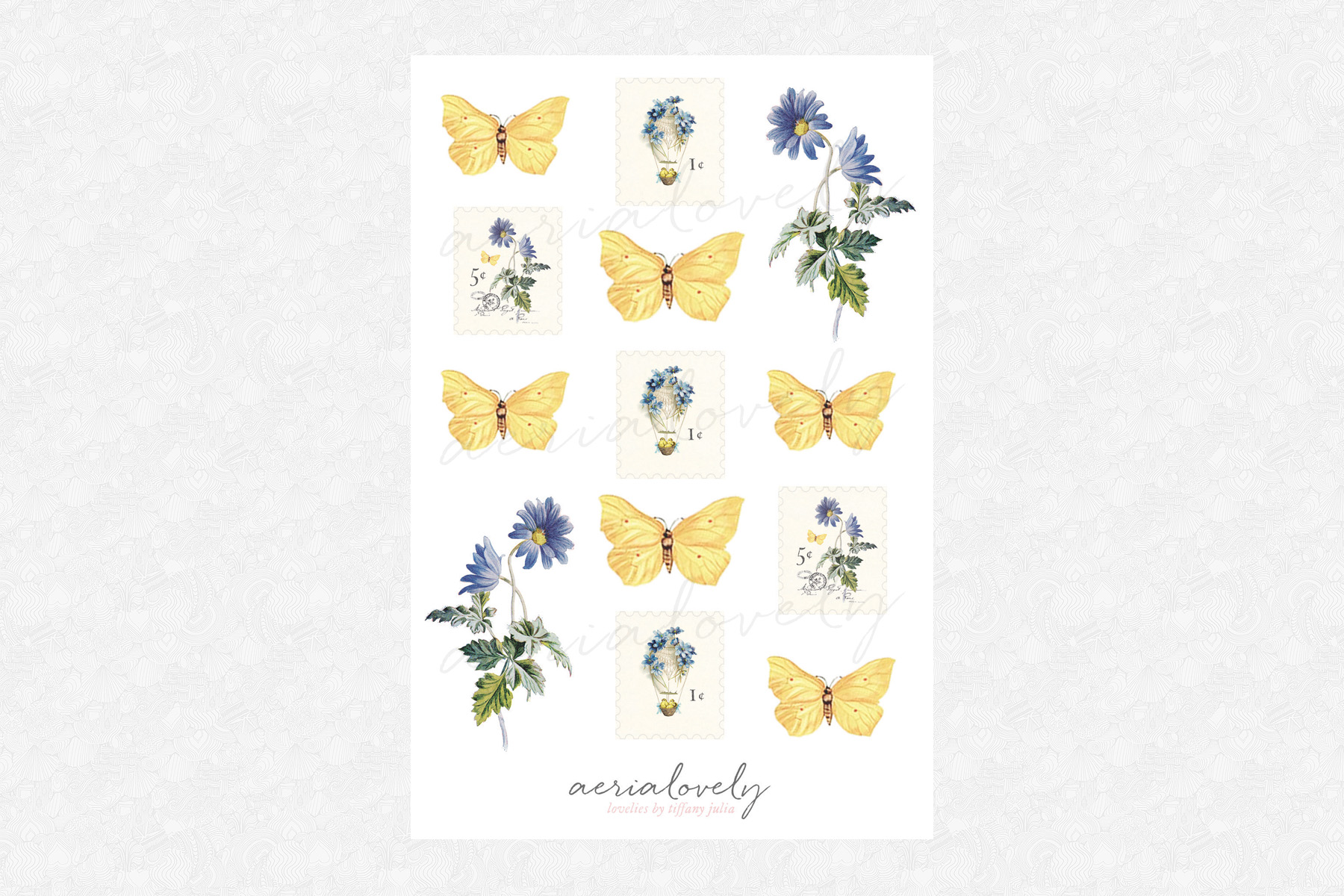 Last but not least, matching sticker sheets are also in the shop! Simple and sweet, this 4×6 sticker sheet features the blue floral, yellow butterfly, and assorted stamps, printed on matte white sticker paper and kiss cut in house.
If you're interested in seeing what Something Blue looks like, check out the video below.