the shabby journal collection + a giveaway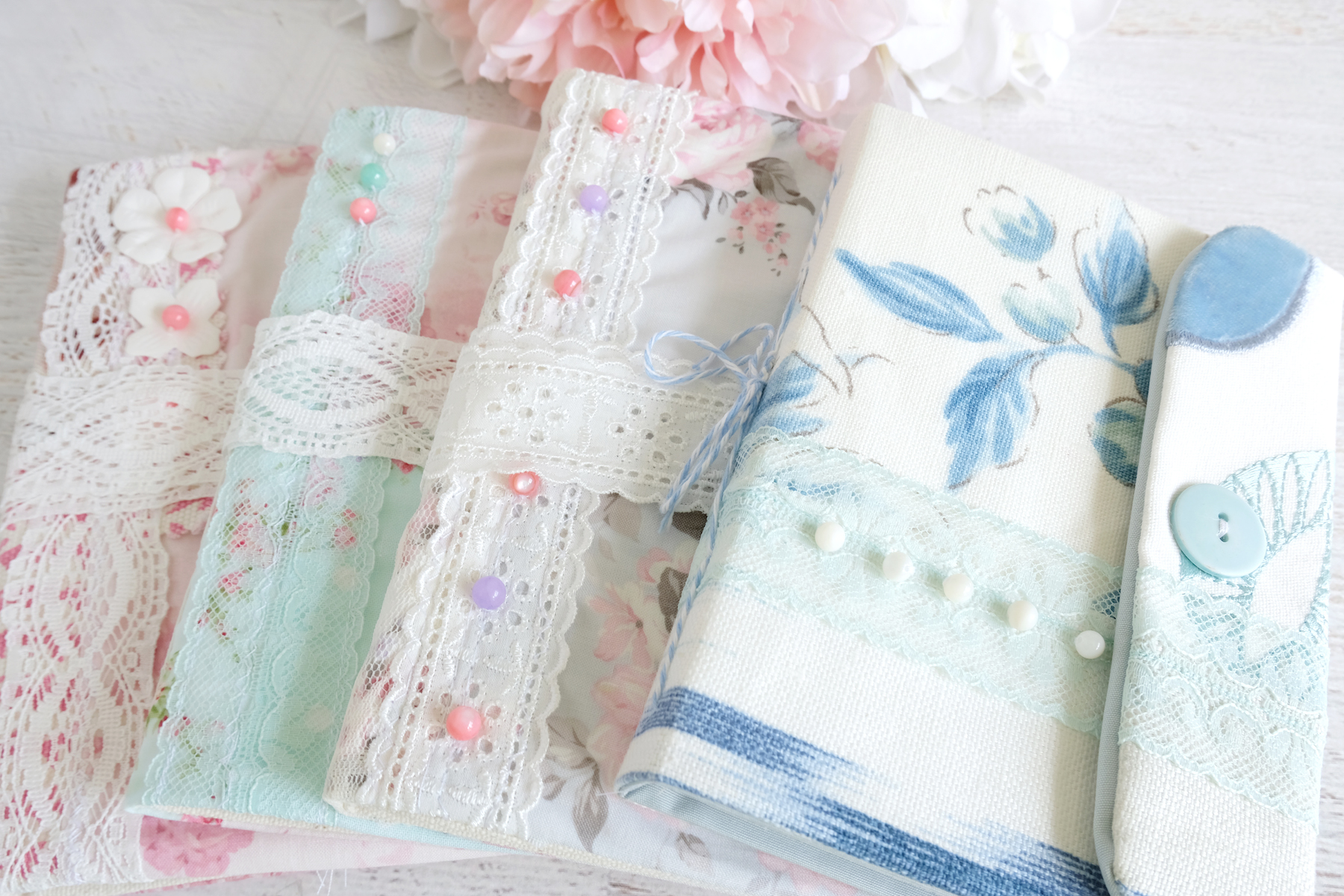 I finally have my new collection of fabric journals complete! I've been working on these beauties since the summer, and along with some handmade vintage-style paperclips and new sticker sheets, they will be up in my shop tomorrow around 5pm EST.
This new collection is The Shabby Journal collection. This particular journal launch consists of seven handmade fabric journals, an assortment of handmade vintage-style paperclips, and seven 4×6 sheets of stickers I recently designed. I worked so hard on all of these products and I really hope you all enjoy them. Each journal is one of a kind and the main six journals of the collection come with one stitched bookmark and one vintage-style paperclip to match.
Also note that there are limited quantities of the vintage-style paperclips, as well as the sticker sheets. I decided to do a limited run of these designs to start, just to get a feel of demand and if people will like them or not. So please, if I do sell out, send me a message if you're interested in the stickers. The more feedback I get, the more I know I should definitely restock!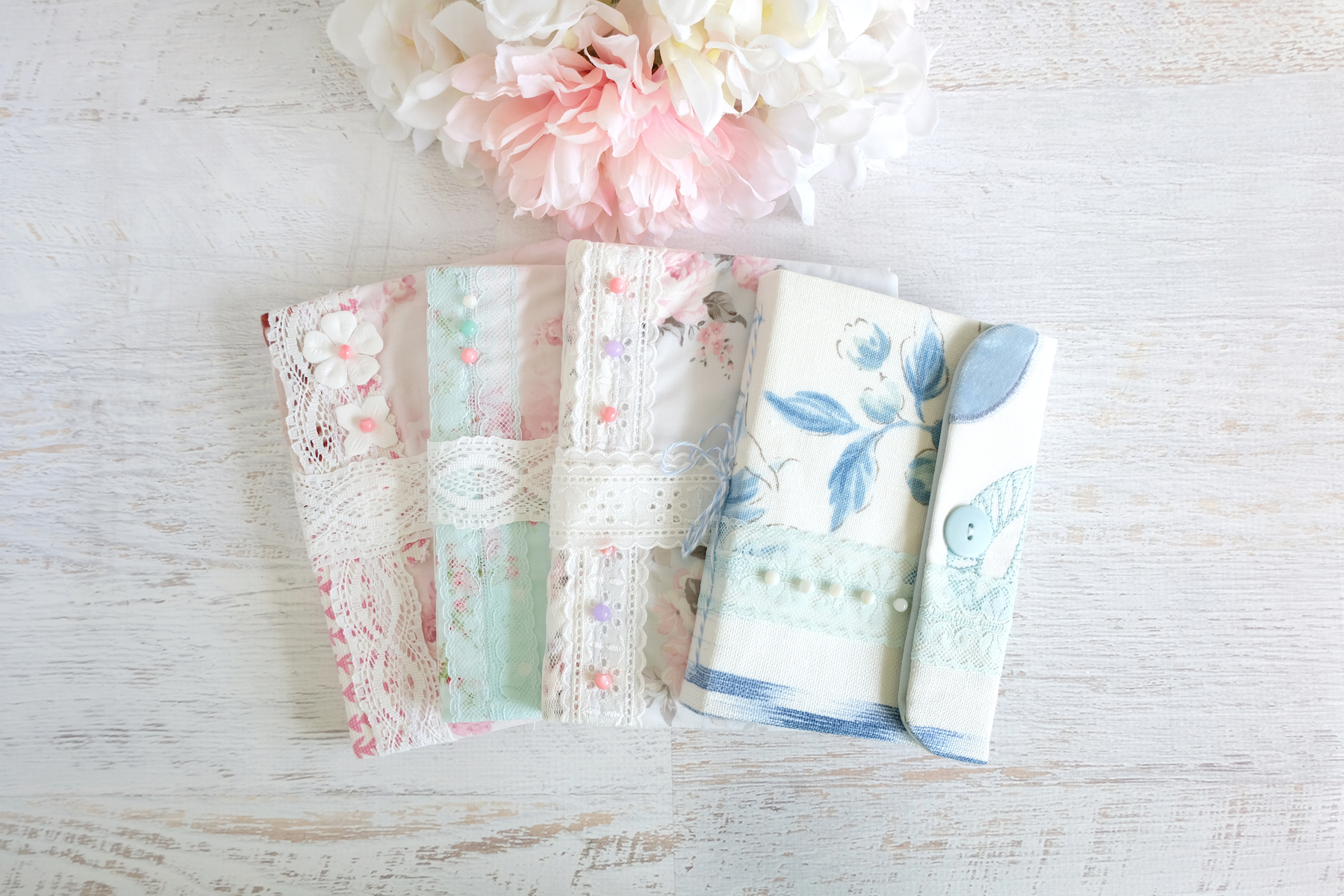 The entire collection will be launched here (and stickers here) in the shop. To get a better feel of how everything looks, be sure to check out the video below.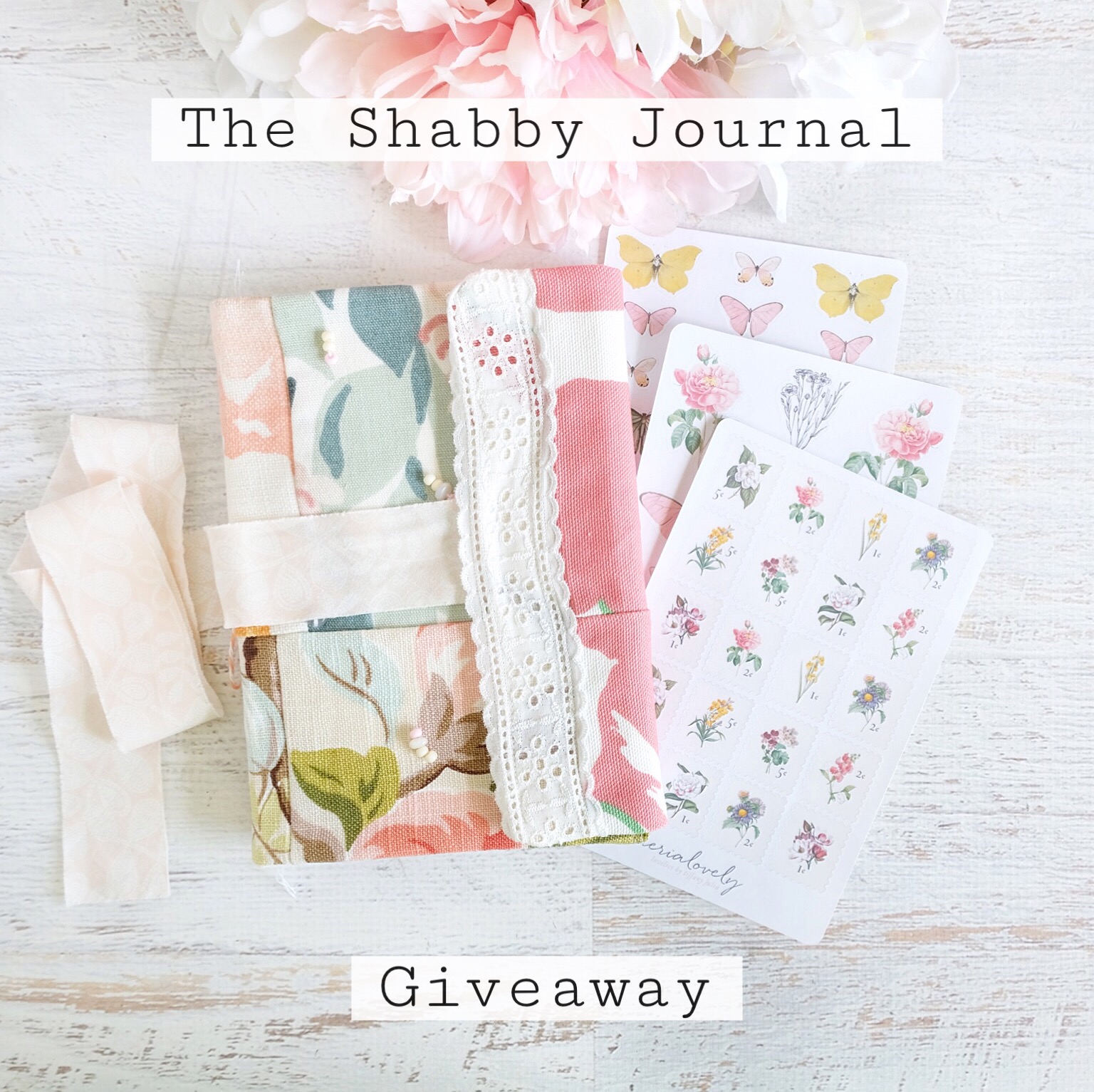 Along with the launch of The Shabby Journal collection, I'm hosting a giveaway!
I have this journal prototype to giveaway. It was the very first journal I made when figuring out the style for this collection. It didn't feel right to me to put it up for sale, so I've decided to give it away along with three of my new sticker sheets.
Giveaway rules are as follows:
Giveaway is opened Internationally. One winner will be announced and contacted on November 23rd. So check my Instagram, Youtube page, and this here blog to see if you won then. Good luck everyone and thank you again!
GIVEAWAY NOW CLOSED. THE WINNER IS FATIMA @THEMAGNOLIASEED. Message me if you haven't done so already dear! And thank you to everyone who participated!