daphne's diary memory planner: january + february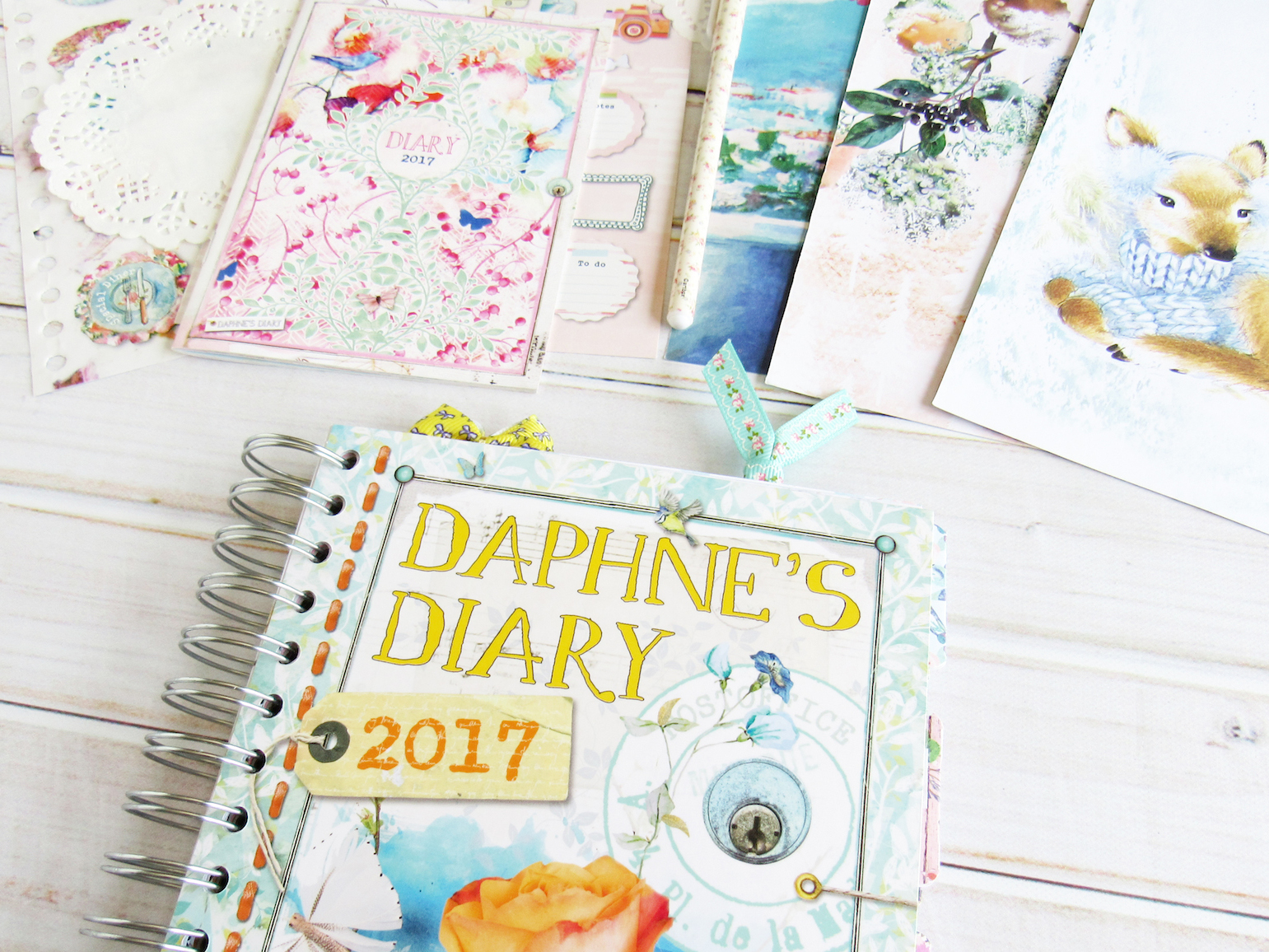 So, I've been working on a few things recently, one of them being starting my memory planner all over from scratch. I didn't like how my Carpe Diem memory planner was coming out, so at the end of March, I decided to stop using it. I recently purchased this Daphne's Diary planner and decided to turn it into  my memory planner. The pages are roughly the same A5 size as the Carpe Diem, but they are so beautifully designed, I think it gives me a better base for my documenting. I've also taken a different approach with what I put in here. Since I'm backtracking and basically redoing all of January through March, I was able to experiment with the style and I have to say, I'm loving it.
One major thing I'm doing it consolidating all of my journaling into a typed weekly log of sorts. I love this. I'm not much of a fan of my handwriting and I seem to express myself better when I type, so I've decided to type out my daily journaling in this log format then print it out to include into my planner. This definitely leaves me room to scrap and collage on my pages. I've also been particular of what photos I print to include in my spreads. Normally, I'd just include all of my photos for that week, but for this planner, I'm choosing my favorites and only including those.
I've only completed January and February so far and I'm absolutely loving it! I've taken a more scrapbook collage route, tearing up papers and layering things. I've mostly been using the papers that came in the diary that I took out, as well as other bits and stickers from the Daphne's Diary magazines and a few things from my stash. I'm using more of my washi tape, which is awesome! I love how each week has a theme already set and colors that I'm forced to work with. It's easier for me to pick and choose things from my stash that work with the base page and I think the spreads come out looking great!
Definitely check out my spreads below, along with a little flip through video that I filmed of my planner!