daphne's diary memory planner: july + august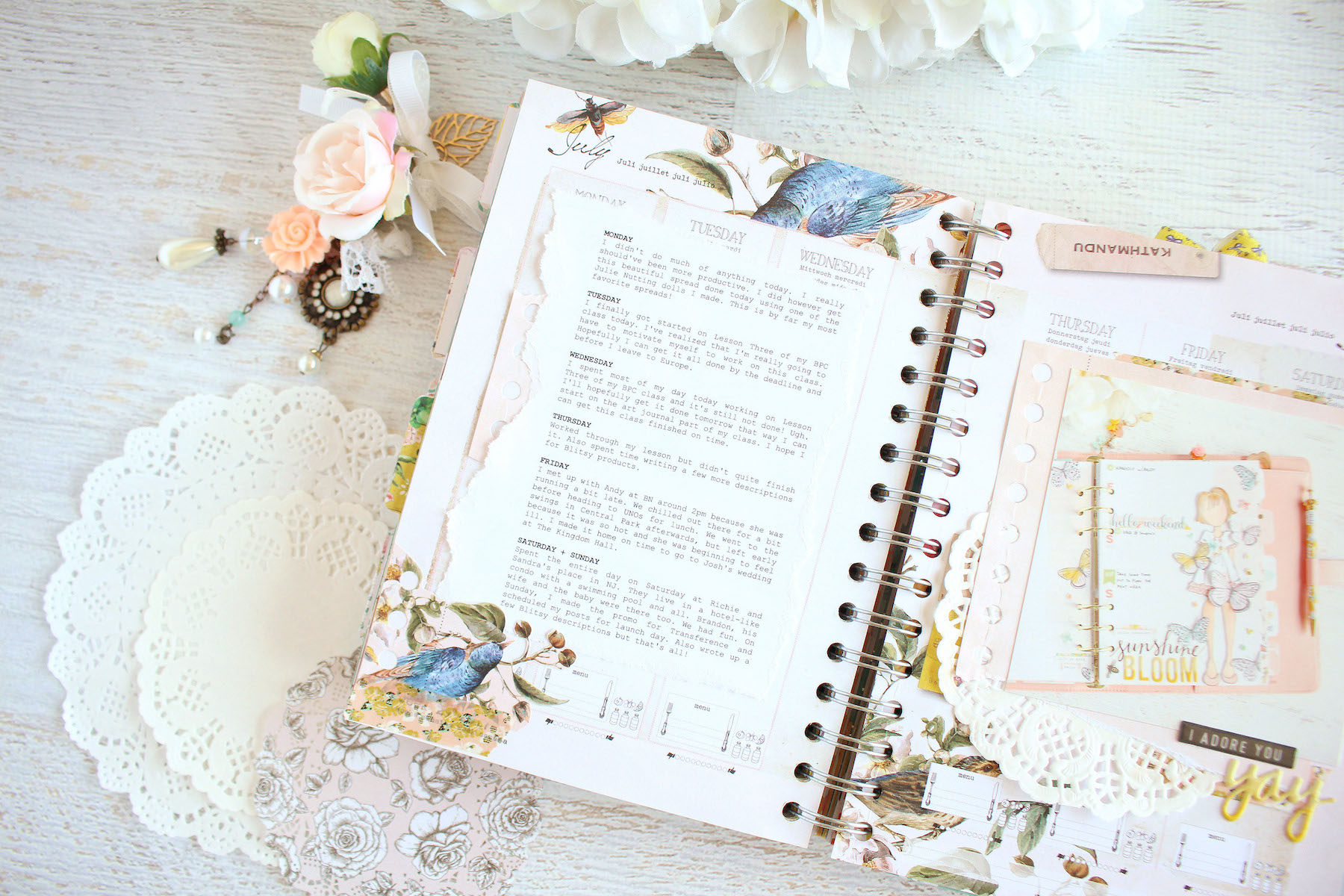 I finally sat down and caught up on my Daphne's Diary memory planner. My trip to Europe this summer sort of threw me off a bit when I came to keeping up with this planner, but this past weekend I was able to sit down, reorganize myself and do a bit of scrapping! I just want to share with you my overdue July and August pages, which I was able to get done and photograph.
So, I recently sorted through my entire craft space and destashed a few things. But one major thing I did was cut up sheets of chipboard and puffy stickers and put them in these organizer trays I had in my Raskog cart. Now, whenever I sit to scrap, I just pull those trays out and can shift through them to find the perfect sticker embellishment. I'm only sharing this because it totally works for me and I used up a few puffy stickers on these pages that I've had for a while and probably wouldn't have used otherwise. I love the dimension the puffy stickers give to my pages and I'm quite happy how they turned out.
I even filmed a little flip through of the two months. Can you believe that we're already mid-October? I can't wait to film an entire planner flip through and share that with you! But for now, please enjoy this short flip through of July and August.