my completed 2020 december daily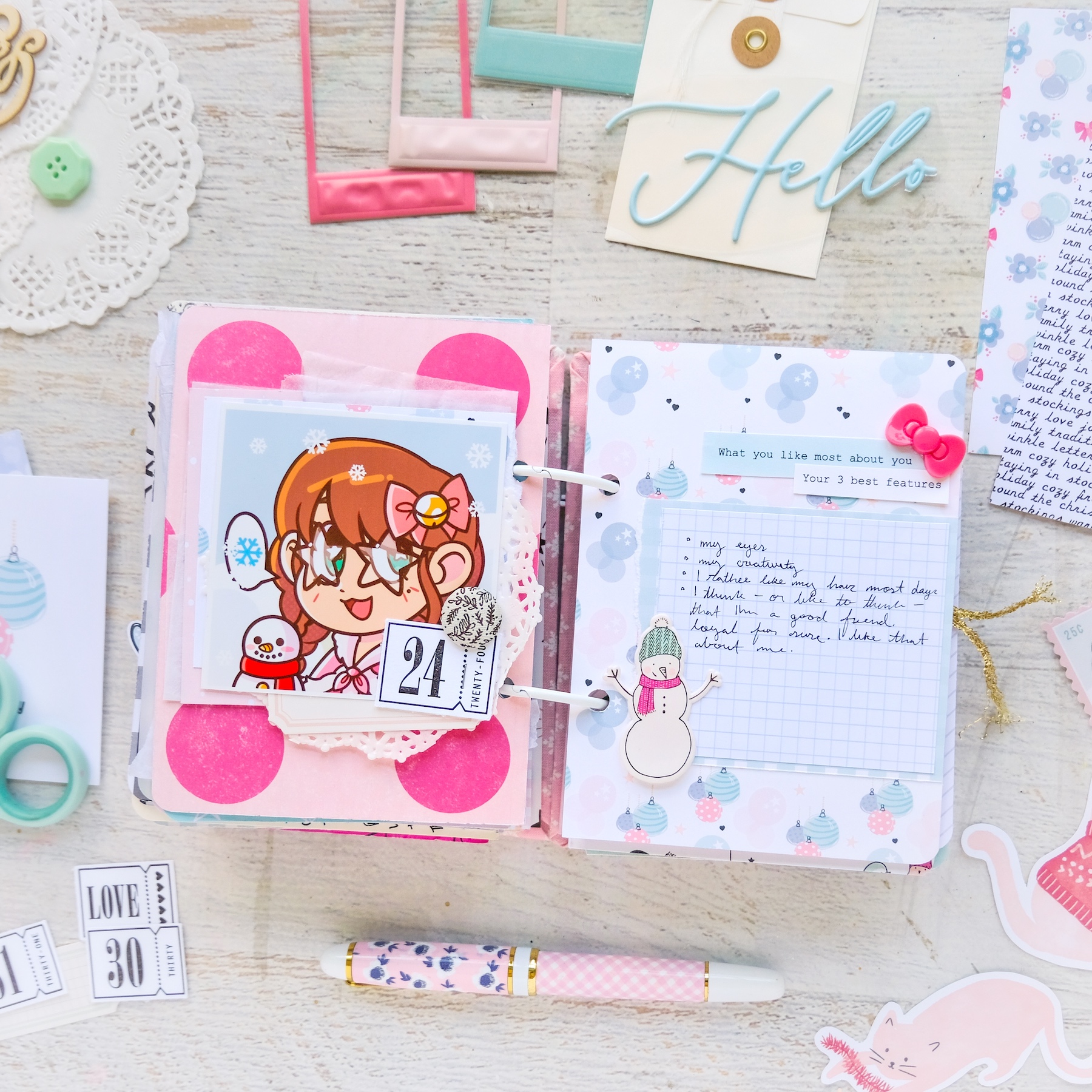 Hello Lovelies!
I'm just want to share my completed 2020 December Daily with you today. I recently shared a flip through of it over on my Youtube channel this week, but in case you missed it, here it is! I also wanted to share of few of my favorite pages that I created that I didn't get around to sharing here with you yet.
I absolutely LOVE how this little book turned out! It's probably my favorite December Daily yet. It's SO CHUNKY. It's delicious!
I also had a lot of fun with it. It was such a low pressure project, you have no idea how amazed and proud I am that I was able to complete it without feeling that pressure of falling behind, etc. I really kept my expectations low with this one and wasn't too hard on myself if I didn't create a page on a certain day. I just made up for it the next day and it was all good!
Anyway, here's a complete look at my little December Daily!