my top 10 favorite movies to watch in october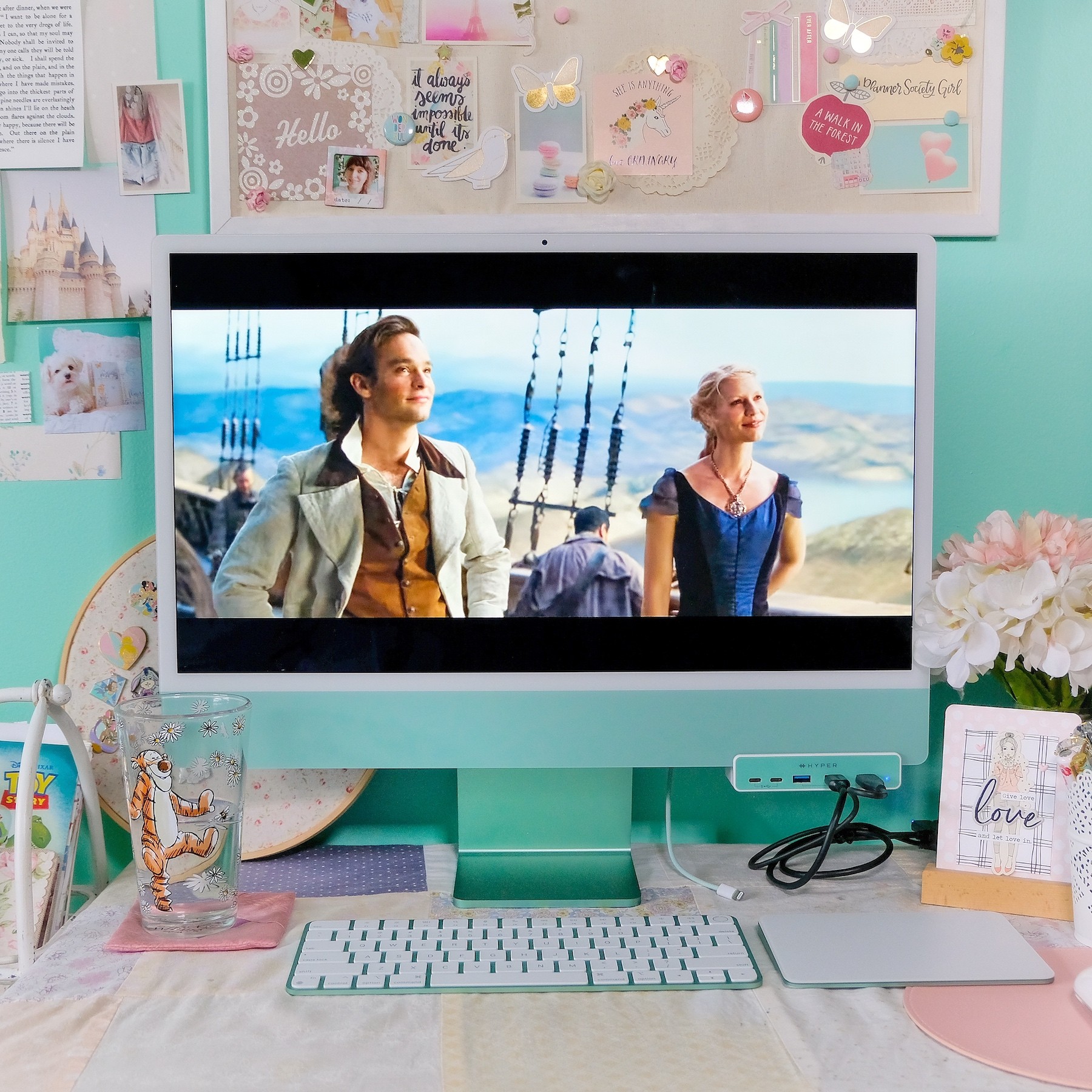 I just want to start off by saying that I am not a Halloween person, but if I were any type of holiday-celebrating person, I would be a Halloween person. It is the one and only holiday I think is really cool. So, I have this thing every October, where I go through a list of relatively kid-friendly "Halloween" movies and try to watch them all. I absolutely hate scary horror movies, so kid-friendly is the way to go. Anyway, I never really get to watch them all, but I try. This year though, I have decided that instead of trying to watch them all, I'll only watch my favorites. Choosing favorites is always hard, but I think I managed to successfully narrowed down my picks to just the ones that bring me so much joy. So here's my list of 10 of my favorite movies to watch in October.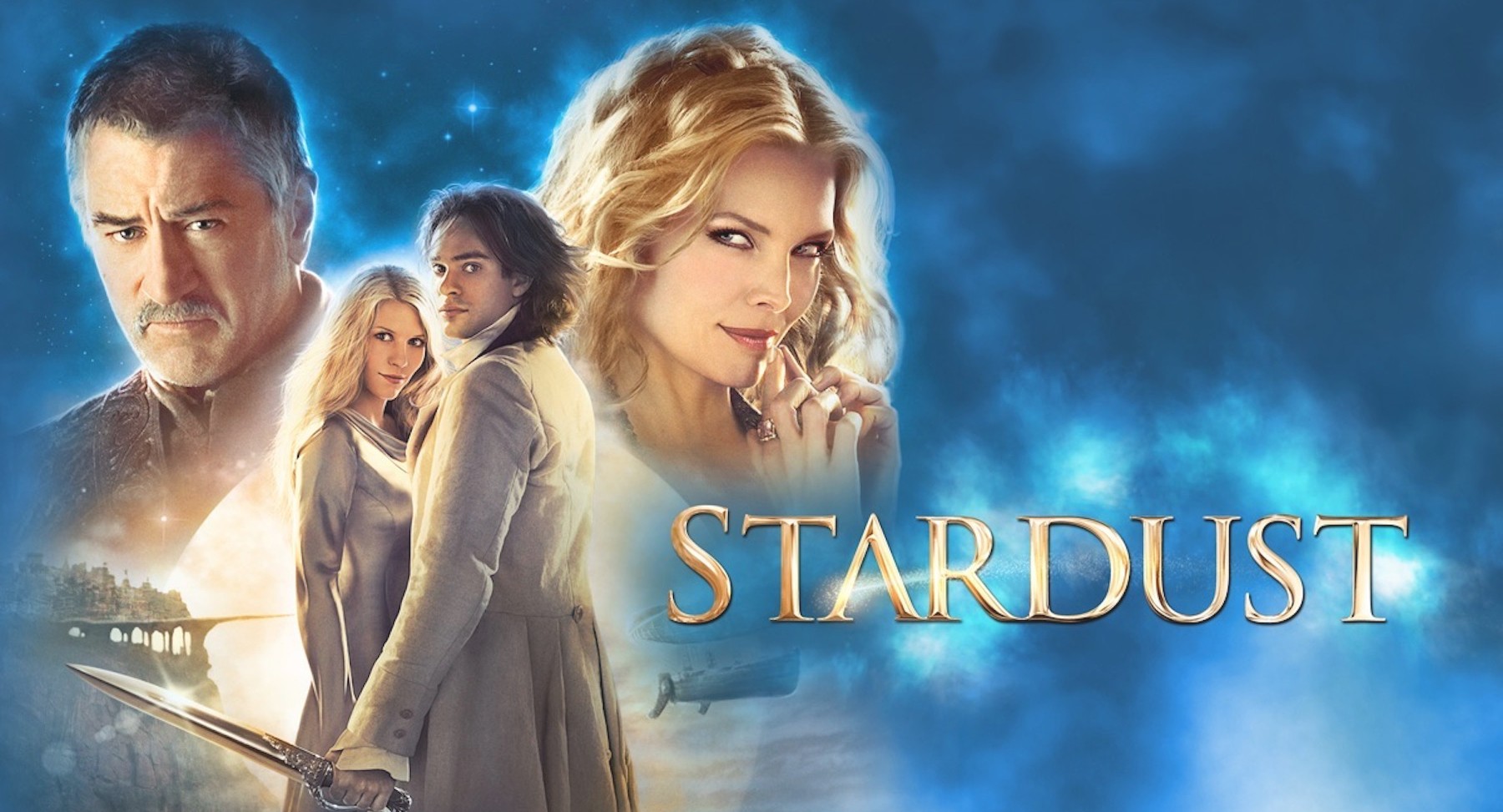 Stardust (2007)
This is probably by far my most favorite movie ever. I have nothing bad to say about it and always look forward to watching it whenever I get a chance. It was the first movie I watched to calm my anxious heart at the start of quarantine and I watched it a total of three times during that period of my life. I don't know what to really say about Stardust other than it's a great film based on a Neil Gaiman novel that's so enjoyable to watch and it makes me feel good. It's fantastical is all the best ways, even if it sound absolutely farfetched when trying to describe the plot out loud to someone who has never seen it. It's just one of those films that needs to be watched and I find it to be a great one for this spooky season.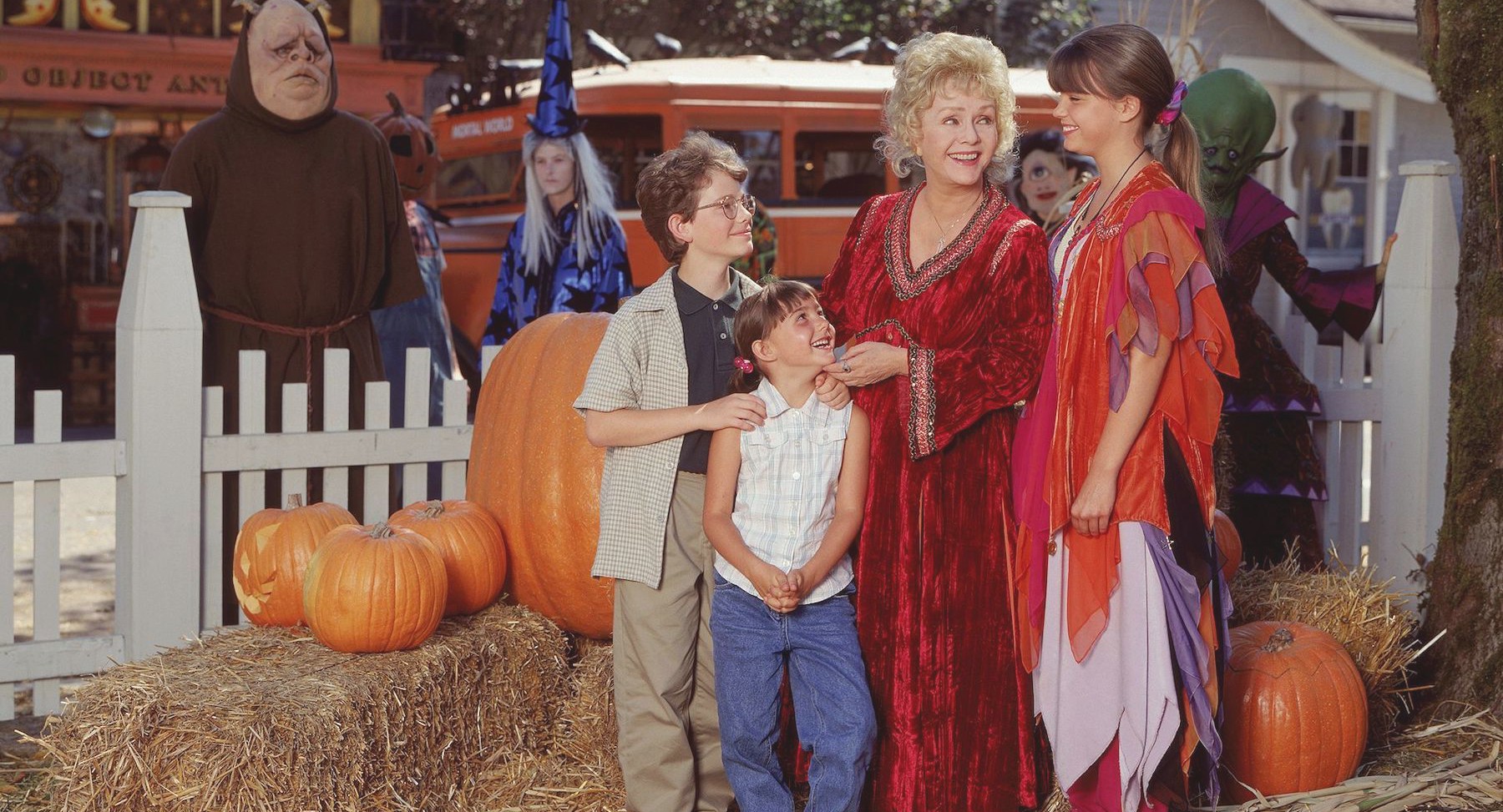 Halloweentown (1998)
It can't be a kid-friendly Halloween movie list without Halloweentown—or any of the three Halloweentown movies. This film is part of my childhood and I've watched it every single year since it came out. I remember constantly wishing for my very own Grandma Aggie and all the witchy powers, but alas I'll settle for enjoying Marnie's adventures trying to help save all of Halloweentown.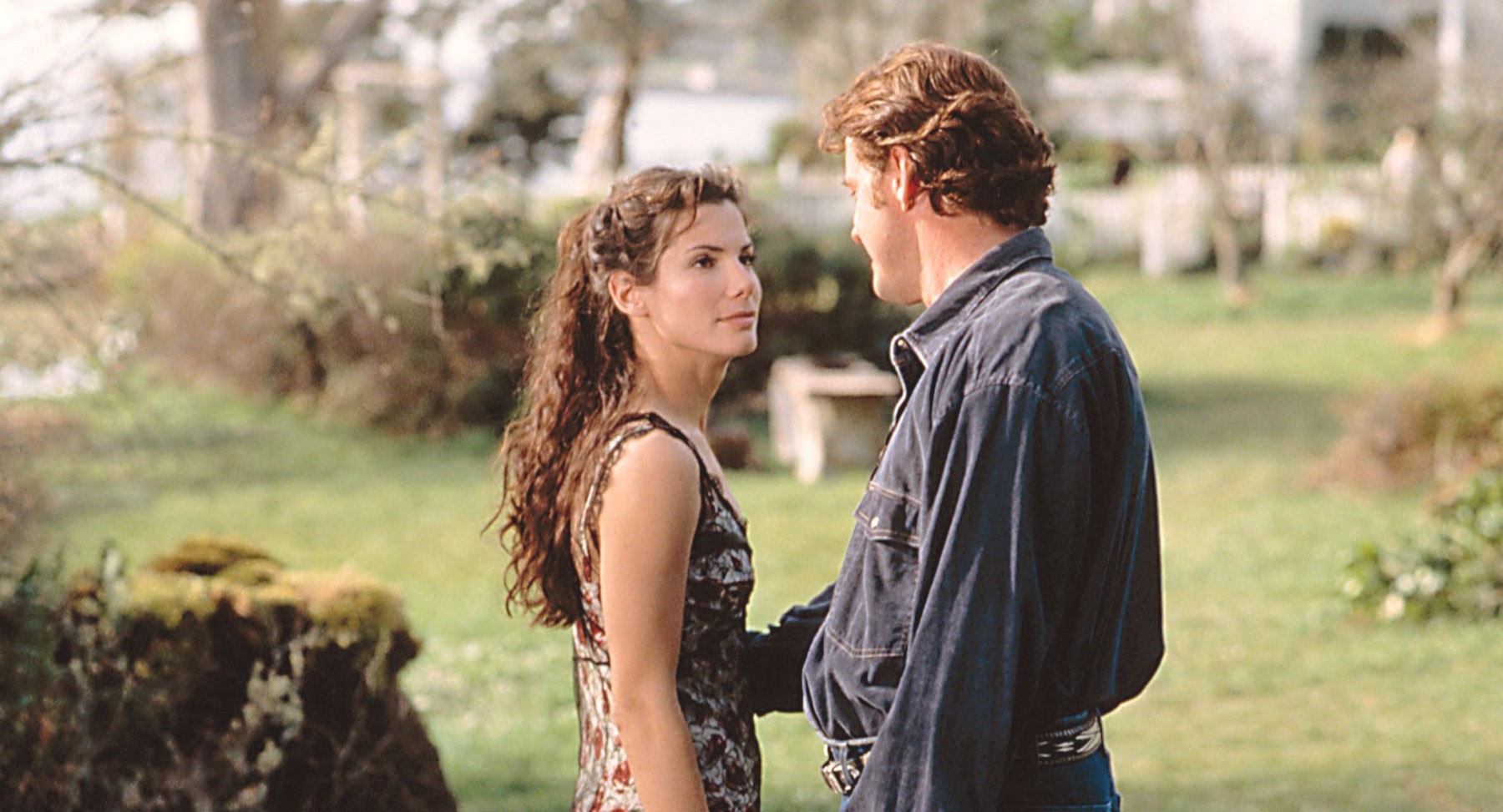 Practical Magic (1998)
This one is a little off-brand—as it isn't quite a kid-friendly movie—but it's one of my favorite spooky season watches! Honestly, I love everything with Sandra Bullock in it, but this witchy romance is one of my favorites. It also stars Stockard Channing and Nicole Kidman, two favorite actresses of mine.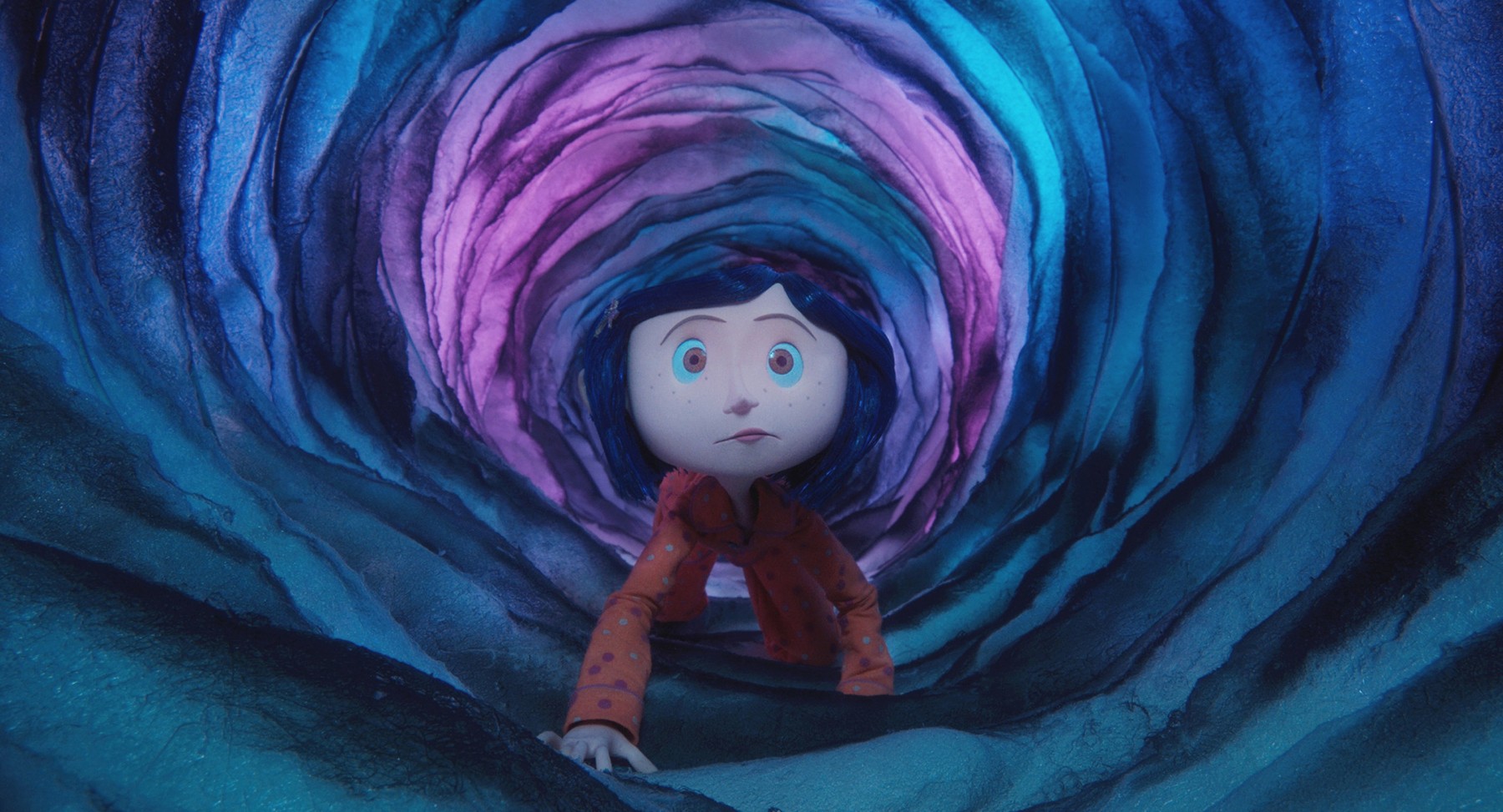 Coraline (2009)
I love Coraline. This is another Neil Gaiman adaptation and it's amazing. I'm honestly starting to think I just really like Neil Gaiman stories made for screen. The animation is fantastic—it's like fake claymation—and it has a little creepy, Tim Burton-esque feel to it, which make it perfect for this season. The story is also unique. It's like falling down a very creepy rabbit hole into a perfect world, except the very creepy lady wants to steal your eyes and replace them with buttons! Gotta love Coraline.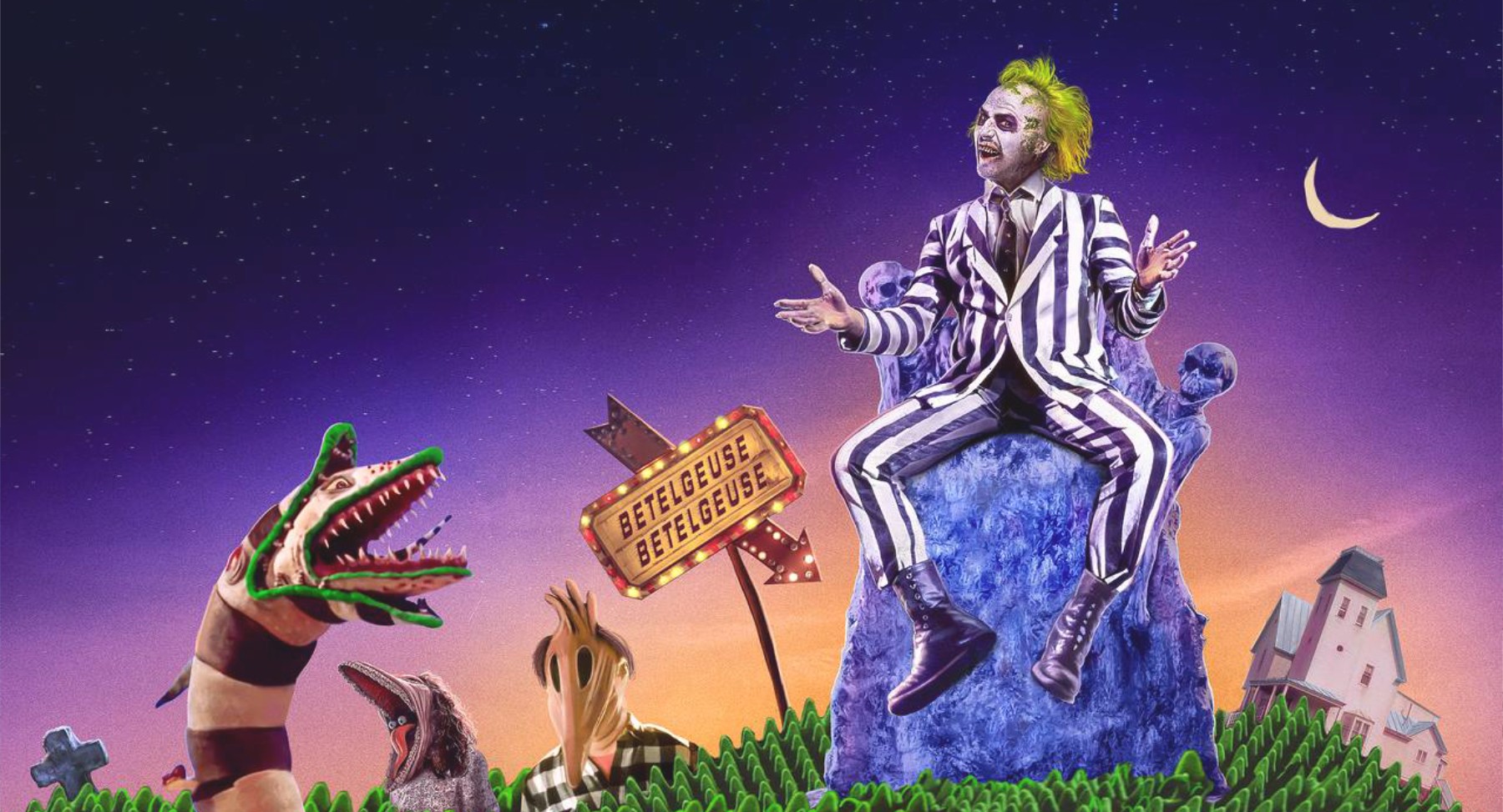 Beetlejuice (1988)
Beetlejuice, Beetlejuice, Beetlejuice! This is such a fun movie. I think out of all the Tim Burton films, I like Beetlejuice the best. It's dark, but not too dark, and it has a fun, weird humor about it that I personally enjoy. The entire cast is fantastic too! I also have some fond October memories watching this film with my dad, so there's that. Gotta keep the tradition alive!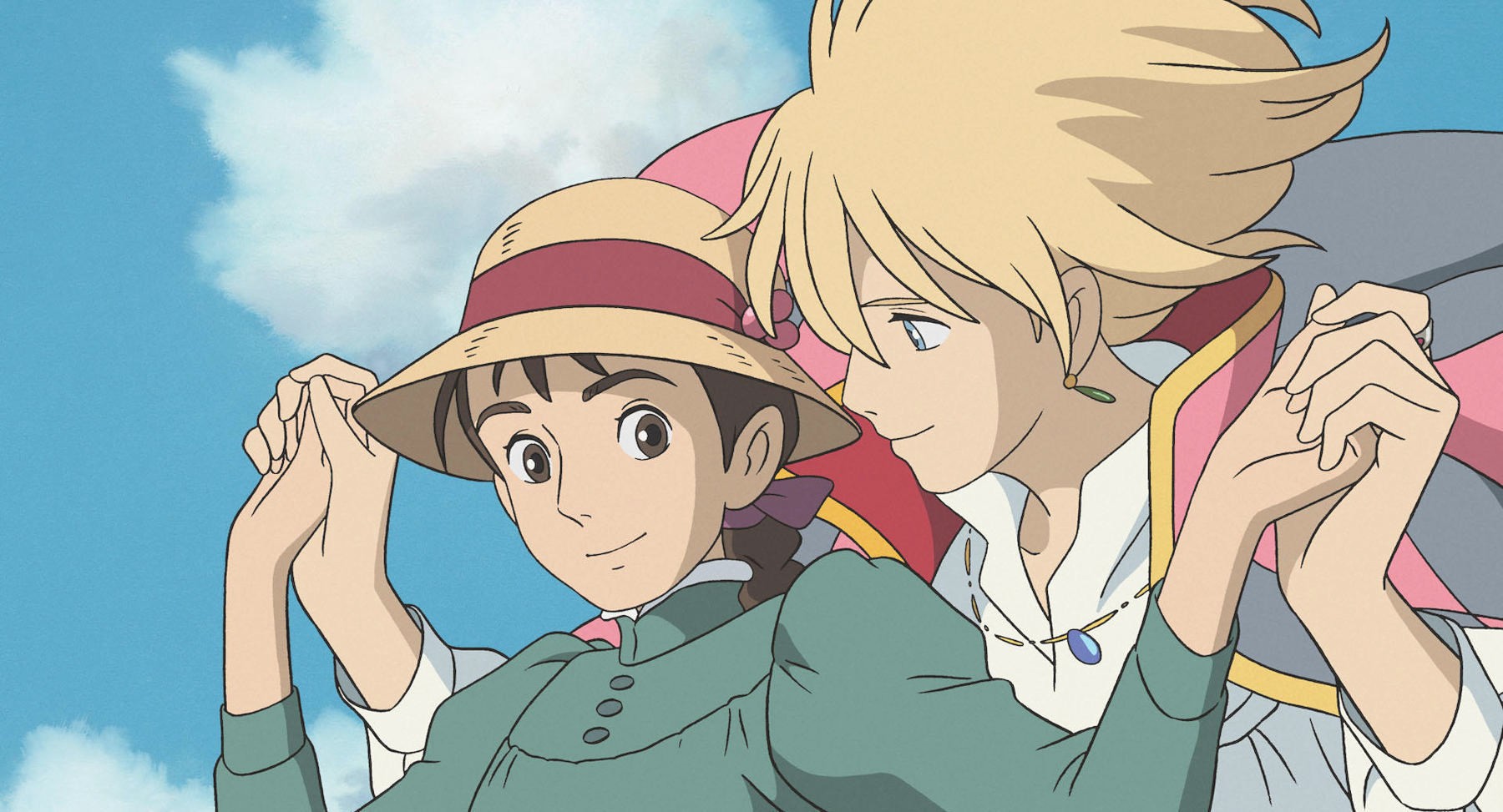 Howl's Moving Castle (2004)
Maybe a little out-of-the-box, but I'm going more with a magical/mystical spooky theme here rather than a straight up Halloween vibe, and Howl's Moving Castle fits the bill just fine. Howl is a wizard, you know. While I love the book way more, I can't pass up watching this Studio Ghibli movie. It's one of my favorites.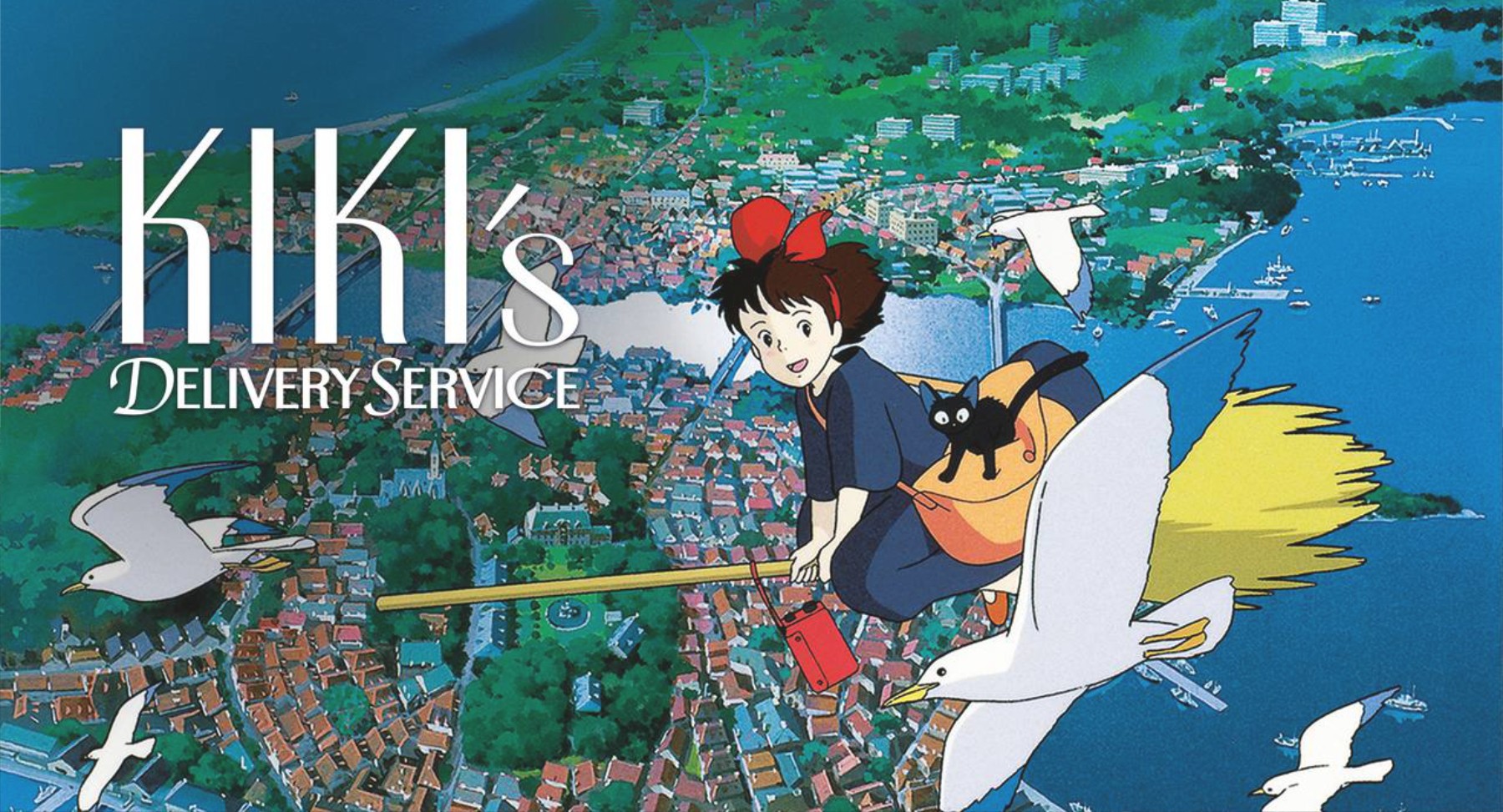 Kiki's Delivery Service (1989)
I couldn't help but have a double-dose of Studio Ghibli with Kiki's Delivery Service. This is by far the CUTEST witchy movie ever. I always enjoy watching it. It's definitely an atypical movie for this season, but you can't go wrong with a lighthearted witch movie.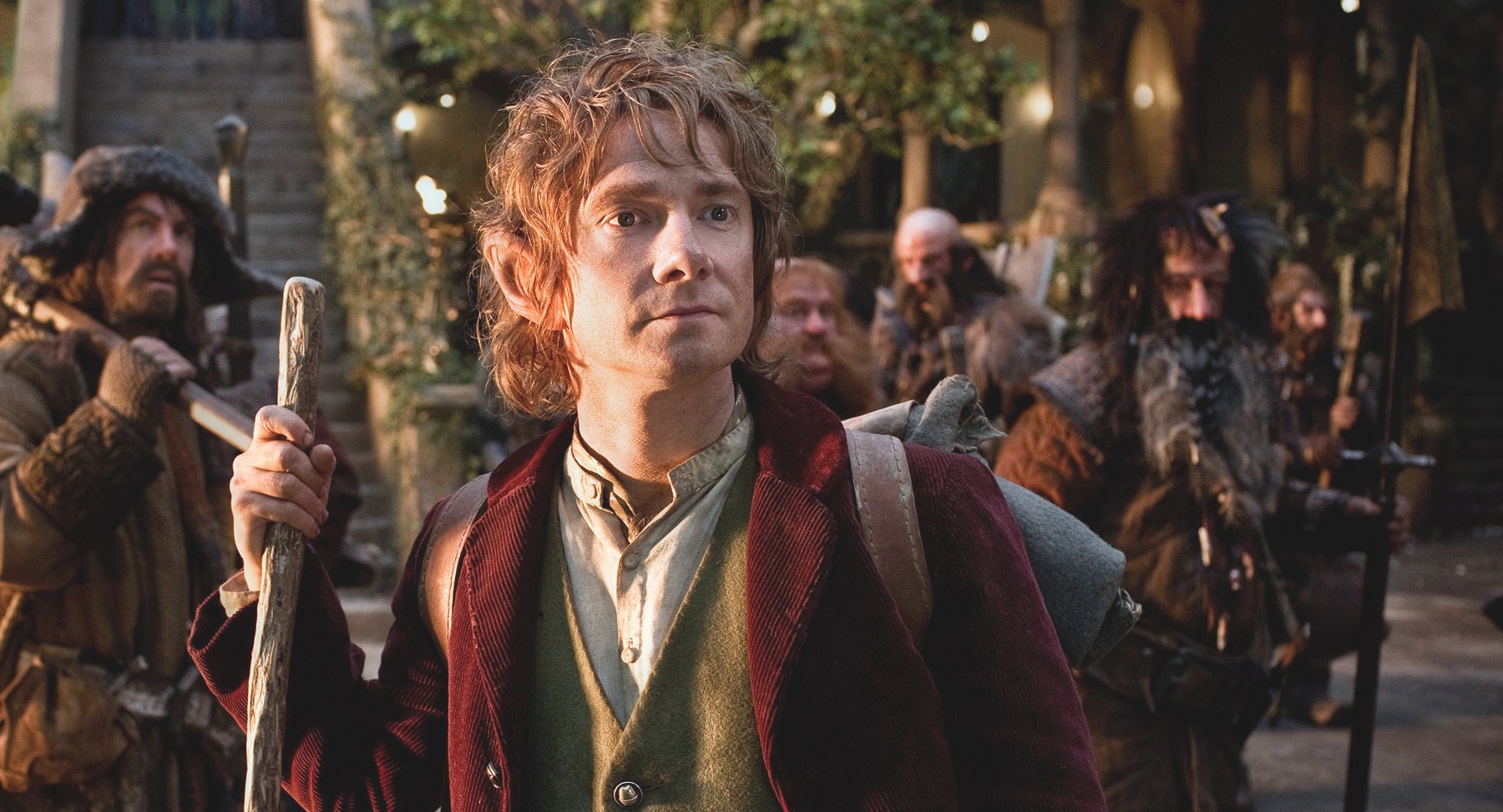 The Hobbit: An Unexpected Journey (2012)
I must be honest and say that The Hobbit is quite new to my list. I hadn't seen any of the Tolkien films before quarantine and my oh my was I missing out. The Hobbit trilogy is my favorite though. I just love Bilbo Baggins. So I've added this one film to my must watch in October list because it's so fantastical and for me, it just fits.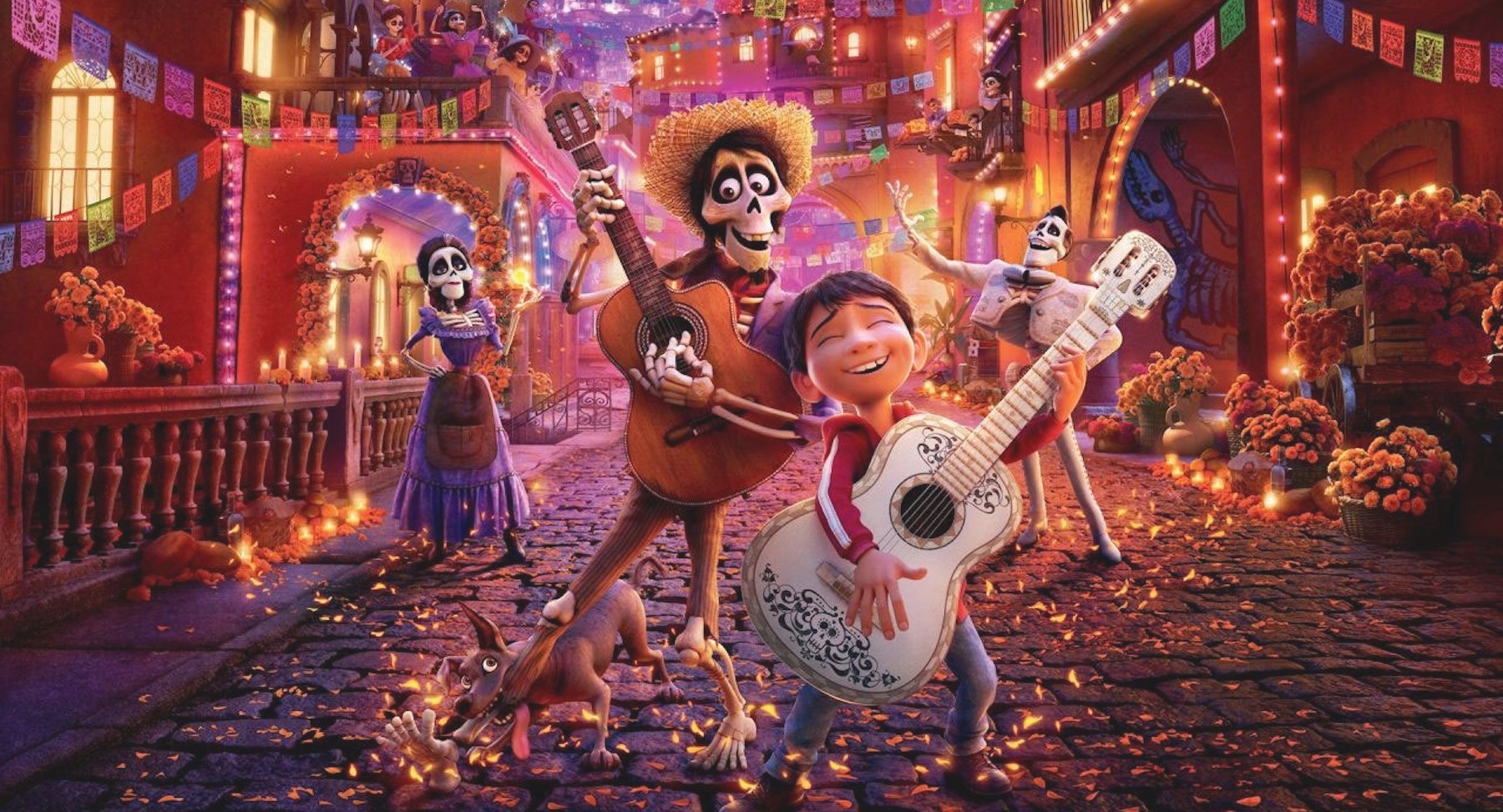 Coco (2017)
Coco is another new film on my list this year. Honestly, I don't even know how I could've missed this one! It literally takes place on the Day of the Dead! And I LOVE COCO. This movies tugs at the heartstrings every time I watch it. I literally can't watch the film without a couple of tears running down my cheek. I just relate to it in a very special way and it brings me ALL THE FEELS.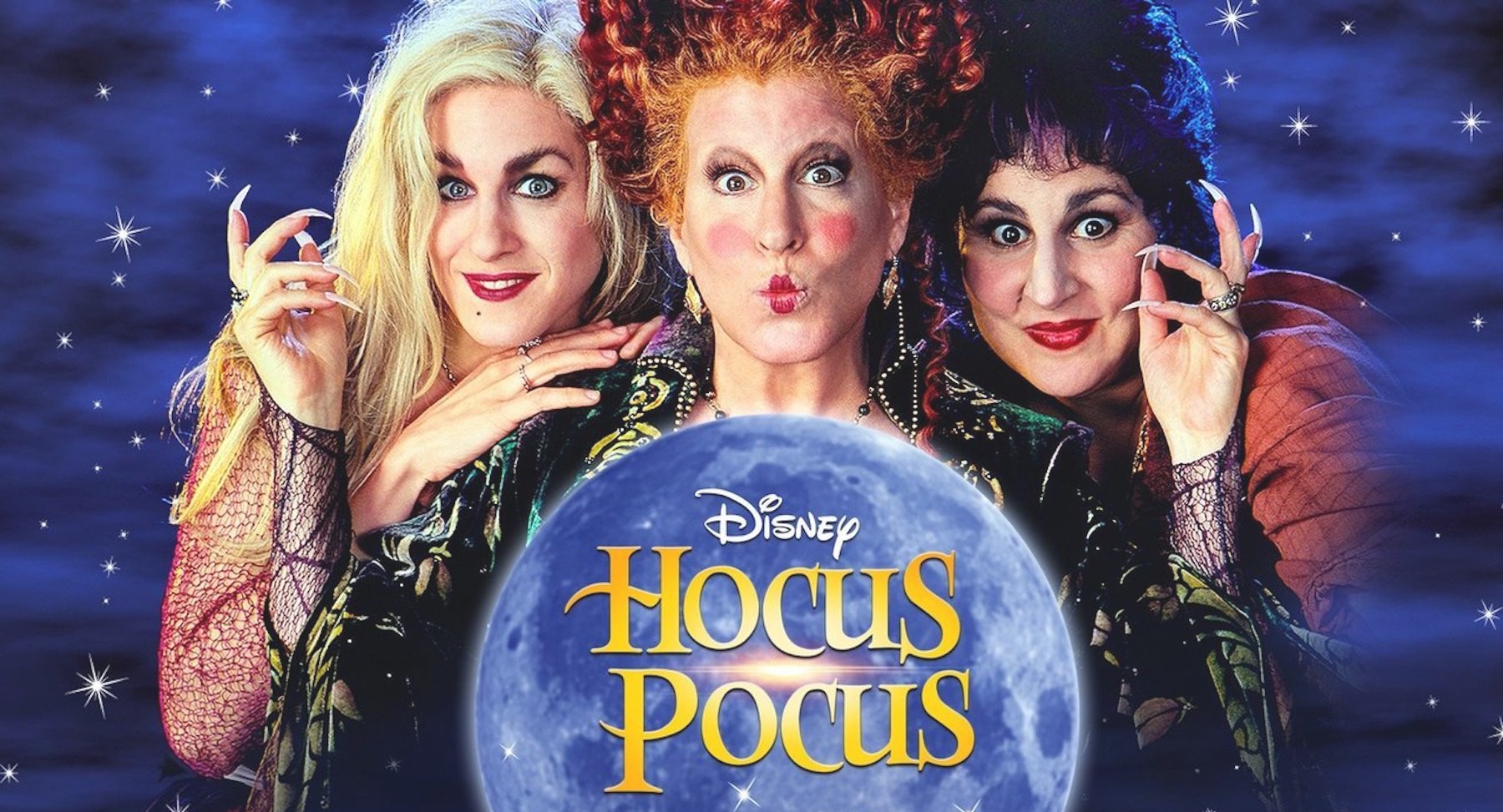 Hocus Pocus (1993)
And lastly, I couldn't possibly end this list without mentioning the OG film of the season. Hocus Pocus is always a fan favorite. This is the film that made me want to move to Massachusetts as a kid. It gives off those fantastic New England autumn vibes that is pure cosiness, with something a little sinister on the side. I LOVE IT. I will say, they have overplayed this film in recent years, and I literally can only stomach it once a season, but I can't pass up singing along to "I Put A Spell On You." And it's always such a fun watch!
So there's my list. If you're curious to see my full list of films, check out my updated list from last year. What are some of your favorite October "spooky-season" films? Let me know in the comments below because I'd love to know!