project life june + july 2014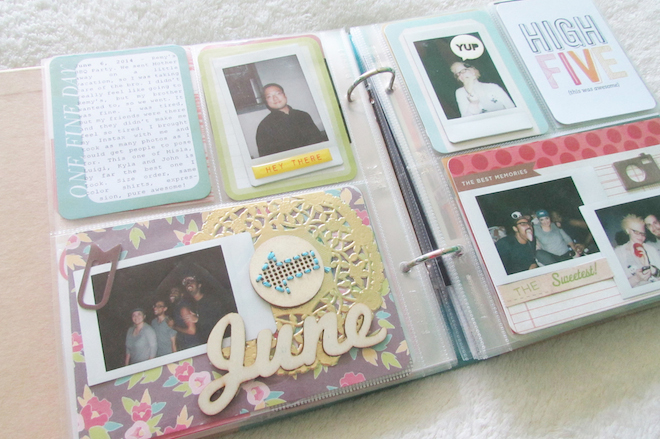 Lately, I've been feeling like my mind is all over the place. Having not been home for a month–just a month!–so many things have piled up that need to get done. On top of that, there are so many other things I would like to get done just as the ideas for more things seem to pop into mind. For the last week, I've been writing and rewriting my To Do list. Luckily, I can finally check off  "Finish Project Life July" and "Photograph Project Life June + July." Now, if only I can check off "Catch up on Project Life" off the list too!
Anyway, here are my spreads from June and July. I'm surprised I've kept up with my Project Life this far! I generally suck at keeping at things when they are long term. That's why I like mini books and the travel books I keep. They have to end sometime and that time frame is relatively short. Project Life can go on forever if you let it. Which is why I'm debating whether or not I want to do one for 2015 or if I want to try something new in documenting my year. I don't know, I'm seriously undecided at this point. But here are my spreads. I hope you enjoy.