scrap with me #1: hello 2018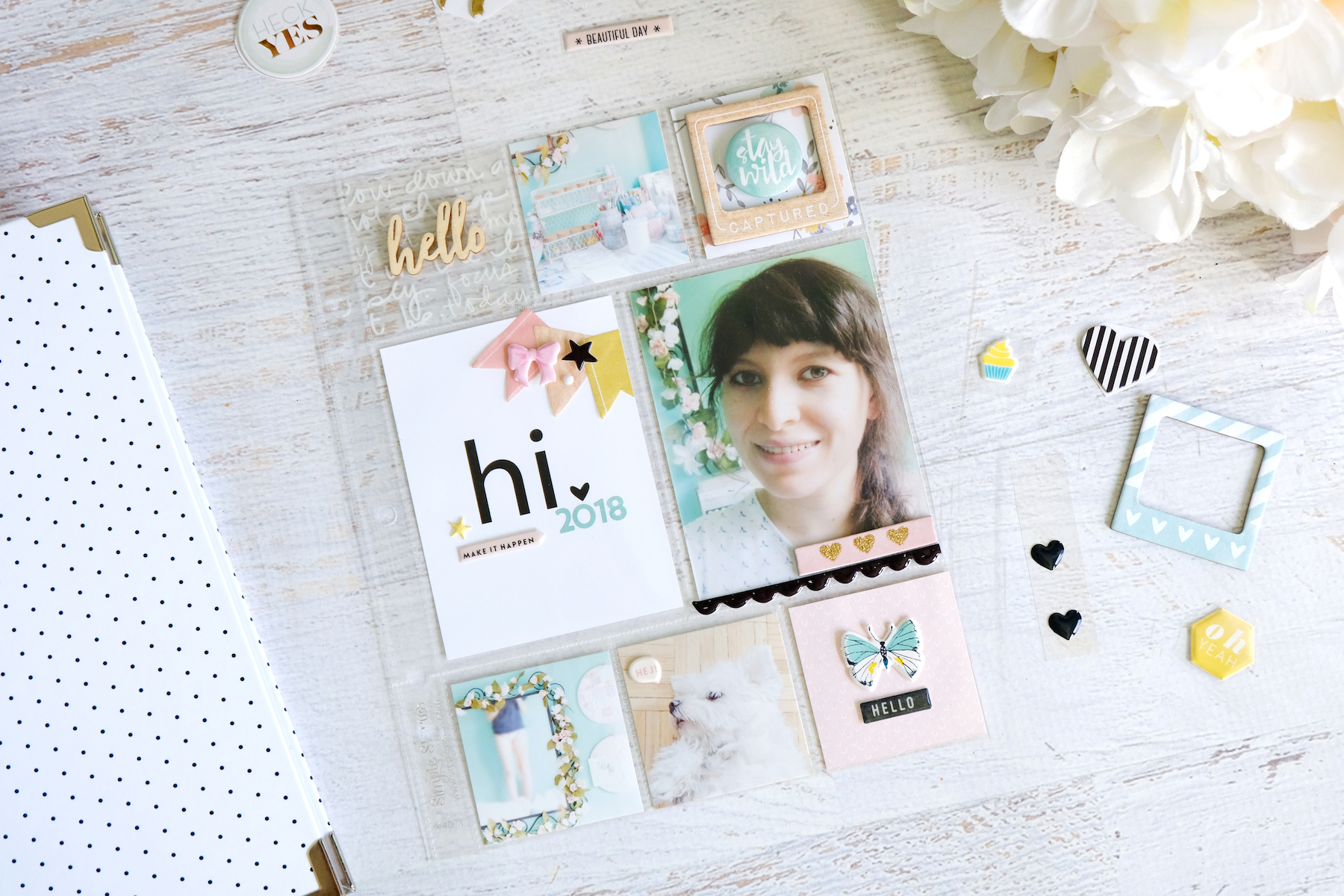 With the new year, I wanted a simpler way to document my year. In both 2014 and 2015, I kept a 6×8 Project Life album. I managed to complete my 2014 album, but 2015 remains unfinished to this day. For 2016 I kept a Heidi Swapp Memory Planner, which I really enjoyed keeping, but in 2017 I decided to change it up a few times before settling on my Daphne's Dairy Memory Planner. Both memory planners I managed to complete–with the exception of December missing from my Heidi Swapp, wince I kept a separate December Daily album for that.
But that't just it. If I make a separate album or journal for a particular event, like a family trip or a December Daily, I don't want to document it twice in my yearly album. This was a thing I found difficult with in my 2015 Project Life album. Even though I still need to scrap my July thru September, October thru January 2016 were documented in a very chunky traveler's notebook that I kept while on my backpacking trip throughout Southeast Asia. In my memory planner, I did end up documented my shorter trips abroad, even though I kept separate travel journals for those too, but it was mostly to have photos I hadn't included in my travel journals documented somewhere. But still, I wanted to simplify this process for this year, so I don't find myself documenting the same things twice.
So I would like to present to you my 2018 scrapbook. I'll be keeping this 6×8 Felicity Jane album for the year (hopefully I won't need two albums). It's going to be a mixture of pocket pages and layouts, in the like of Suse Fish's Scrap Therapy albums. I was so greatly inspired by Suse and her way of documenting. Nothing is chronological. She just scraps her photos as they inspire her and keeps monthly albums full of whatever she wants to have documented and nothing is in order. The only thing that seems to be "ordered" are her months. She ends up with one small minibook a month.
I absolutely love this idea! I always struggle with "keeping up" after "falling behind." But that's because I feel the need to keep up with time. I figure, if I remove that time aspect to my memory keeping and just scrap whatever inspired me, then I will enjoy the process so much more and actually fill up my album with wonderful goodness the entire year!
So for this album, I decided to begin with a very pretty title page just to introduce the year. I managed to film my entire process, so I've shared that below. I'm hoping to film a lot more of these types of videos this year to share my scrapbooking process. I really do hope you enjoy them.