my completed 2017 daphne's diary memory planner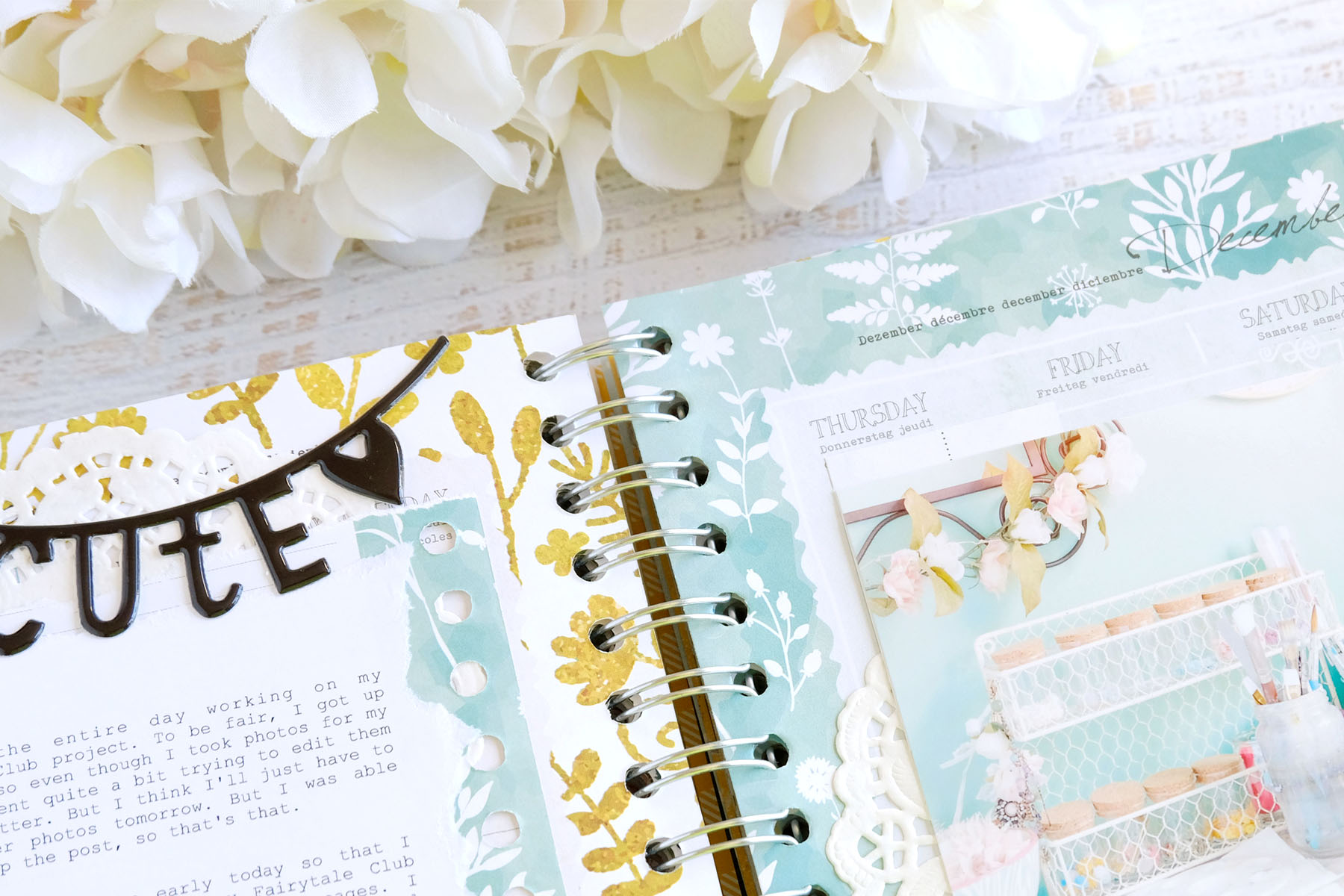 I am so SO happy to finally be sharing with you all my completed 2017 Daphne's Diary memory planner! If you remember, I purchased this planner late April straight from the Daphne's Diary website. I had missed out in using it for the first four months, so I decided instead to use it as a memory planner. I was using my Robin's Egg Blue Carpe Diem planner for memory planner at the time and it just wasn't working for me. So I backtracked and redid all of my January-April pages in my Daphne's Diary planner.
What I ended up doing was typing out all of my journaling for each day and printing them off to fit as a little log of my week. Then using a combination of the note pages and papers from the magazines, I had fun collaging my weeks. I included one or two photos on each spread. I also included some stickers and die cuts from my stash too. I loved the result of my first few pages so much that I decided to keep up with it for the entire year. And I love the way this planner turned out!
These are my pages from November and December. Since I didn't share with you a recap of those two months prior to this completed flip through, I wanted to showcase those pages as well. I became a bit sluggish those last two months, so my pages aren't as decorated as a few others. But what I loved about this planner was that it was pre-decorated with these beautiful pattern pages, that even the minimal decorating that I add to it still leave the page looking full and worked in. If you wish to see all of my spreads from the entire year, definitely check out my memory planner 2017 album in my gallery.
And without further ado, here is a flip through video of my entire memory planner! I really do hope you enjoy!