my disney world 2017 minibook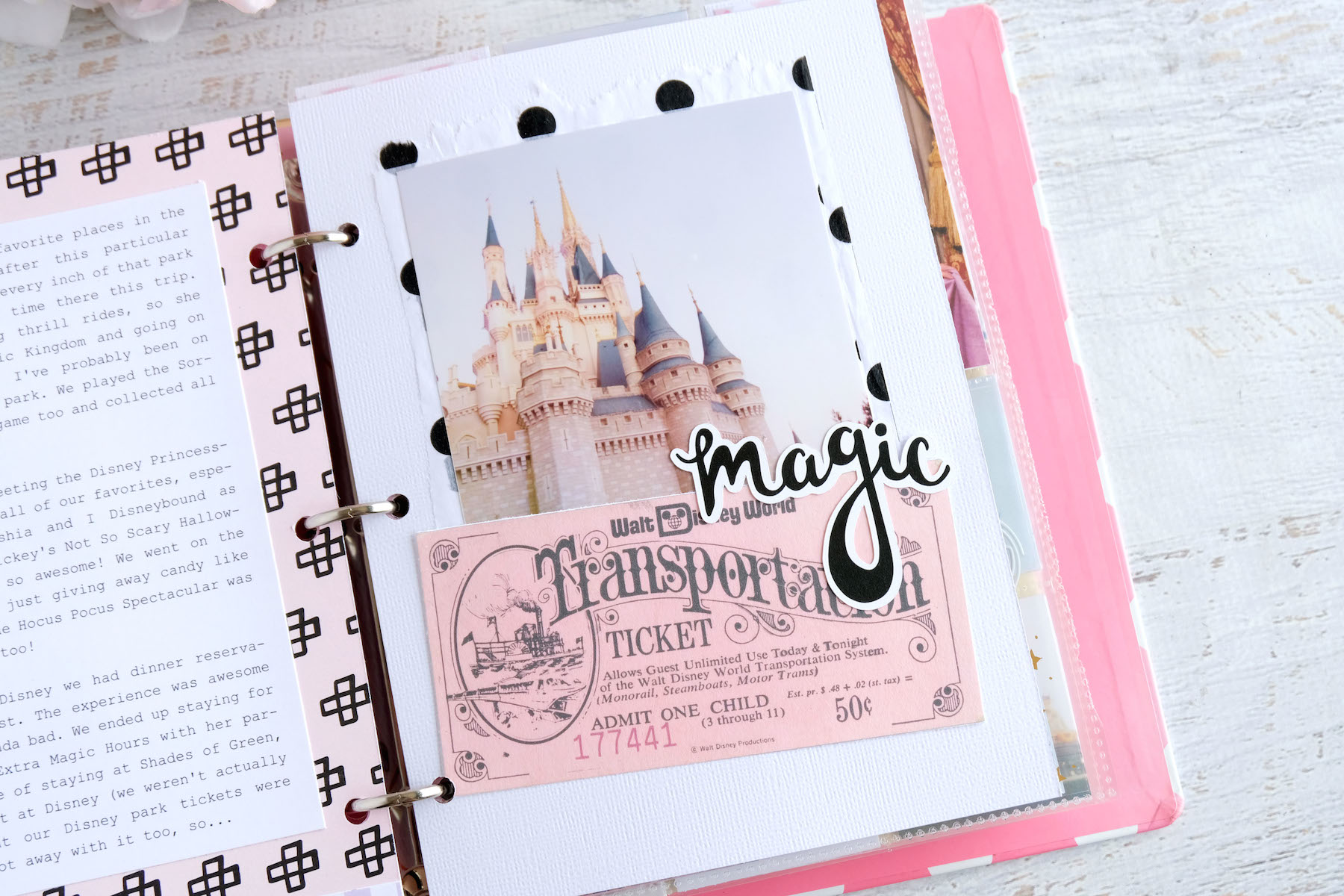 I'm finally done with my Disney World 2017 minibook album! This trip happened over Halloween 2017 and I'm just finally finishing the album. The only other album that took me this long to complete was my 2016 December Daily album. I am SO happy to be done with this album. Honestly, if I were still creating it by this Halloween–when my Disneyland trip is–I would literally throw a fit. I honestly don't know why it took me so long to complete this album. I think it was because I had to start it from scratch. My initial minibook that I had prepped for this trip was a bit too small for all of the photos I came back home with, so I decided to create a mini album type book for it instead. Since nothing was prepped, I just worked through the album at a very slow pace.
I ended up using all sorts of bits from The Fairytale Club kits. I believe most of the papers I used were from the Happy Day kit, but I definitely had some Everyday Wishes, Take Note and Jolly bits in there as well. What I really love about Andrea's kits is that they are Disney themed, so it made putting some of these pages together super easy! Coordinating bits from my stash to work with her kits was a bit of a challenge as her designs are just so distinct, but I think I managed to pair things up well. I kept the album super simple too, so that helped complete it quicker.
But there's a mixture of 6×8 page layouts and pocket pages. I used a Target Dollar Spot binder for this album, so I had to trim down my pocket pages and bit and punch my holes through the pockets, an idea I took from Andrea. And while I didn't like the idea of punch through the pockets, I actually really like how it turned out. It made it much easier to use these pocket pages instead of hunting down ones that would fit properly. I also don't mind that my pages leave a bit of overhang when the album is close. There's just something about a stuffed album that makes me so happy.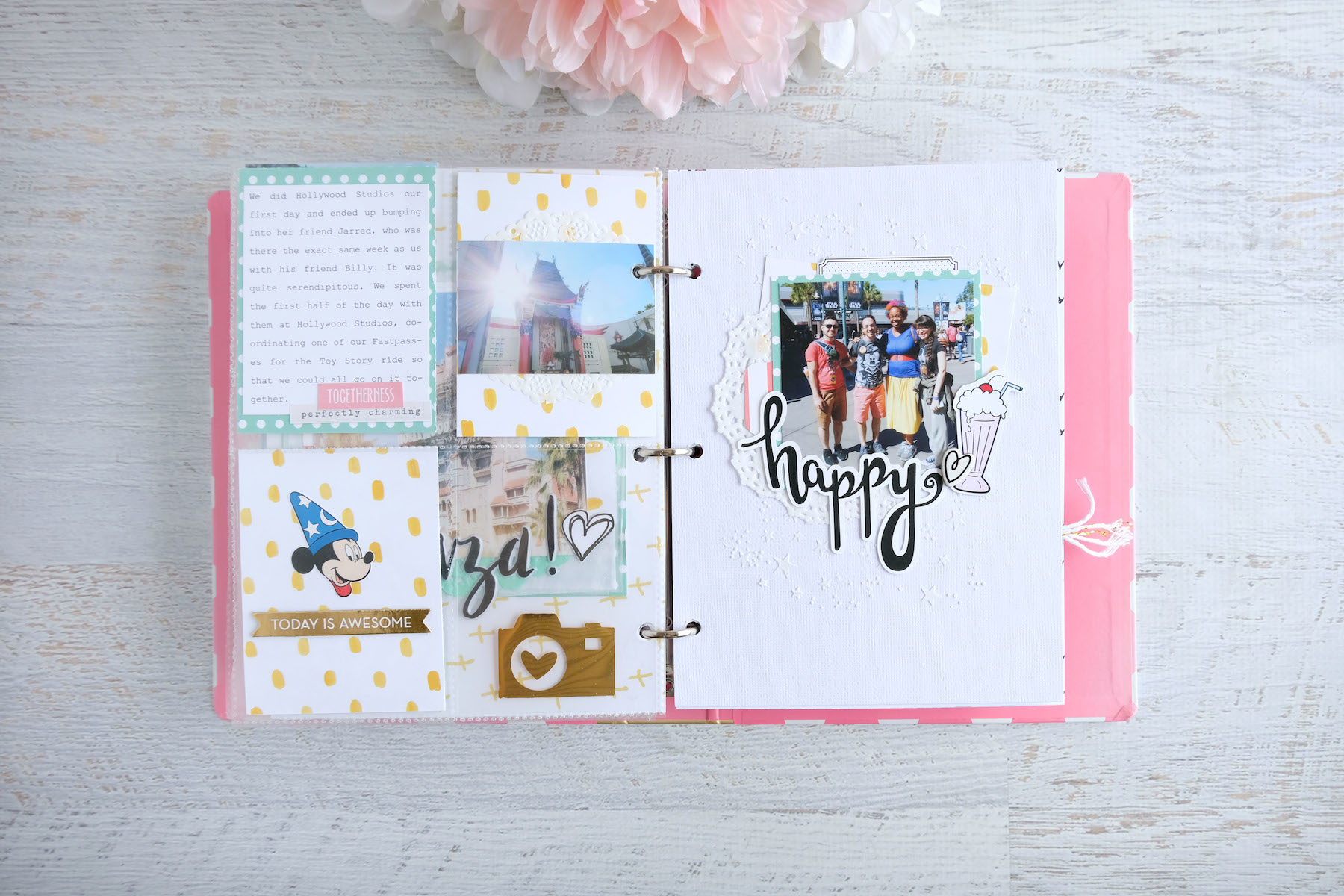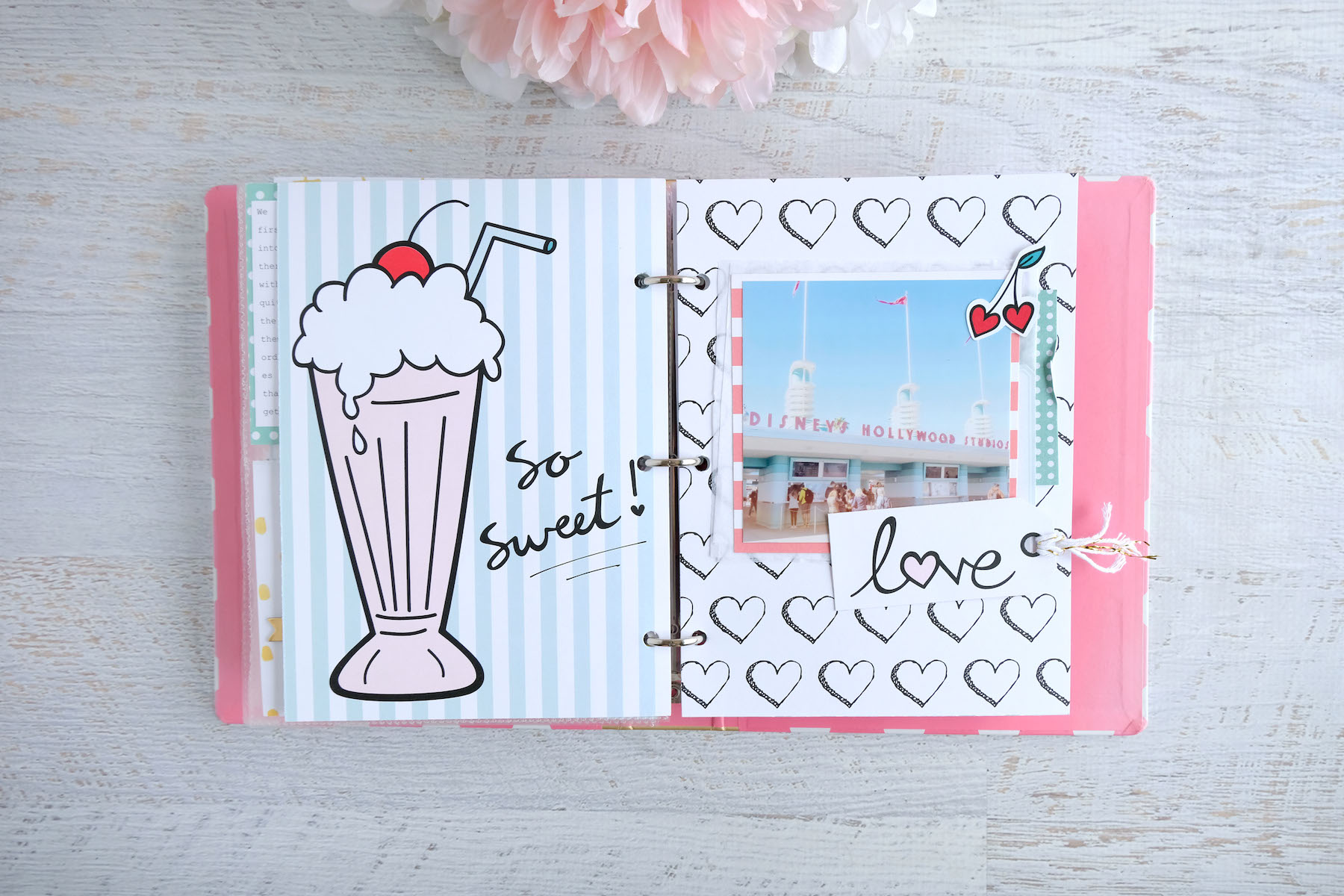 Anyway, I just wanted to share a few photos with you of my favorites pages from the album. Definitely check out my gallery to see the rest of them. I also filmed a flip through video of the entire album, so you can watch that below as well.