december daily 2019 album + kit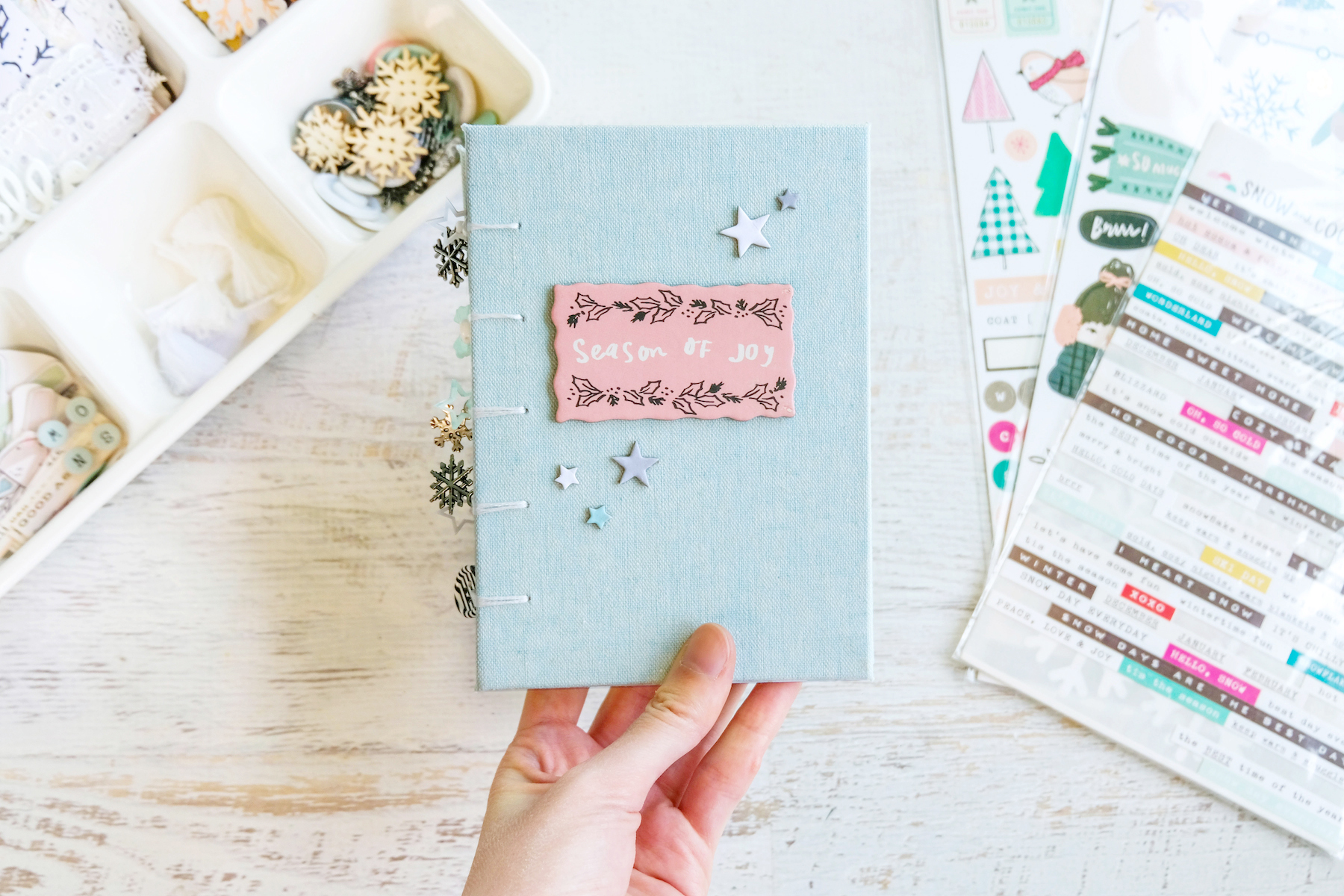 It's December Daily time!
I don't know why I've been looking forward to this since September. Really, December Daily was never a favorite project of mine. Actually, I generally always struggle to complete my December Daily because I don't really do very much to document in December. But I'm planning on approaching this year's album a bit different–sort of merging things I've done for past December Dailies into one.
The album I went for this year is this little dinky coptic stitch journal. I was hugely inspired by Paige Evans and her 2017 December Daily for this one. My book is roughly 4×6 and I feel this size will be great for me. It's small and less intimidating. I feel like I could get a lot done in it faster. I made mine out of chipboard wrapped in fabric and paper, and I mostly used Crate Paper's Snowflake collection mixed with a bit of Snow & Cocoa and other papers from my stash. I wanted my book (and kit) to give off that soft winter wonderland sort of feel and I'm happy to say that I think I've accomplished that!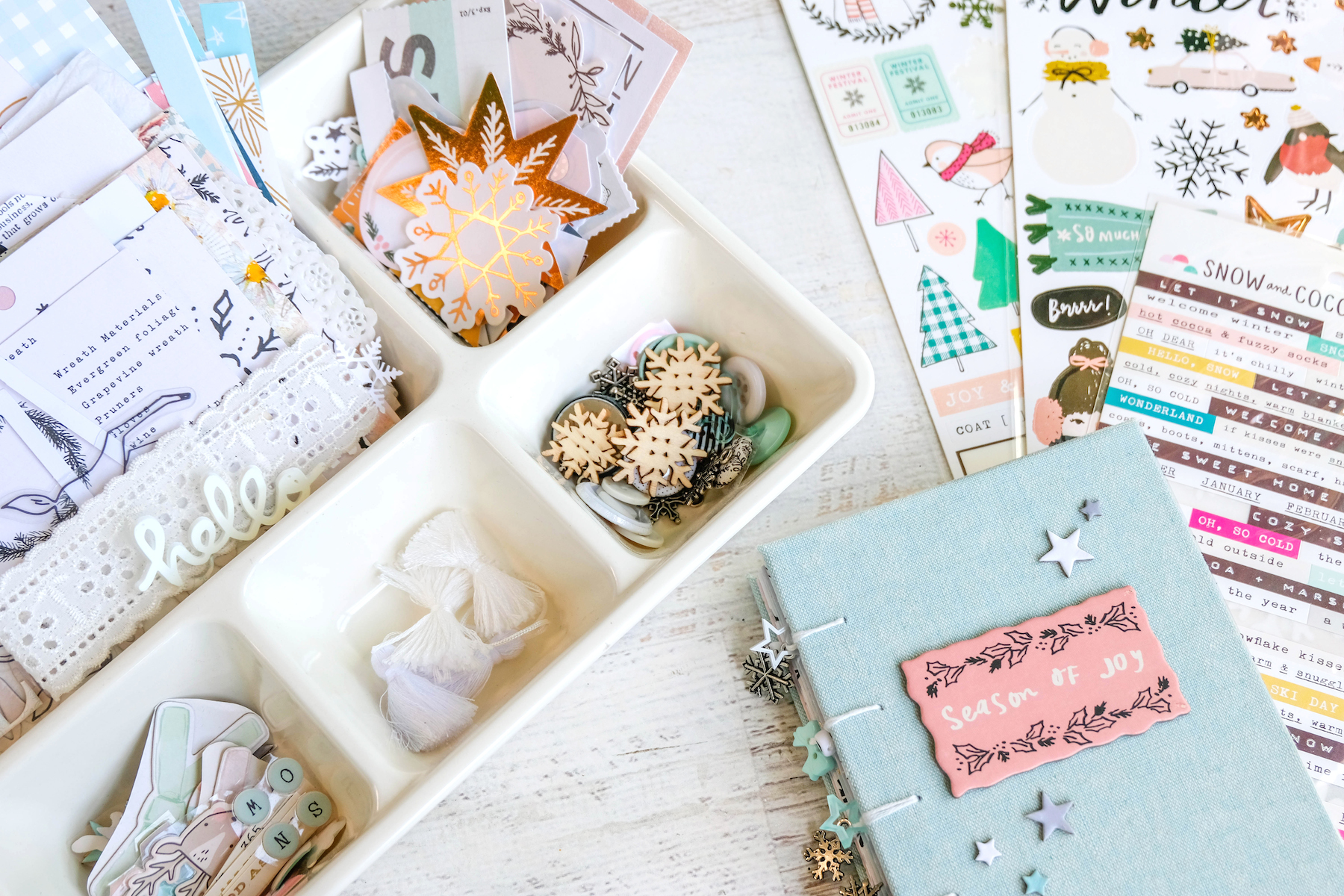 I'm planning to keep this little December Daily like a mixture of a traditional mini, art journal, and scrap therapy book all in one. I really enjoyed working in my scrap therapy December Daily last year and I loved incorporating my art journaling into it as well. So naturally I'm going to continue with that for this year. But I also really liked keeping my little December Reflections book when I was participating in the Susannah Conway photo challenge for December 2017, so I just may add those photos and posts that I do for this year's December Reflections challenge into this little book as well. I feel with all of these avenues of creating, I'll be able to fill up this little book more consistently throughout the month and hopefully won't struggle as much to fill it up!
Anyway, here's a more in depth look at my little mini book and the little kit I put together for the month of December. I hope you enjoy! Are you planning on doing a December Daily this year?