my disneyland 2018 altered book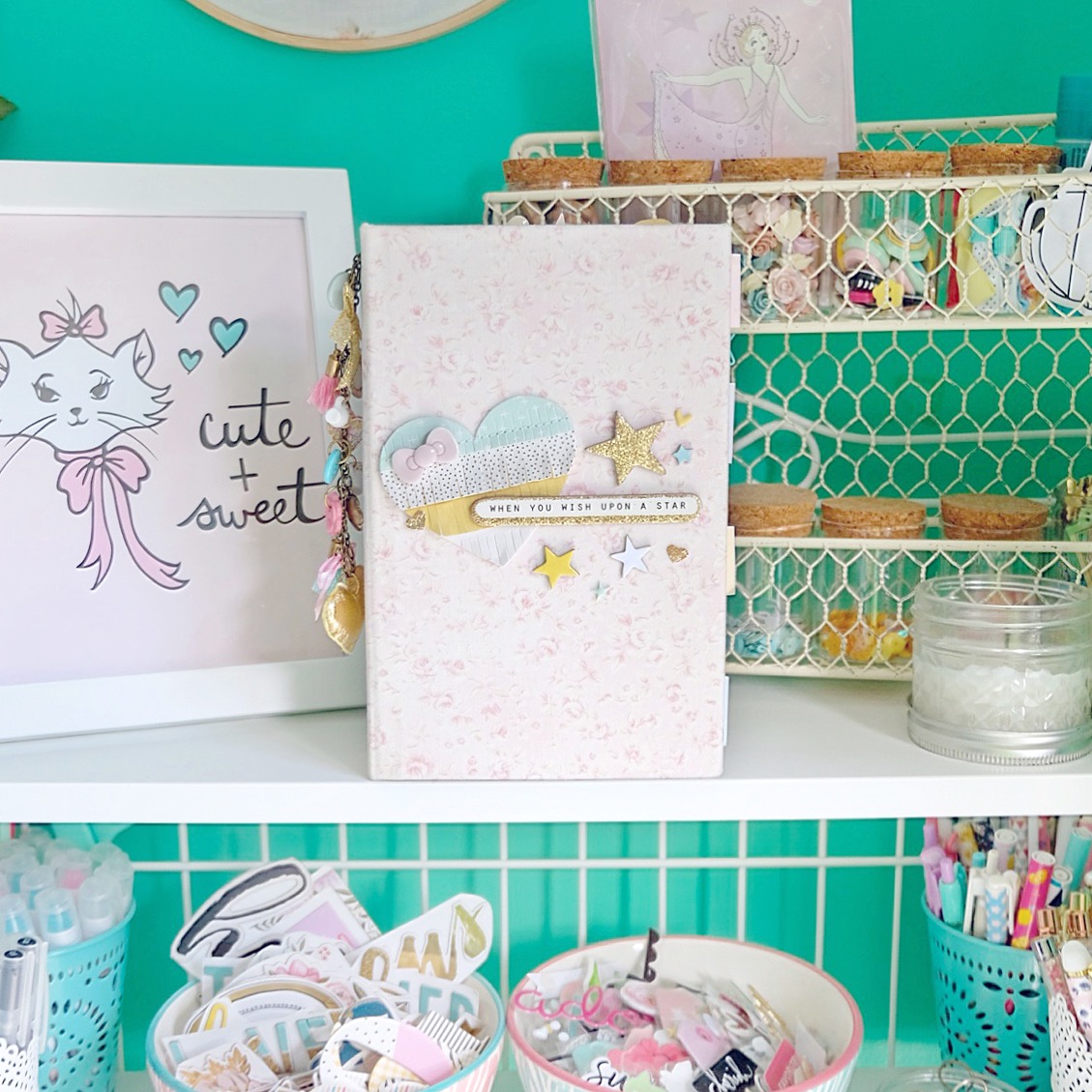 I've finally completed my Disneyland 2018 altered book! And I am so happy with how it turned out! If you remember, I went to Disneyland Anaheim for the very first time back in late October 2018 with my friend, to attend Dapper Day. It was a short Disney trip. We only spent two and a half days at the park, but it was perfect for this altered book.
If you recall, I initially created this altered book for my Disney World 2017 trip. But I came home with so many photos that I ended up making a 6×8 mini album for that trip. So this book has been in the works for awhile! I'm so pleased that my Disneyland trip fits perfectly in this book. I initially created this book with four signatures, but after I filled up the first, I knew I only needed two signatures in total for my entire trip. So, I ended up removing the remaining two and I'm glad I did. This little thing is SO CHUNKY. The other two signatures wouldn't even have fit!
If you're interested in creating a little altered book like this, definitely check out my Altered Book Art Journal class over on Big Picture Classes. The process of making the book in that class is exactly how I made this book. In the class, we focus on making an art journal, but you can use whatever you learn from it to make these cute little altered book scrapbooks too!
This is just a small sampling of some of my favorite spreads in this book. Definitely check out my gallery if you want to get clear photos of them all.
And I filmed a chatty flip through of the entire Disneyland 2018 altered book that you can watch below! I really hope you enjoy!